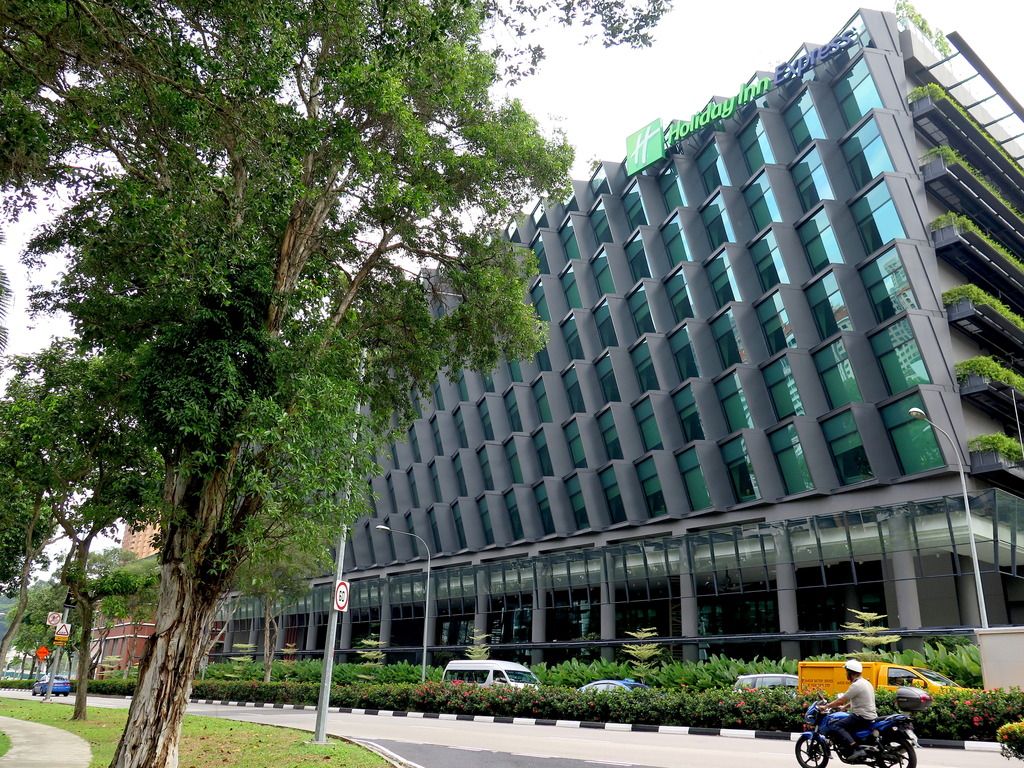 If you're looking for a smart and hassle-free accommodation in Singapore, I got the perfect place for you.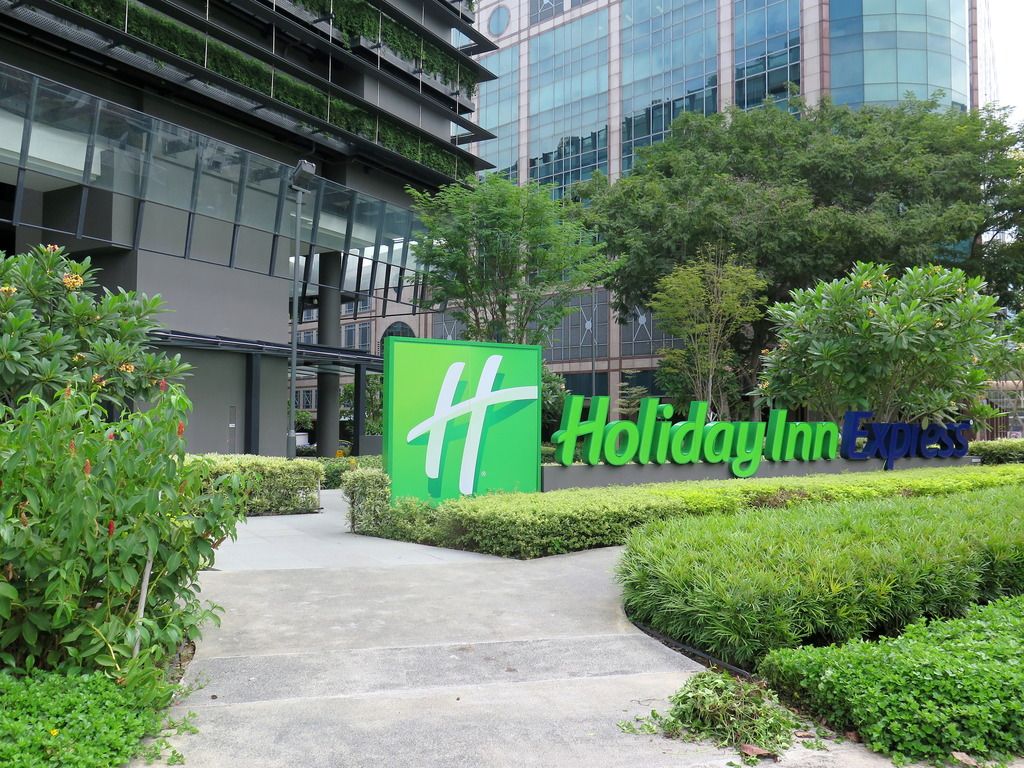 Holiday Inn Express (HIX) Clarke Quay is strategically located in one of the most exciting districts in Singapore. Just a few blocks away from the Singapore River, this hotel is conveniently located near the lively food and entertainment district that is Clarke Quay.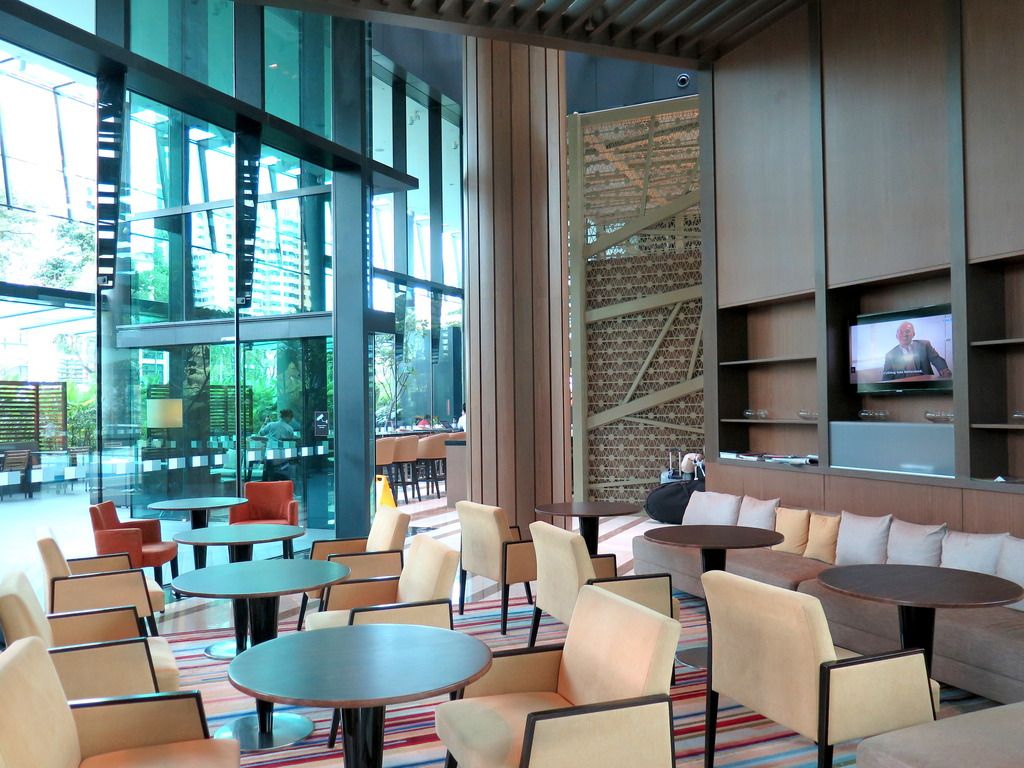 Upon stepping into the lobby, I was instantly amazed by the modern architecture and interior design that welcomed me. I really love how they were able to utilize the natural lighting very well.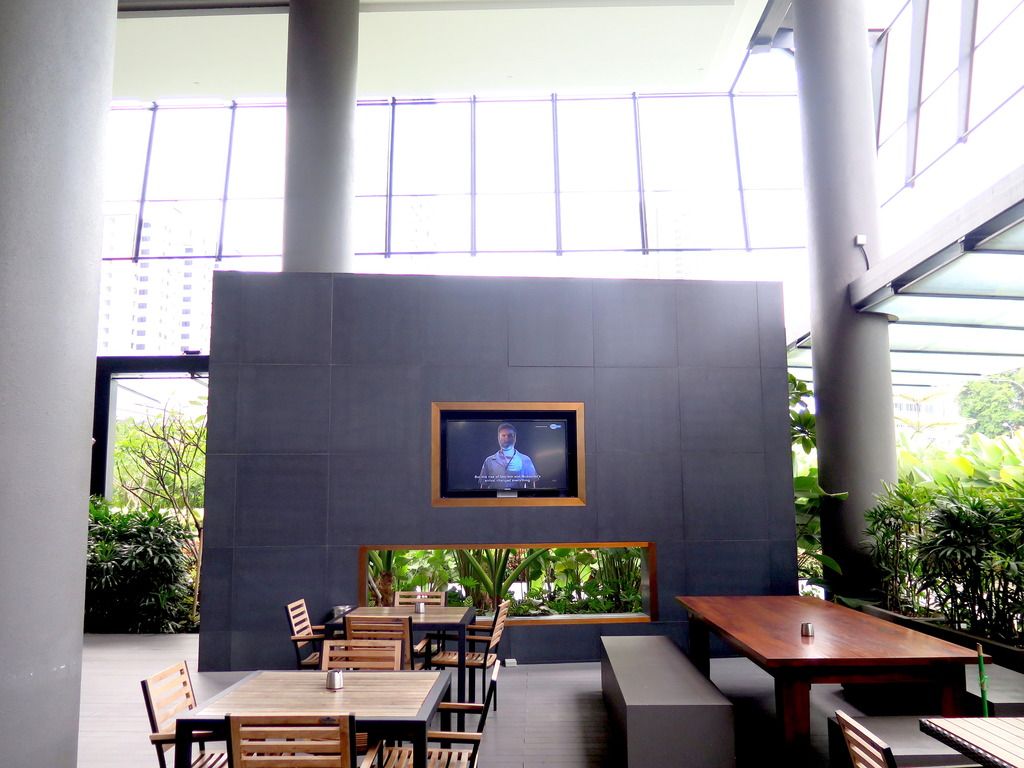 Since I landed in Singapore early in the morning, I had a lot of time to kill before the check-in time. This gave me the opportunity to go around the establishment and check out the different amenities the hotel has to offer.
Just a few steps from the main lobby is an eco-friendly outdoor patio where one can eat, work, or simply relax.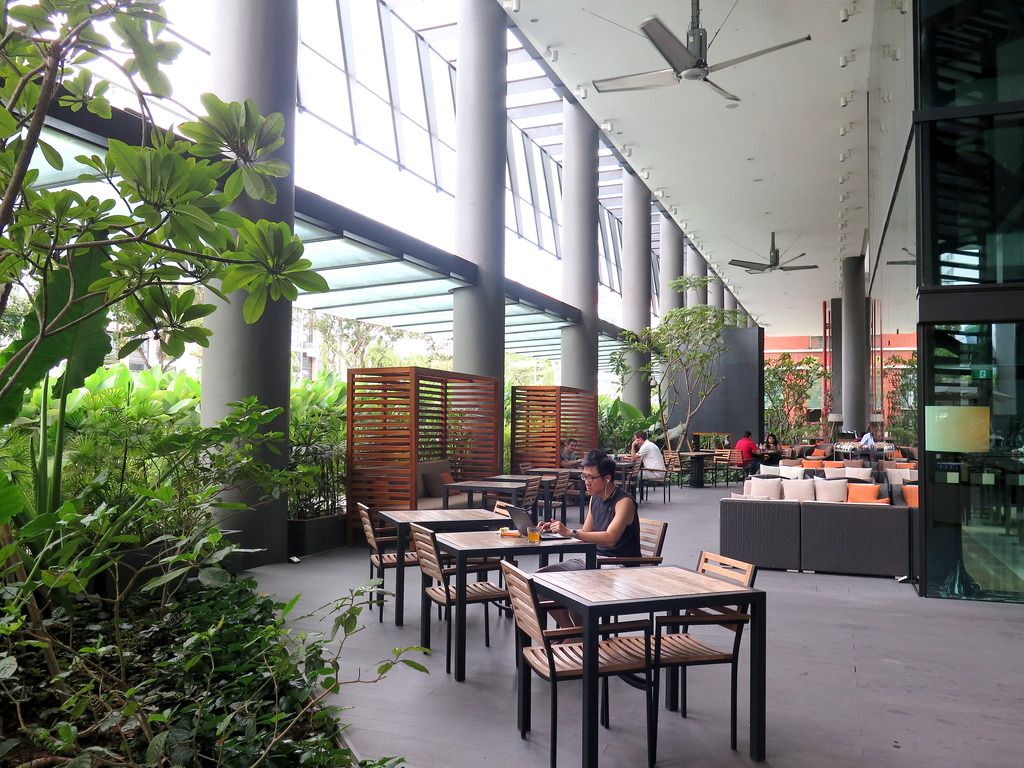 This hotel proves that going green doesn't mean boring.
Located at the top-most floor of the building is a spacious beautiful landscape garden.
What sets HIX Clarke Quay apart from the other category of no-frills hotels is the presence of its pool and a 24-hour gym facility.
 Who doesn't want to stay here all day long when you have the picturesque Clarke Quay and Singapore skyline as your view?
This unique 40m-lap pool really steals the spotlight. Its transparent glass makes it look like a gigantic aquarium. This is truly taking swimming to a whole new level!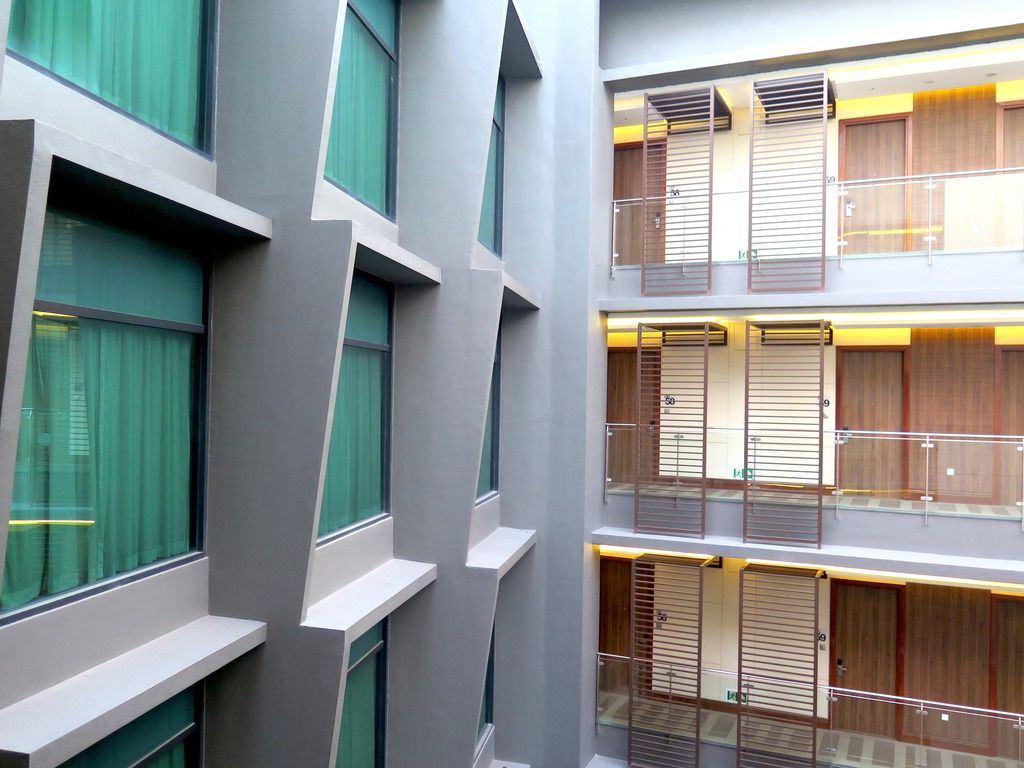 With 442 rooms in total, the Clarke Quay branch is considered as one of the largest Holiday Inn Express hotels in the region.
Now, let's see how the room looks like…
Behind the sliding door to the left is the bathroom where they were able to utilize the limited space efficiently.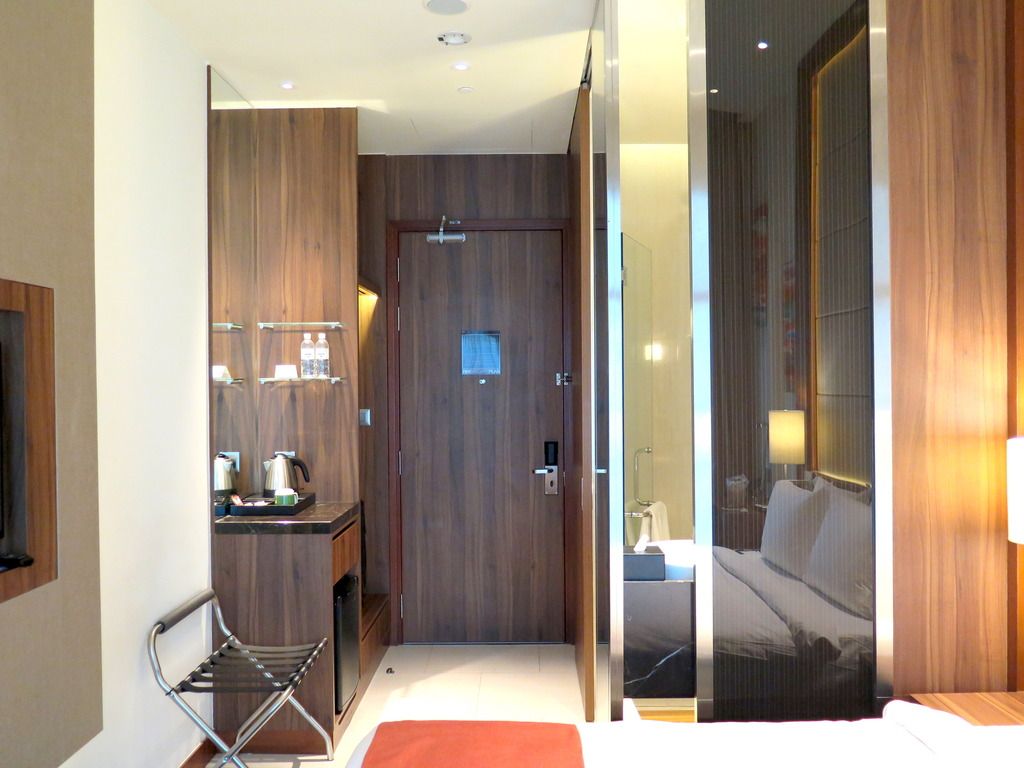 The irregularly shaped room looked so much bigger than 19-square meters.
Thanks to the floor-to-ceiling diagonally-angled window design, the space doesn't look cramped at all.
So cute of them to offer guests an option of either soft or firm for the pillows.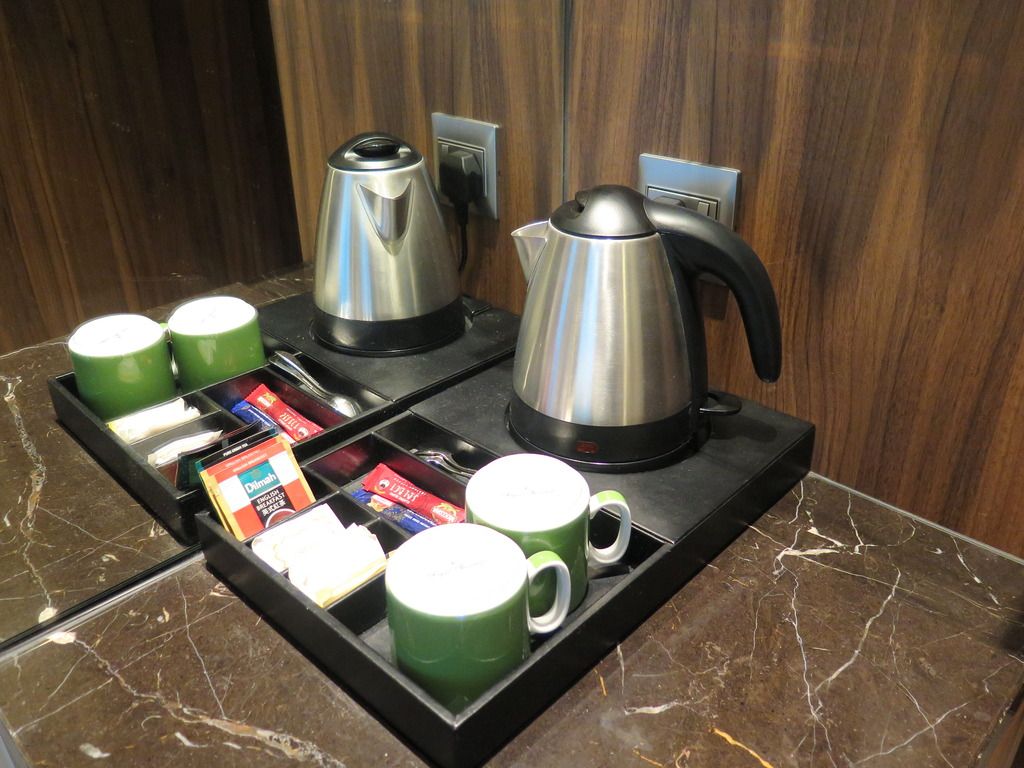 The room has all the basic amenities a budget traveler would be needing.
A panoramic view of the room.
As it was such an exhausting first day, I decided to go back to the hotel as early as 5pm.
After resting for around two hours, I decided to revisit the roof deck to walk around and enjoy fresh air.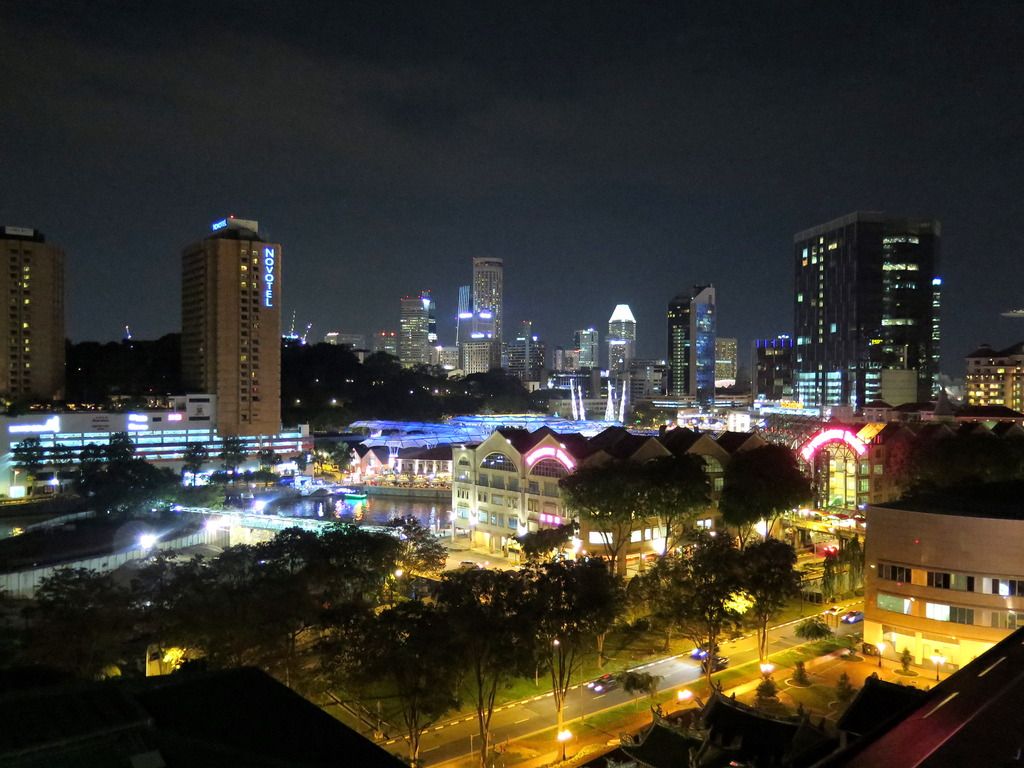 Little did I know that I was going to witness Clarke Quay's transformation from a peaceful business district to an exciting night life upon sunset.
Goodnight, Singapura!
I started the next day early by going down to the hotel lobby to check out their breakfast offer. In line with their "Stay Smart" motto, HIX offers free breakfast to their guests for a smart start to the day.
In true Holiday Inn Express style, there are two types of breakfast to choose from: Express Start Breakfast or a Grab and Go option.
For those not in a hurry and actually have time to sit back and relax, there are a lot of hot food choices to drool over. As for the always on-the-go and in a hurry, there are packed fruits, pastries, and even bottled drinks prepared for take-aways.
Of course, I didn't want to miss the opportunity to swim in this unique "big aquarium" so before checking-out, I took a plunge and swam a few laps.
Exercising is truly a good way to welcome a beautiful day with high energy.
Living up to its no non-sense branding, HIX truly is the perfect choice for savvy business and leisure travelers looking for an affordable relaxing and hassle-free stay in Singapore.
HOLIDAY INN EXPRESS CLARKE QUAY
2 Magazine Road, Singapore 059573
Room rate starts at 200 SGD (USD $140)