Aaaaand I'm back in Manila!
I have a lot of travel posts about my adventures for the last one and a half month that I've been out of the country exploring the world but before that, I would like to share to you this super fun event you shouldn't dare miss.
Whether you love that crunchy sound or can't get enough of its satisfying taste, everyone enjoys eating their favorite snacks- especially those we've grown to love through the years! After the success of last year's event where Oishi lovers were encouraged to be creative snack makers, the much-loved snack brand is making things even bigger at the Oishi Snacktacular 2015.
From August 7-9, 2015 (Friday to Sunday), Oishi lovers will be treated to a three-day event filled with a bevy of surprises at the Trinoma Activity Center.  This event boasts some of the most unique and simply O, Wow activity booths for family and friends to enjoy!
The super star booth of the event- Oishi Snack Catcher. Here, participants will be strapped into harness and dipped into a pool of Oishi snacks for you to grab all you can.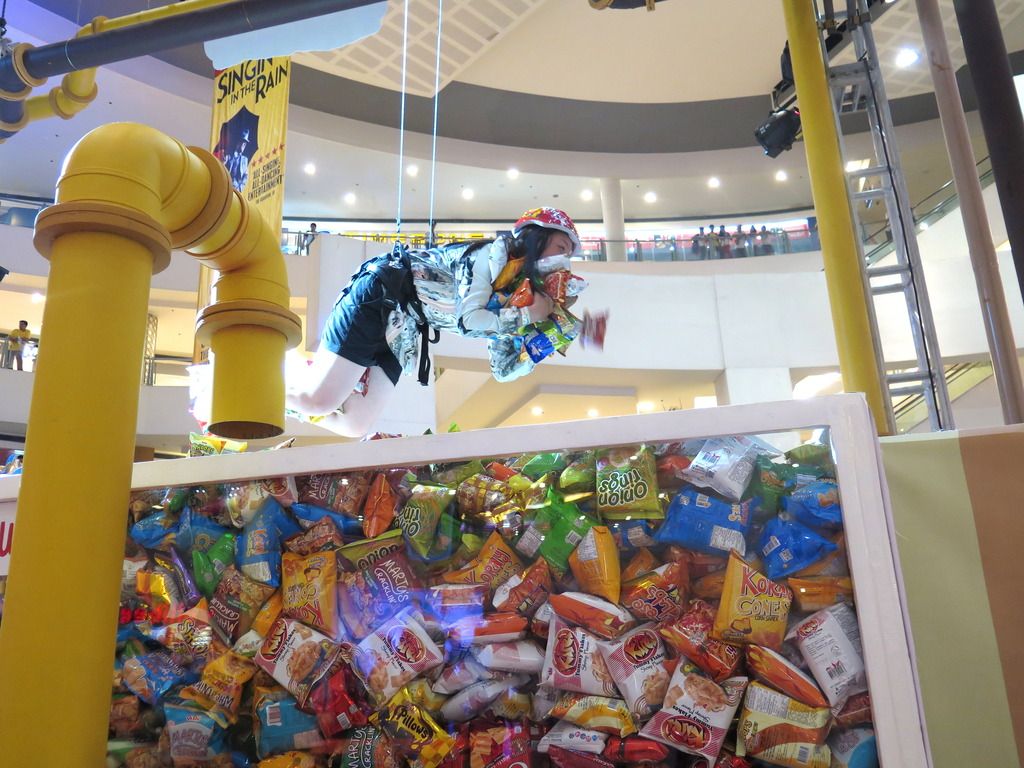 It was definitely my favorite station! I felt like I was joining a TV game show ala Eat Bulaga hihi
Something I've always wanted to try, ever since I was a child :))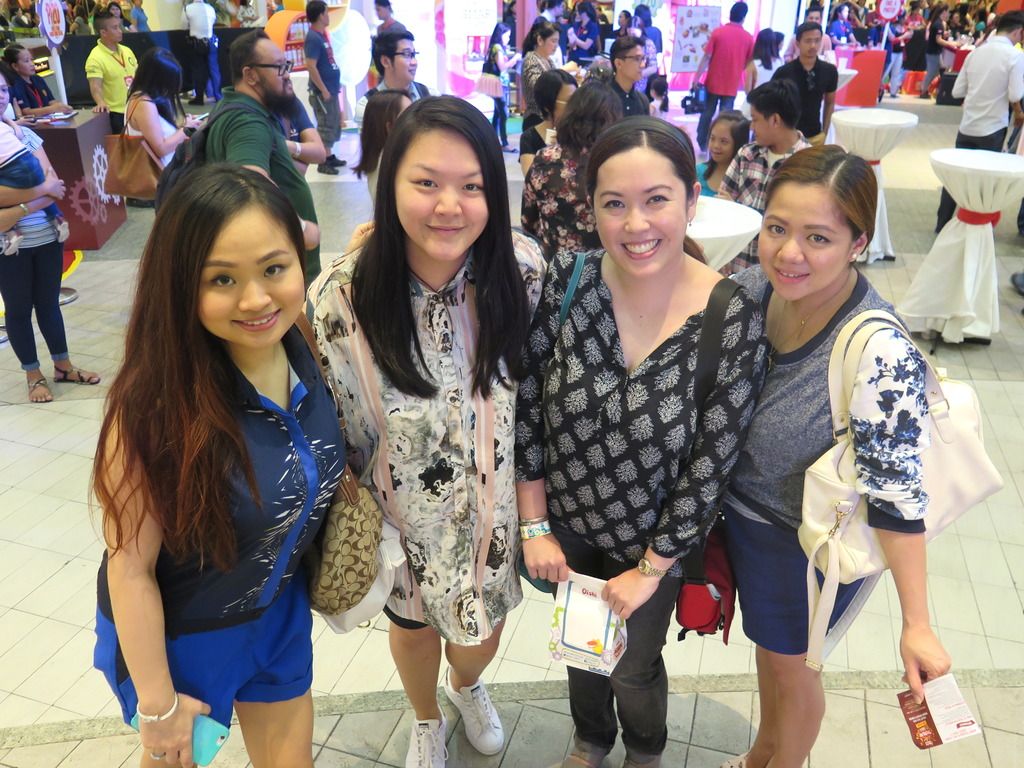 With beauty bloggers Marj, Rowena, and Shen 🙂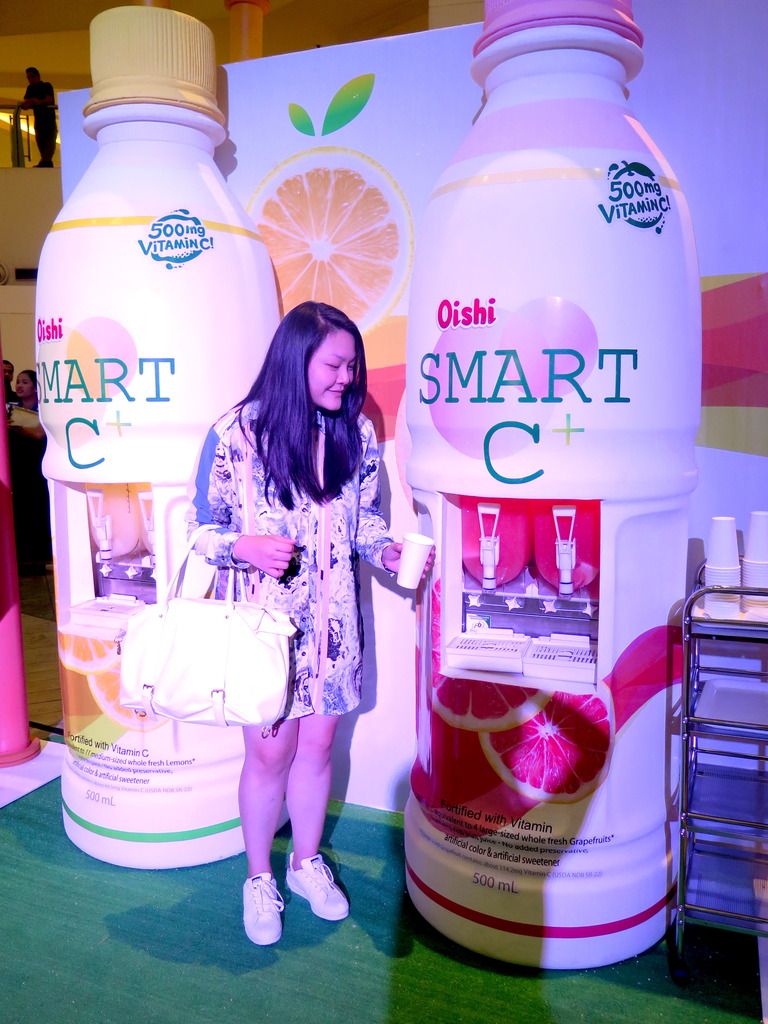 In Station 2- Slush C+ Booth, you can quench your thirst with Oishi's very own Smart C+ slushies. Yummy and healthy drink!
Hello Ava and Ana <3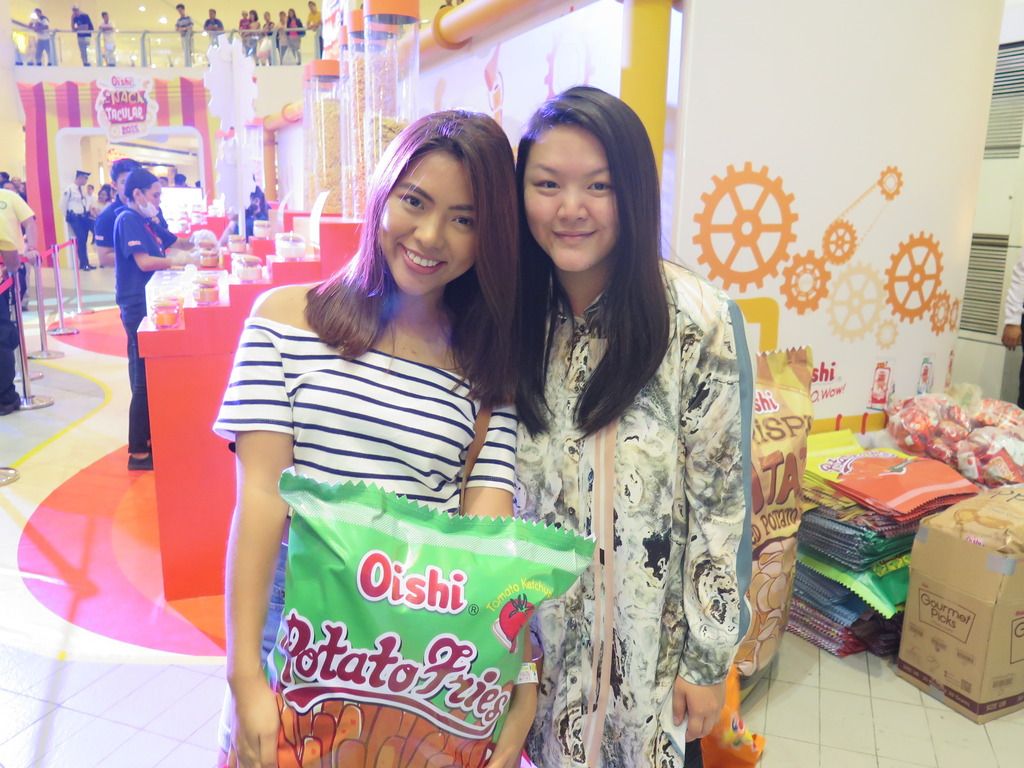 It was so nice bumping into my college friend Krista (she's now working in media).
Wow, can't believe Univ life has really ended 😮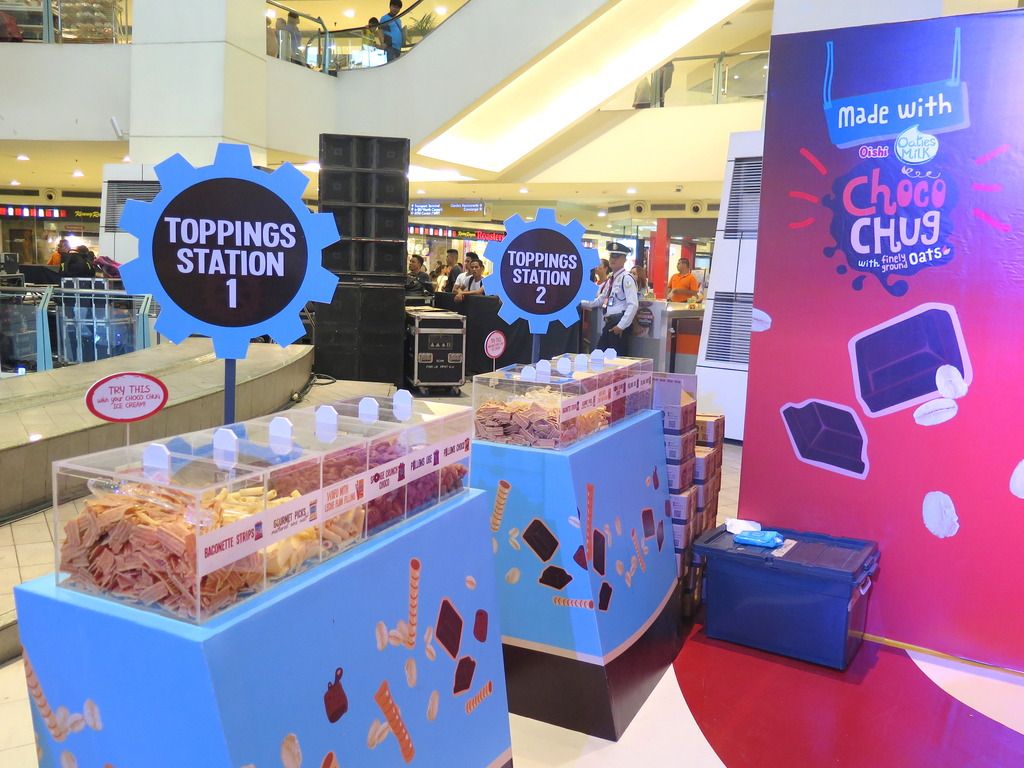 Station 3 was all about satisfying your sweet tooth cravings. Here, you get to express your adventurous side by mixing different toppings such as Oishi Pillows, Wafu Leche Flan, Gourmet Picks Potato Chips, and Marty's Baconette Strips and adding them to your special soft-serve sundae made from Oishi Choco Chug Chocolate Milk Drink.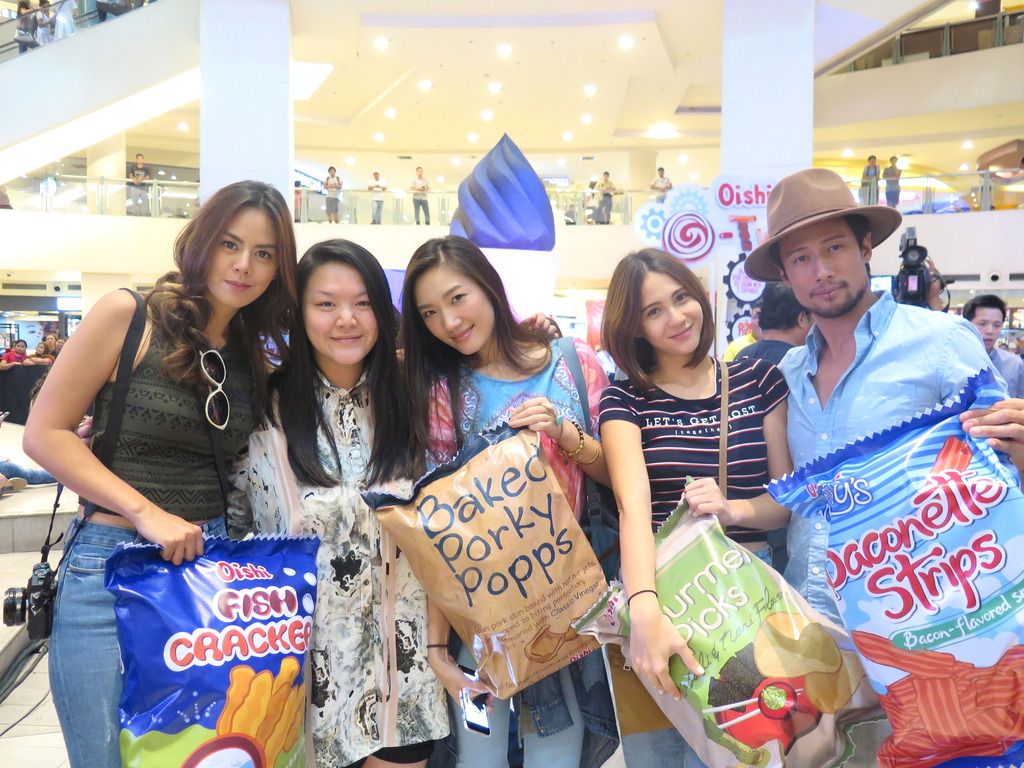 Always a good time with the LOVE CLUB- Janina Manipol, Jessica Yang, Christiana Collings, and James Uy.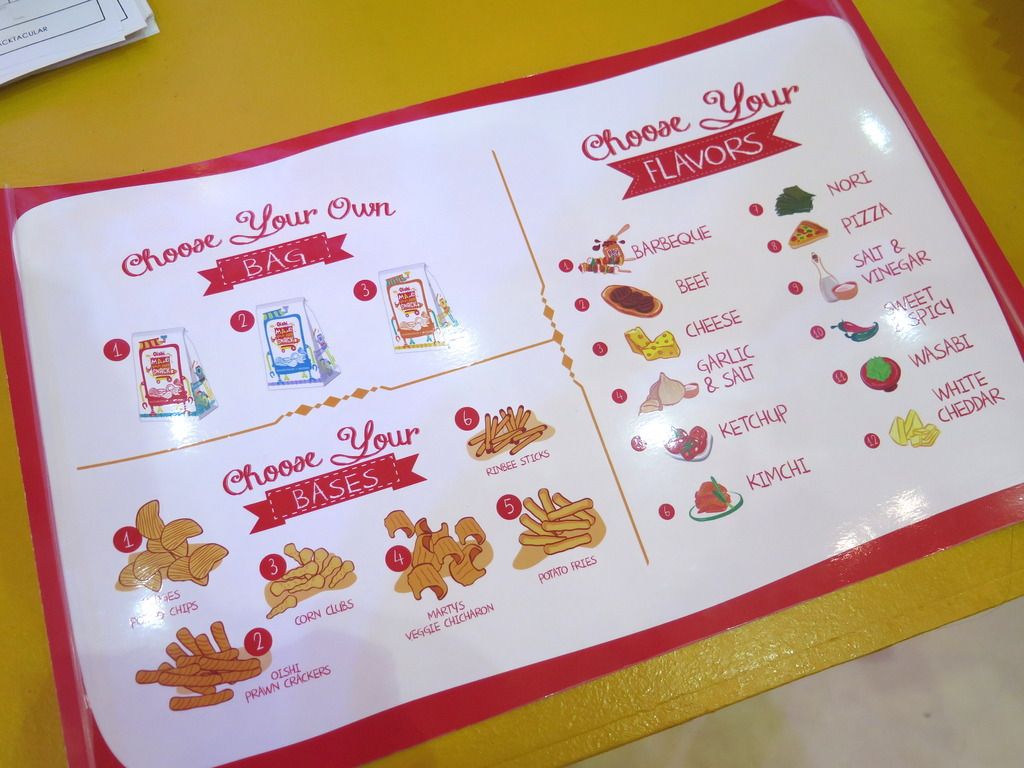 Station 4 was the Make Your Own Snack booth.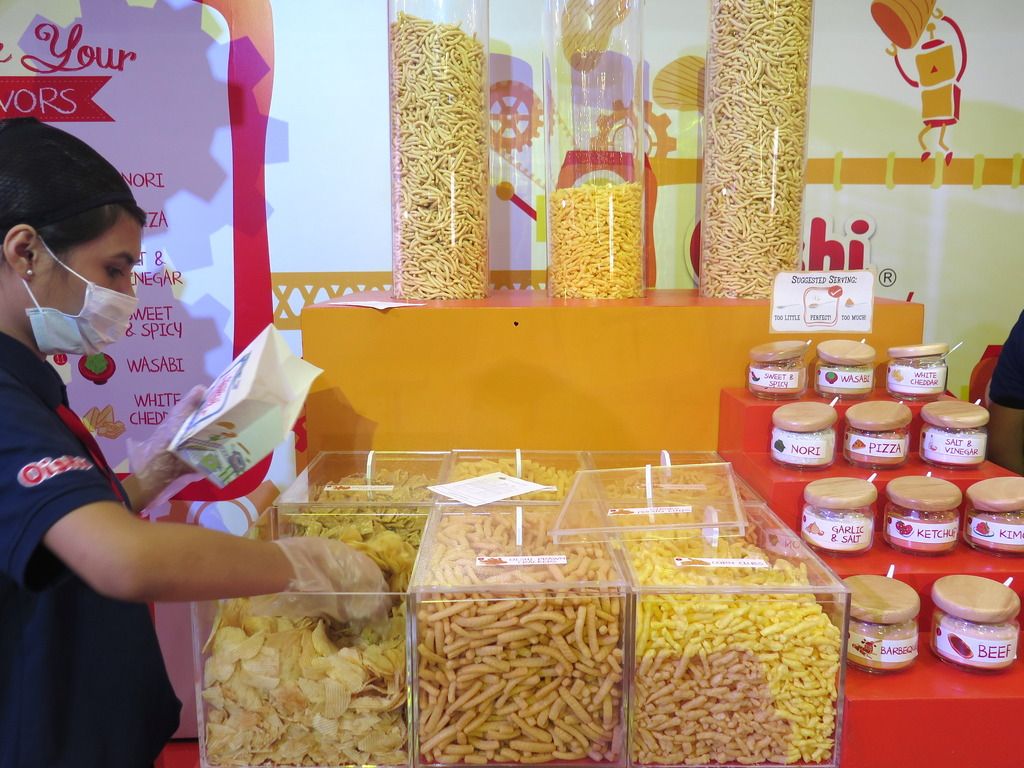 Here, you get to create your own personalized bag of Oishi.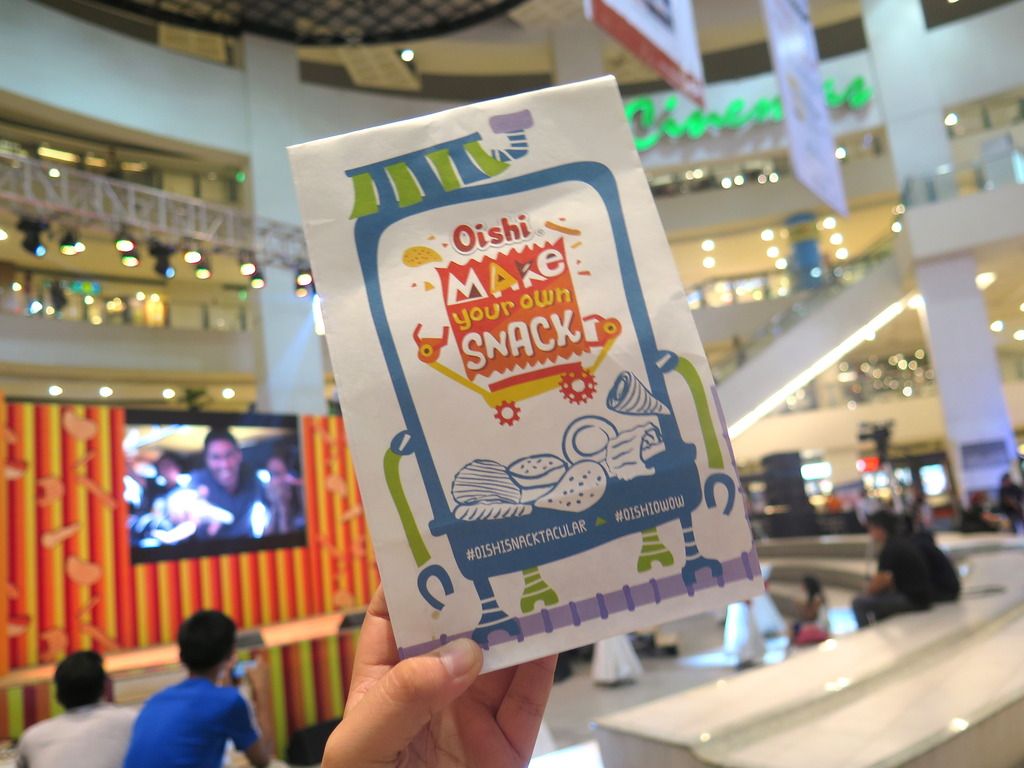 You can pick out from a selection of Oishi chips to go along with different flavours such as cheese, barbecue, and nori.
with the Fabregas sisters and Dani Barretto 🙂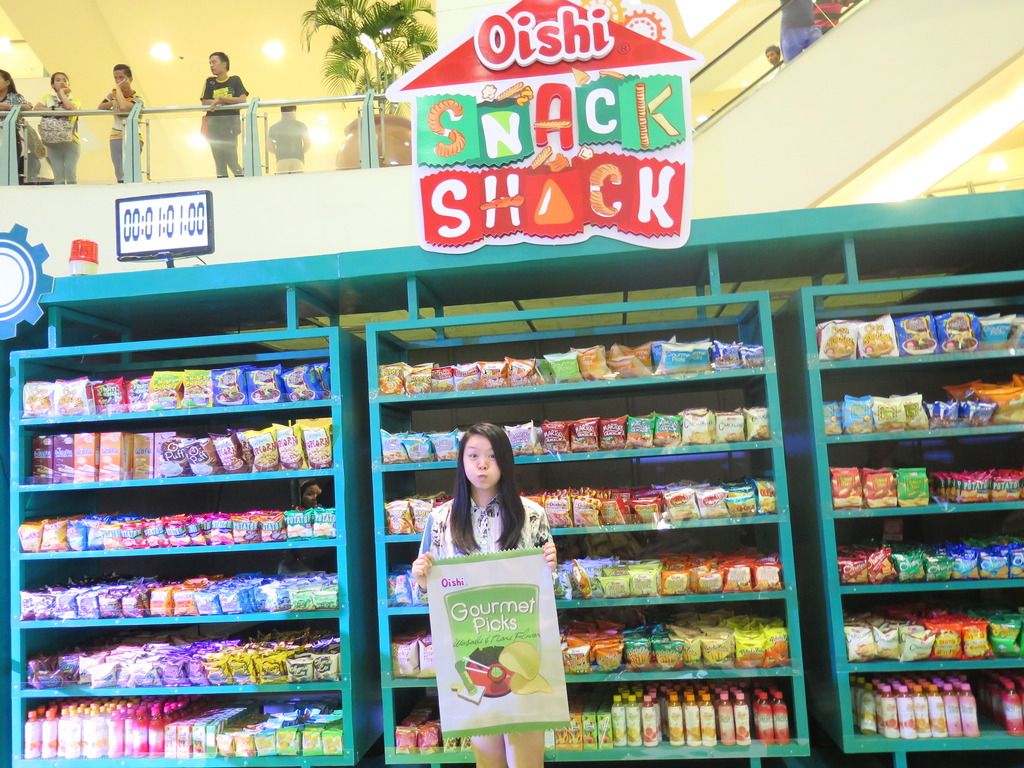 Station 5- Snack Shack was another favorite booth of mine!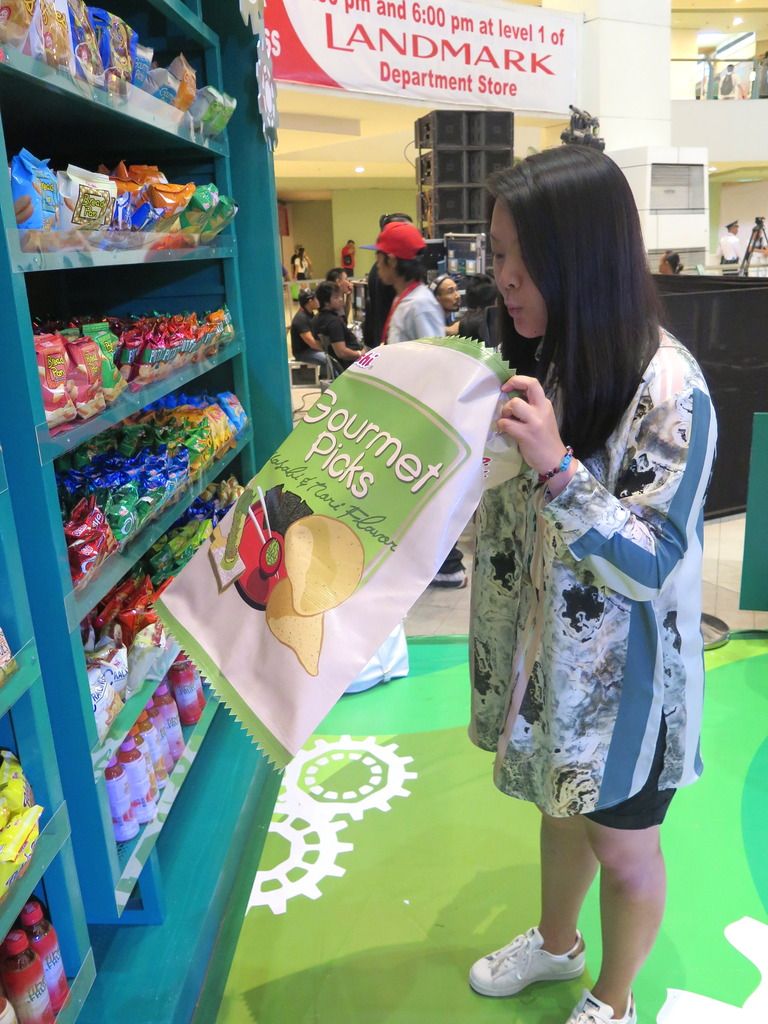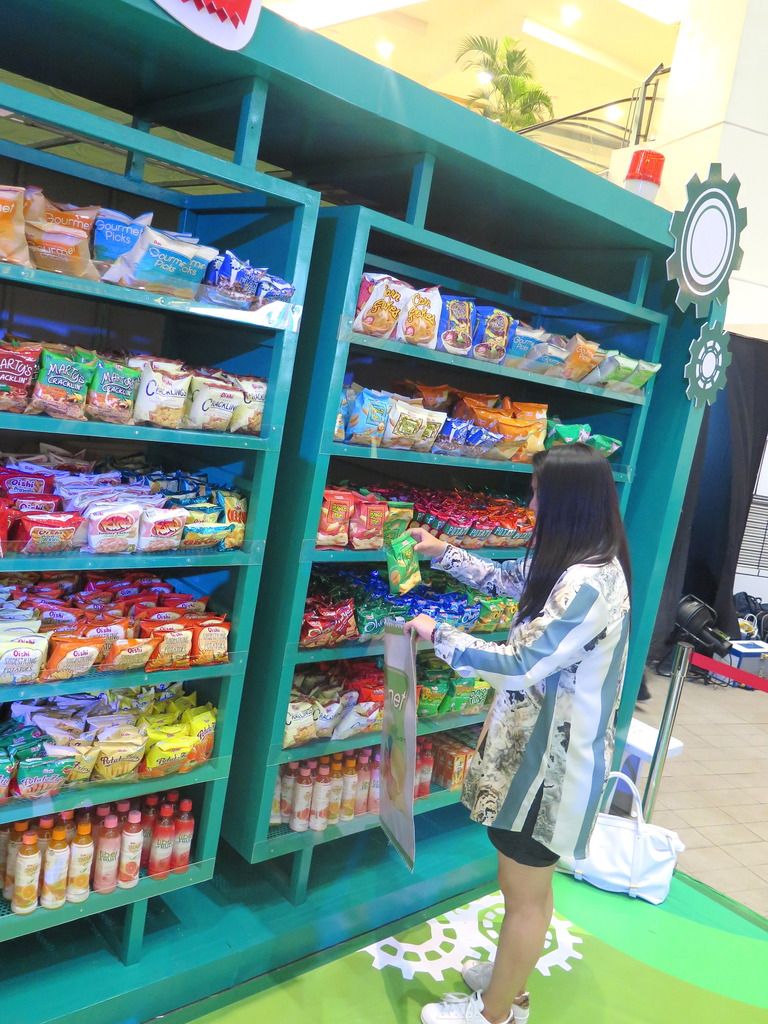 Here, participants are given 60 seconds to run around and fill up their limited edition 2 ft. Oishi giant pack with all their favorite Oishi snacks and beverages.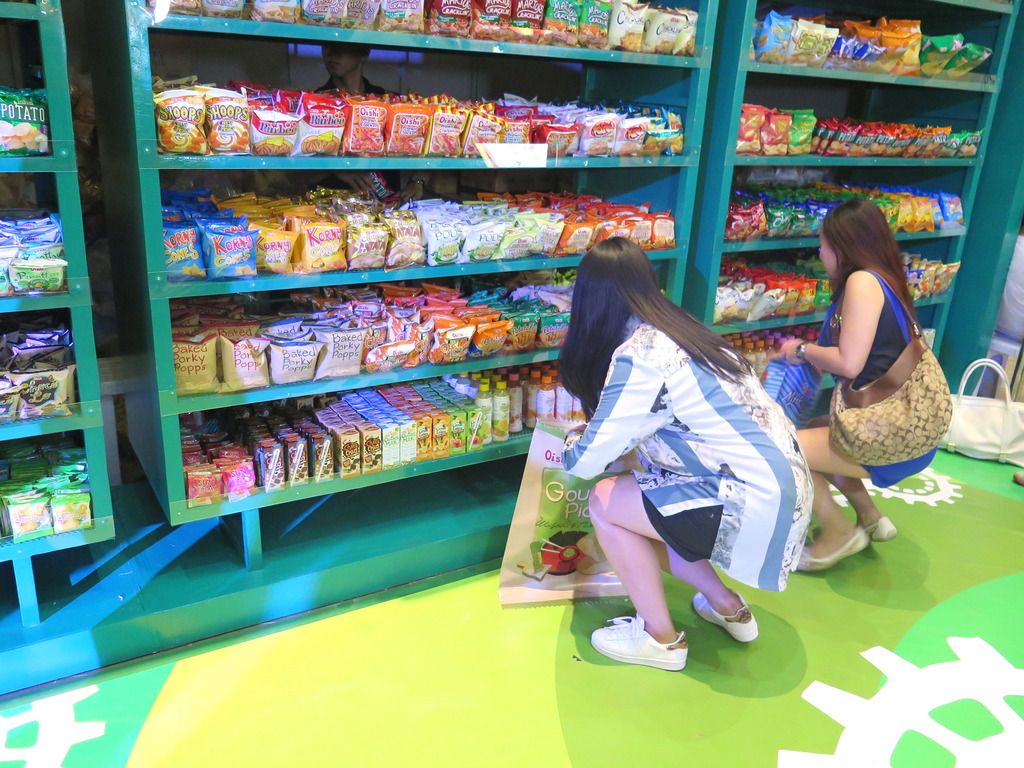 Competitive mode on *grins*
The labor of hard work… HAHA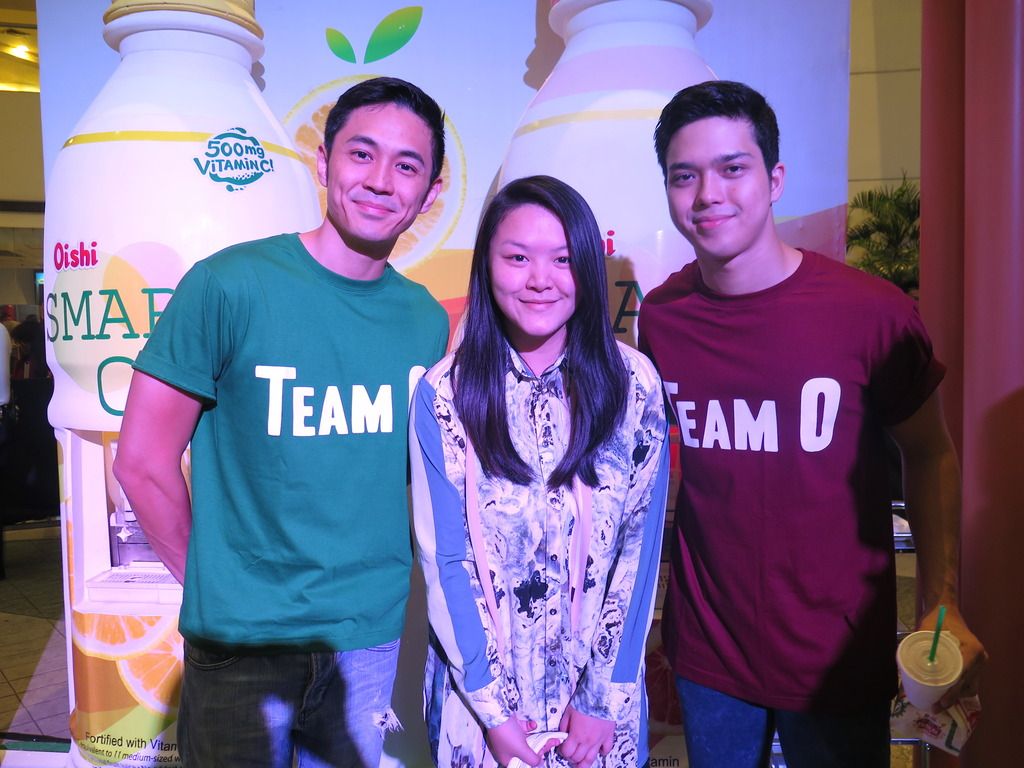 Surprise surprise! Look who were the servers at the Oishi stations? Now, that's some kind of special service…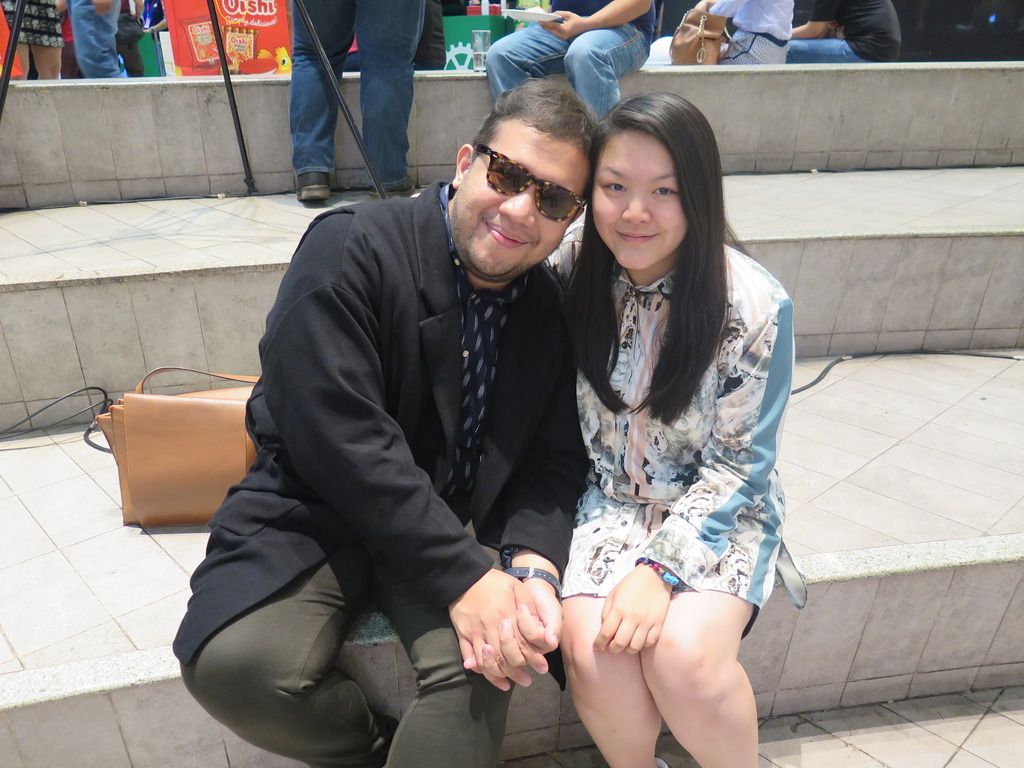 Super happy to catch up with MEG/MEGA Fashion Editor and one of the stylists I really look up to- Rain Dagala 🙂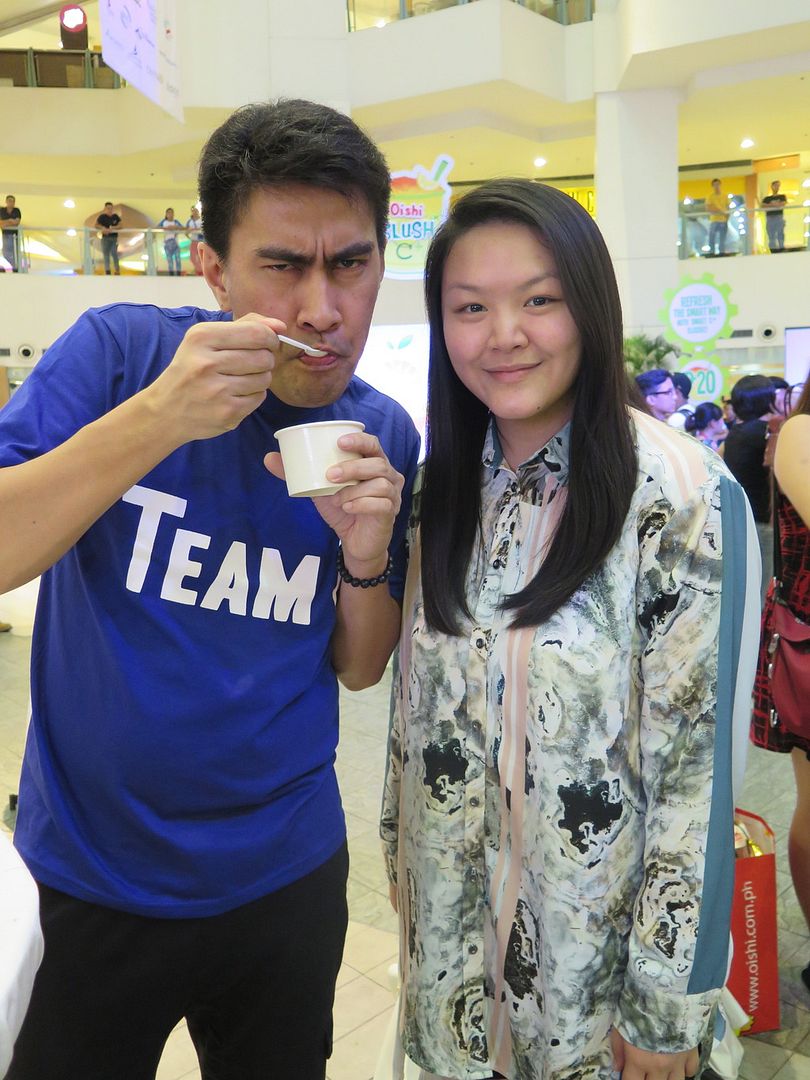 Nice bumping into Kean and Sir Ramon 🙂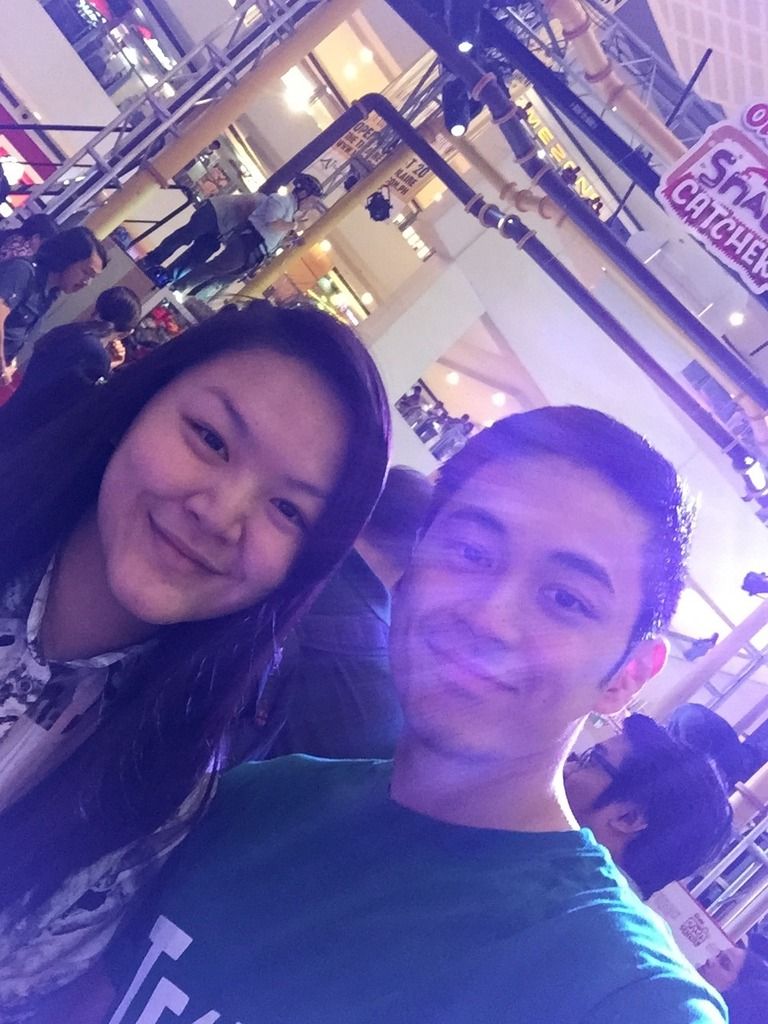 Hola, Slater and Elmo!
Oh, did I mention that KathNiel, together with Oishi's newest ambassador Alex Gonzaga, will be joining the fun on Sunday? What are you waiting for? Head over to Trinoma now to experience these cool activities! I assure you, you'll have a super amazing time with your family and friends!