I love how despite sleeping late, I still managed to wake up early and eat hearty breakfast meals during my entire stay in Taiwan. I usually don't have the time to do that back here in Manila 🙁
Taiwan has a lot of breakfast places that are open from midnight up to lunch time.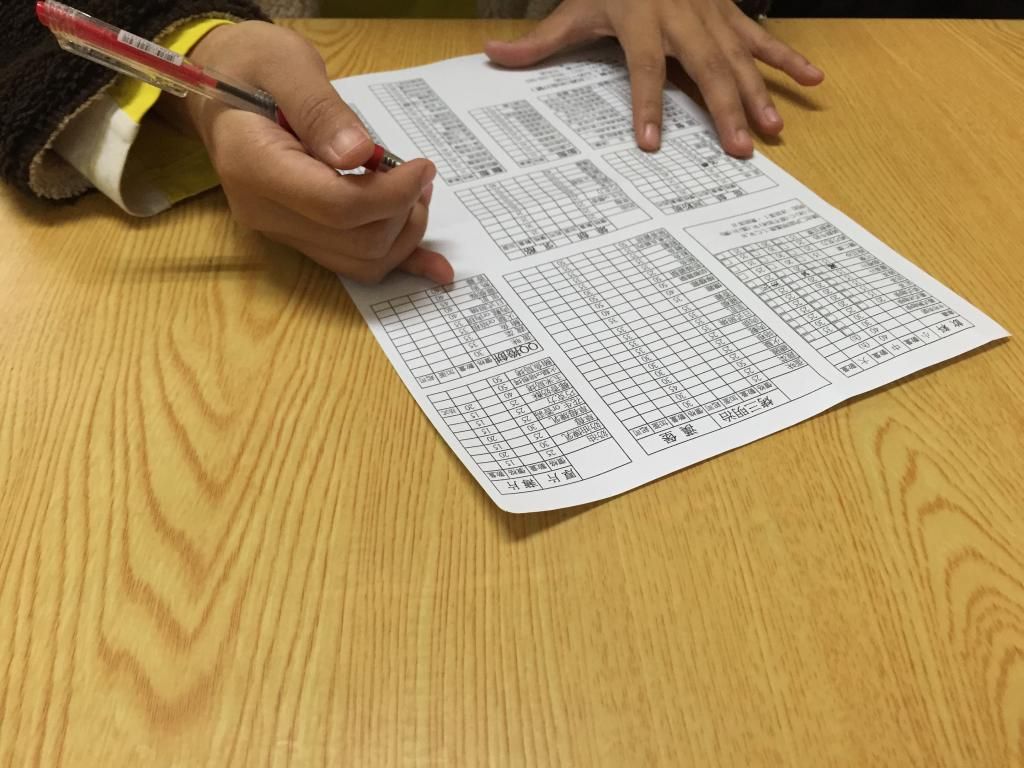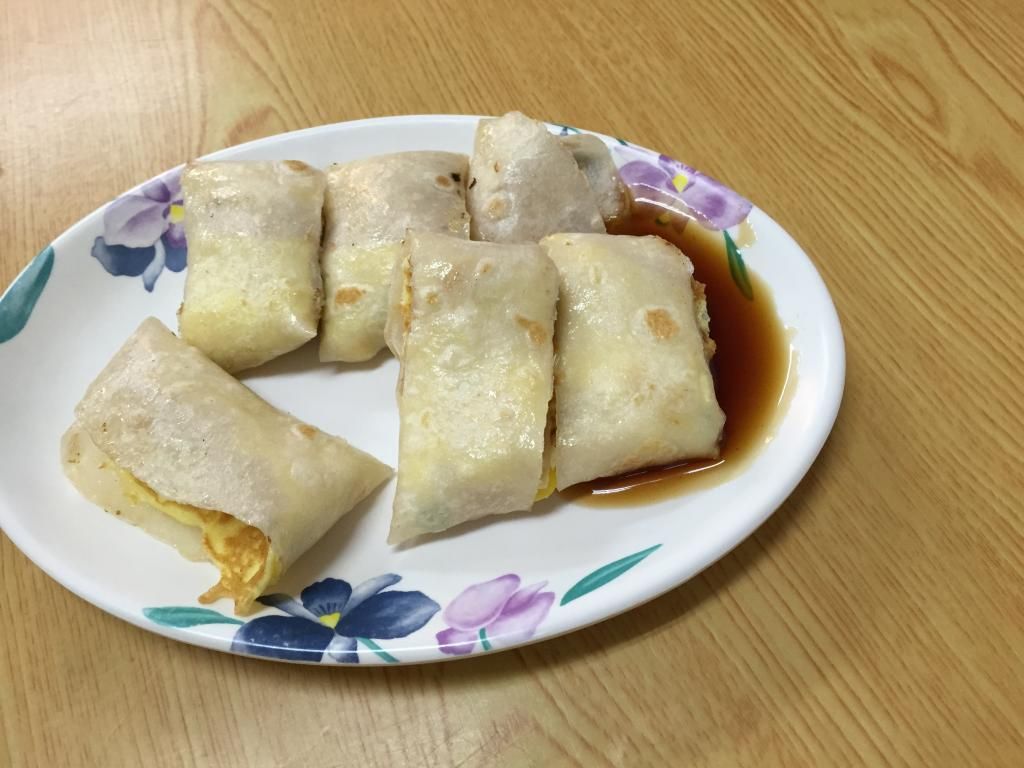 I instantly fell in love with this yummy dish: Crepe with Egg + Corn!
Since I was staying in Taiwan for around a week, I decided beforehand that it would be best for me to not just stay in Taipei the whole time, but instead, maximize my stay by roaming and exploring every part of the country. Goodbye Taipei… Off to East I go!
DESTINATION 1: 雪山隧道 Xue Shan Tunnel
For the next part of my adventure which is to explore each and every part of Taiwan, I decided to go with some of my local Taiwanese friends. The places that I went to are very accessible through bullet trains and buses but I felt that it would be more enjoyable to go on a road trip so that we can stop and explore wherever and whenever we see something that interests us along the way.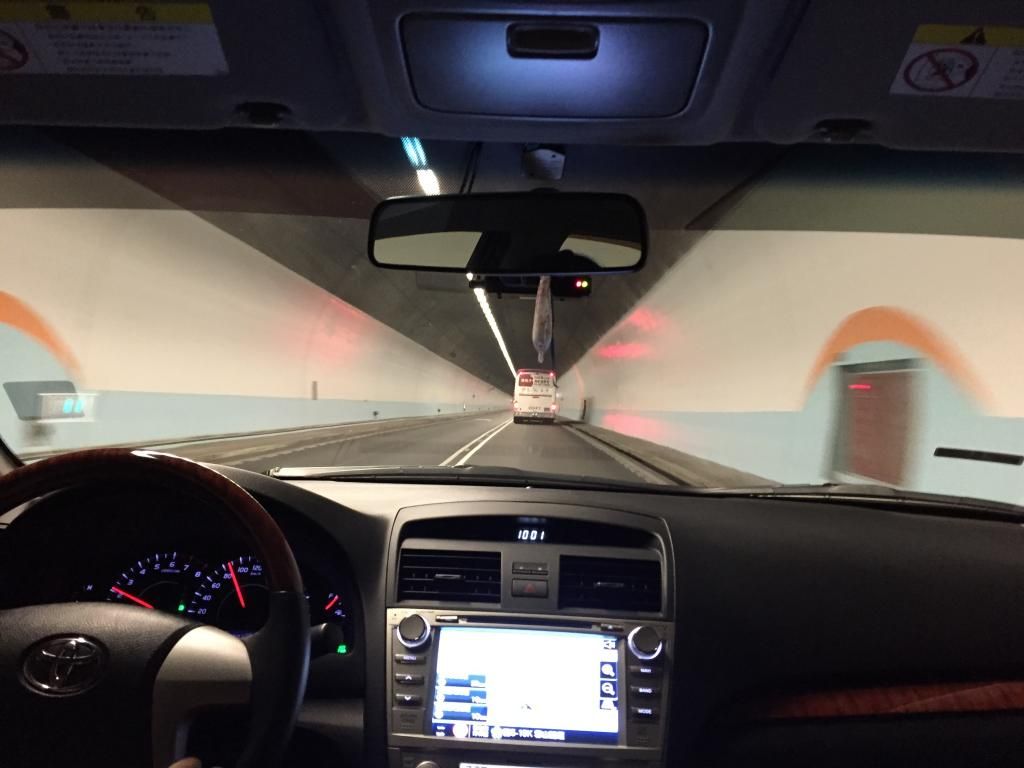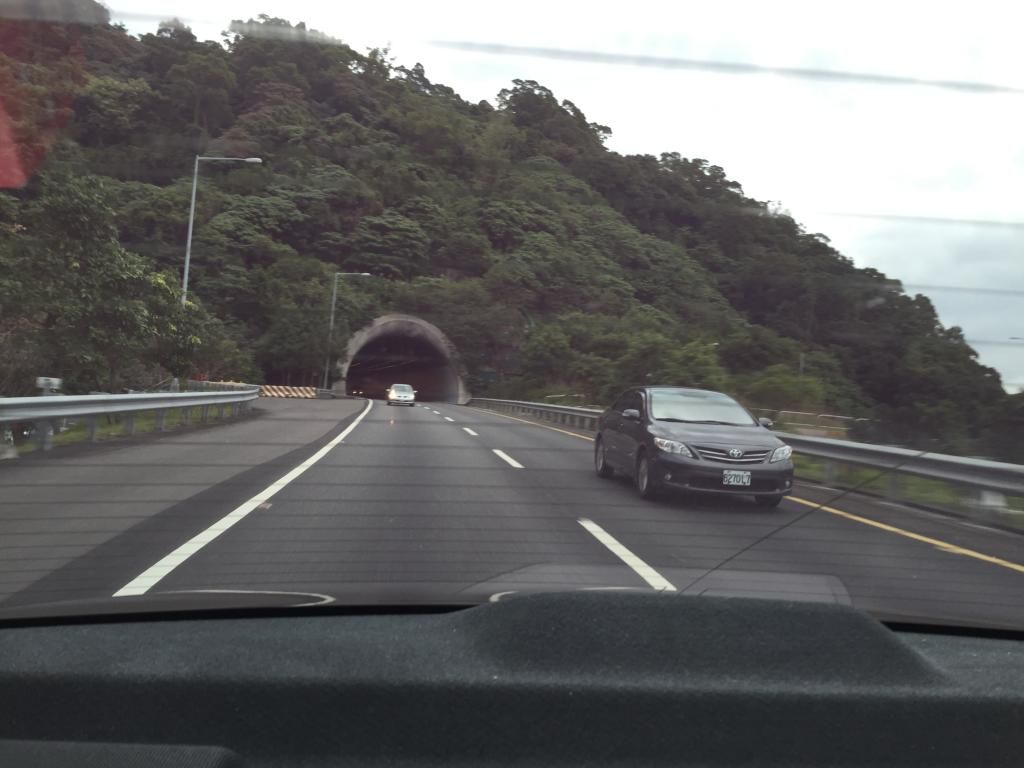 Passed by the second longest tunnel in East Asia…
DESTINATION 2: 蘇花公路 Su Hua Highway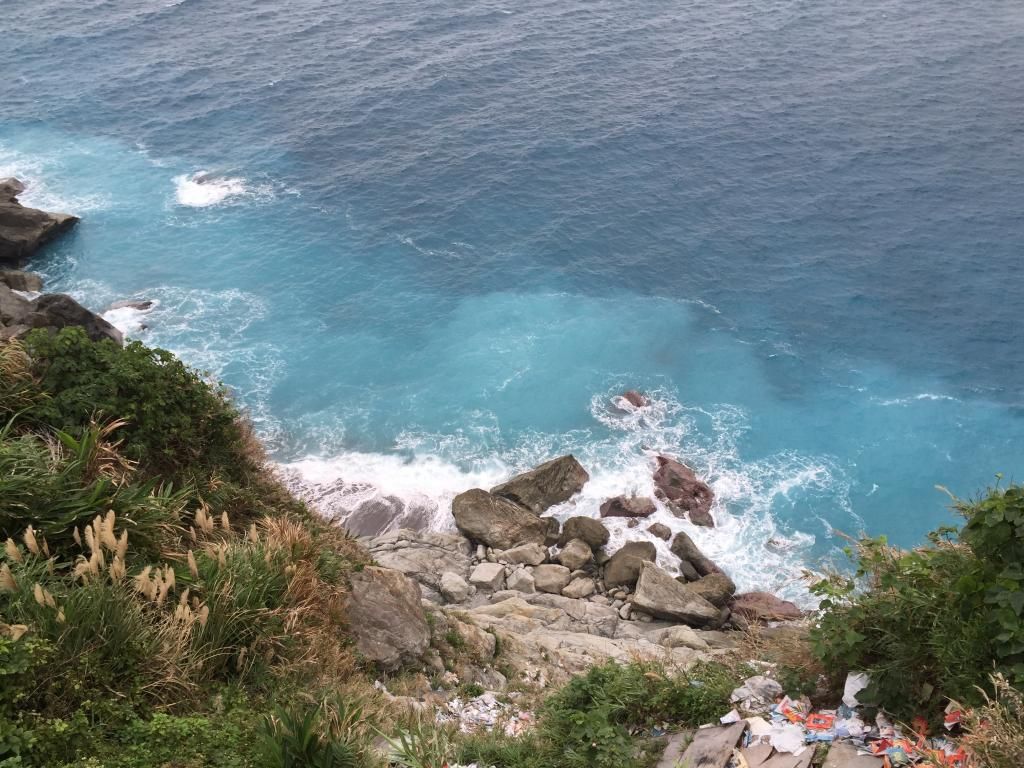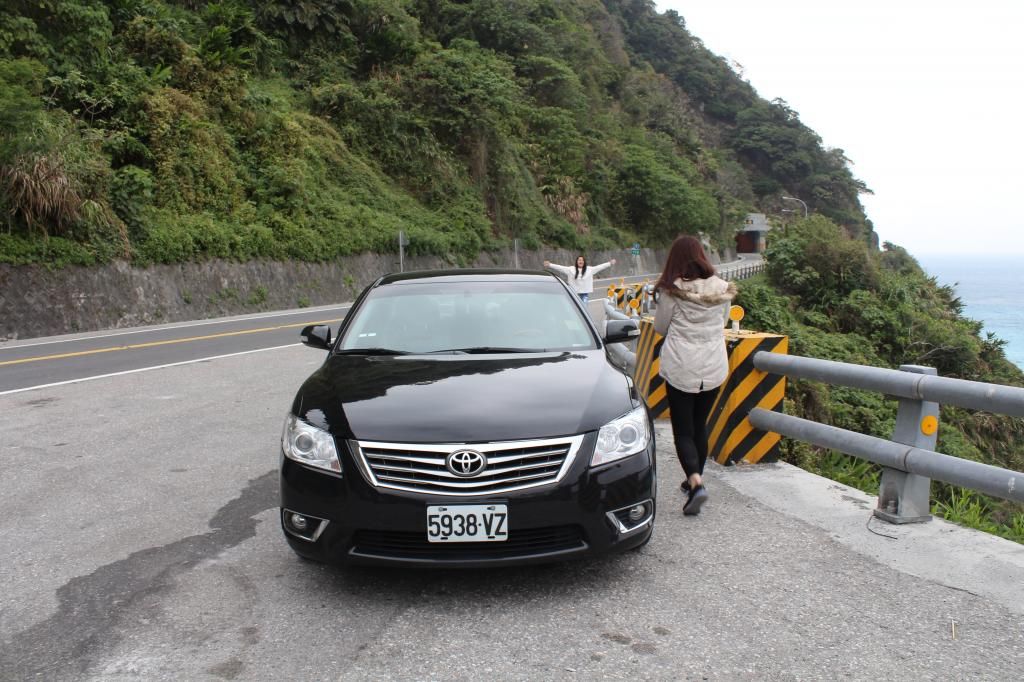 Suhua Highway is a 118-kilometer section of the Provincial Highway No. 9 in Taiwan, Starting at Su-ao Township, Yilan and ending at Hualien City, Hualien.
DESTINATION 3: 情書斷崖 Qing Shui Cliff
Located on the section of the Su Hua Highway that stretches between Heping and Chongde stations, this cliff is definitely one of the most spectacular sights of Taiwan Pacific Coast.
Creating a magnificent scene, it stretches more than 21km and rises vertically from the Pacific Ocean, with an average heigh of over 800m. The cliff is composed of gneiss and marble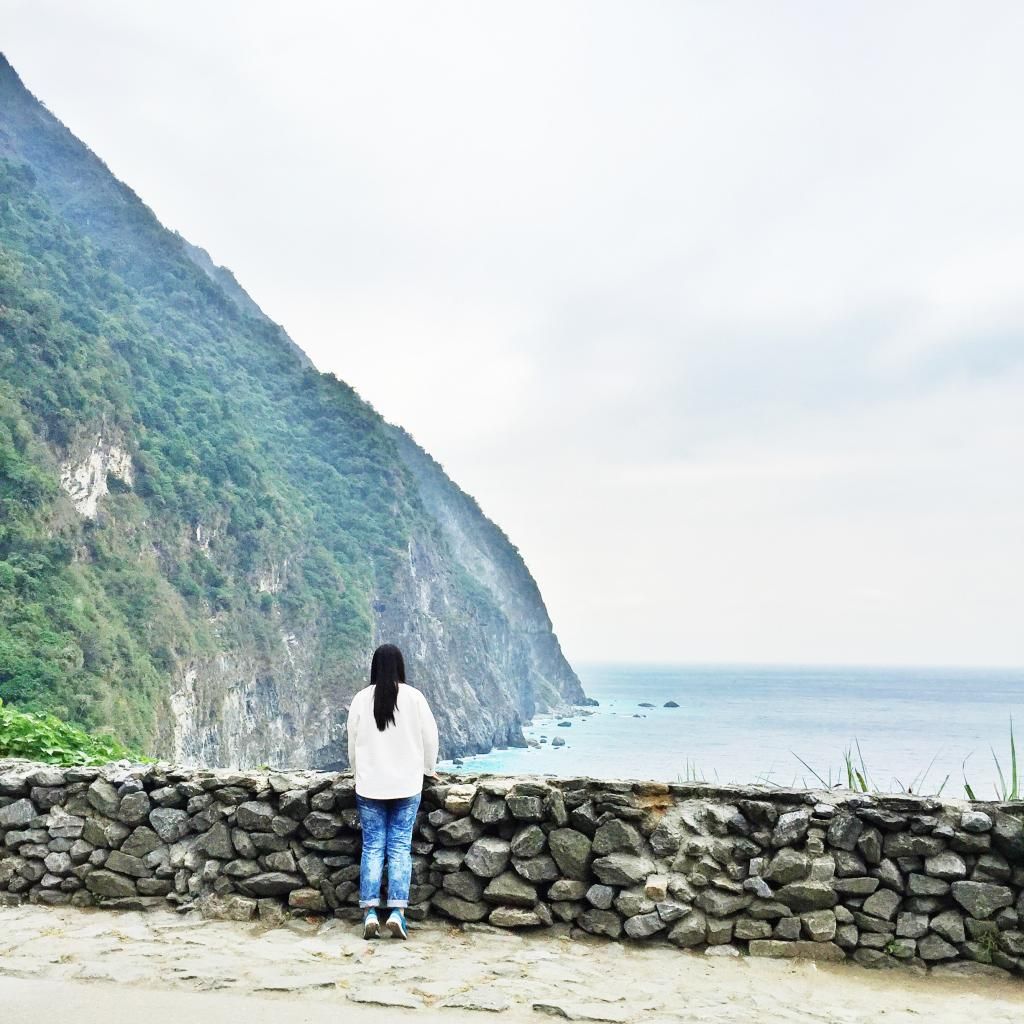 Among these cliffs, the east-south cliff of Mt. Qingshui is the steepest. The cliff facing the sea is 5km long and driving a car between the cliff and the boundless ocean feels like almost flying.
DESTINATION 4: 太魯閣國家公園 Taroko National Park
And for the highlight of this day- Taroko. In the local aboriginal language, this word means "magnificent and beautiful"- originally referred to the grandeur of the Pacific Ocean which the canyon empties into. This is indeed a fitting reference as you're sure to be amazed by the enchantment of this national treasure.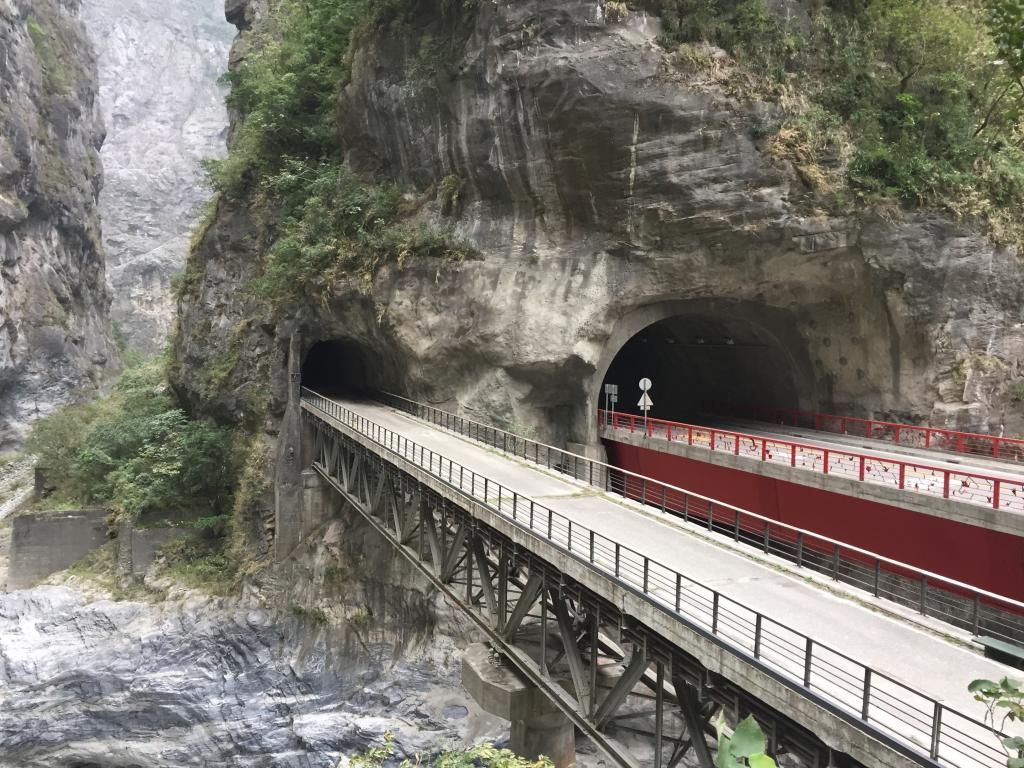 Also known as "The Marble Gorge", Taroko was formed through the erosion of marble by the path of the Liwu River over millions of years.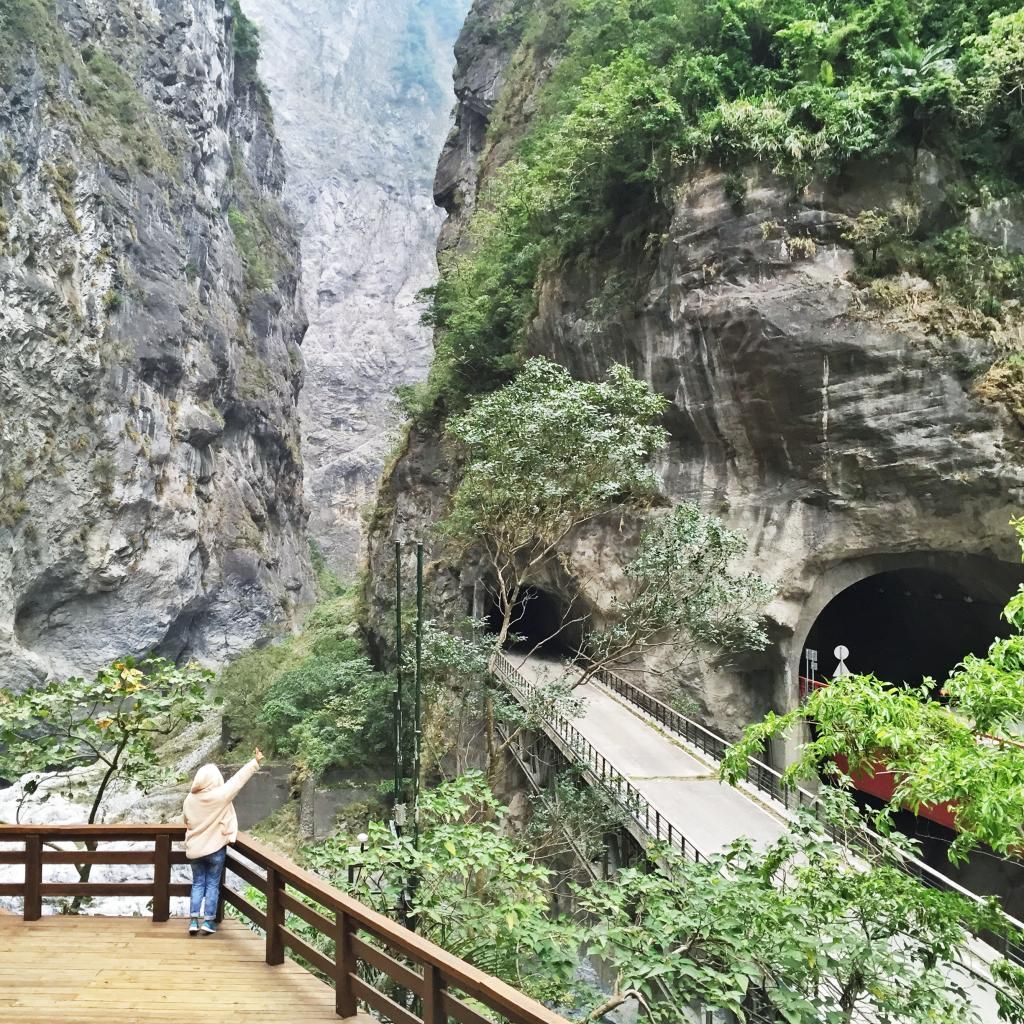 First established as a national park under the Japanese colonial government, the Taroko area lay unprotected for decades until the Republic of China government re-certified the park in 1986 in order to bring it under the protection of the National Park Act of 1972.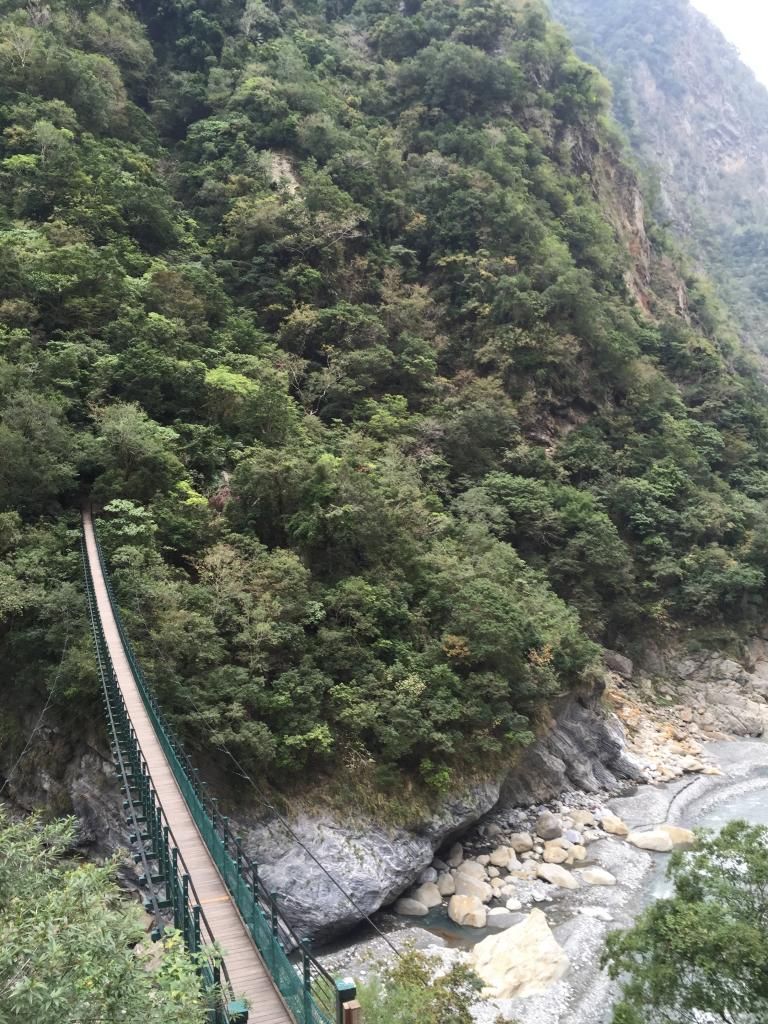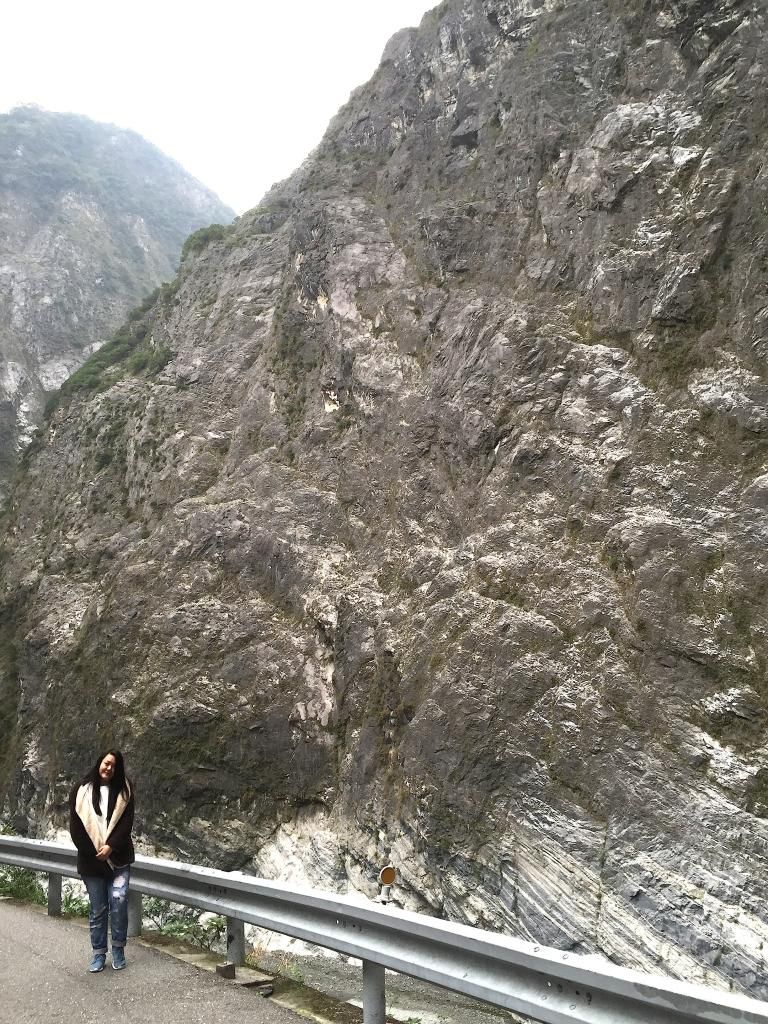 While Taroko is highly prized as being one of Taiwan's premier tourism locations, it is equally venerated as a resource for ecological education.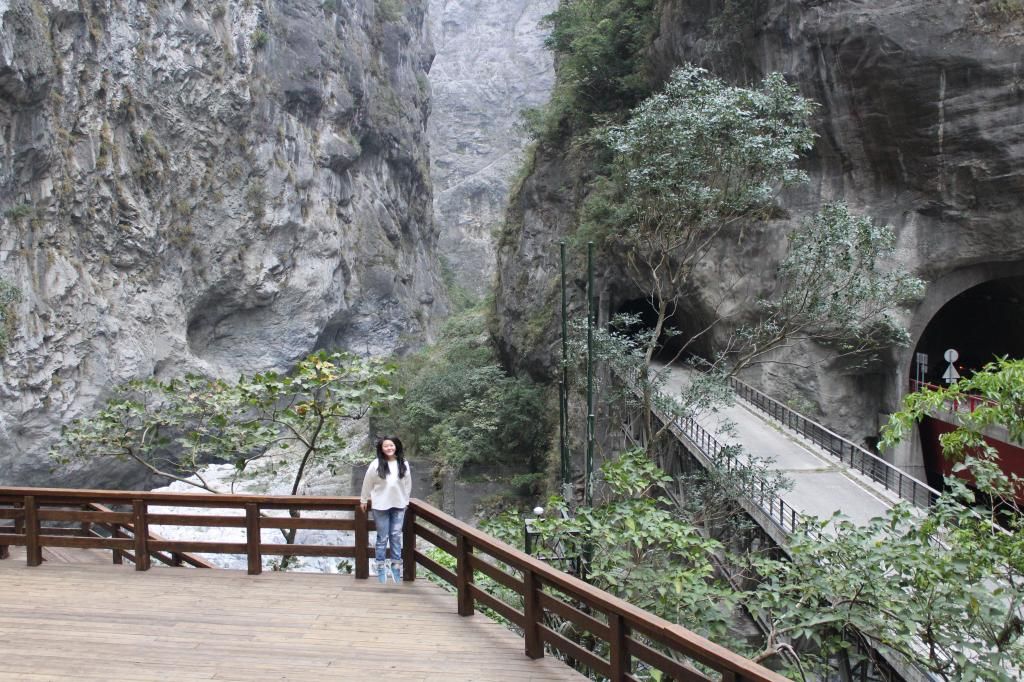 There are a lot of attractions in Taroko and even though we weren't able to visit all due to the weather, I still enjoyed the Taroko experience very much.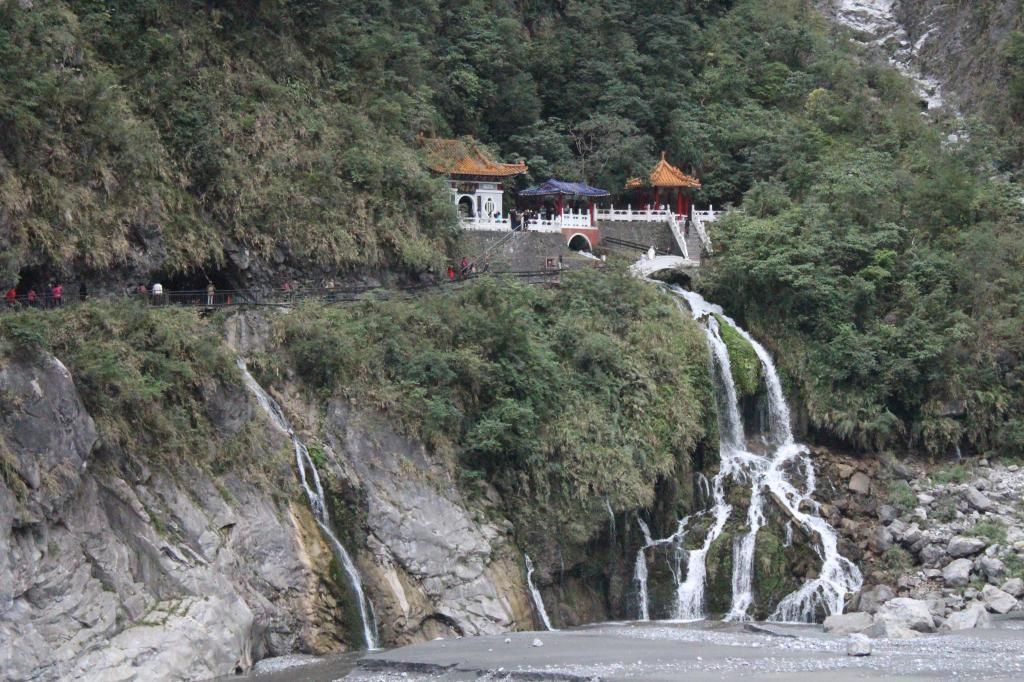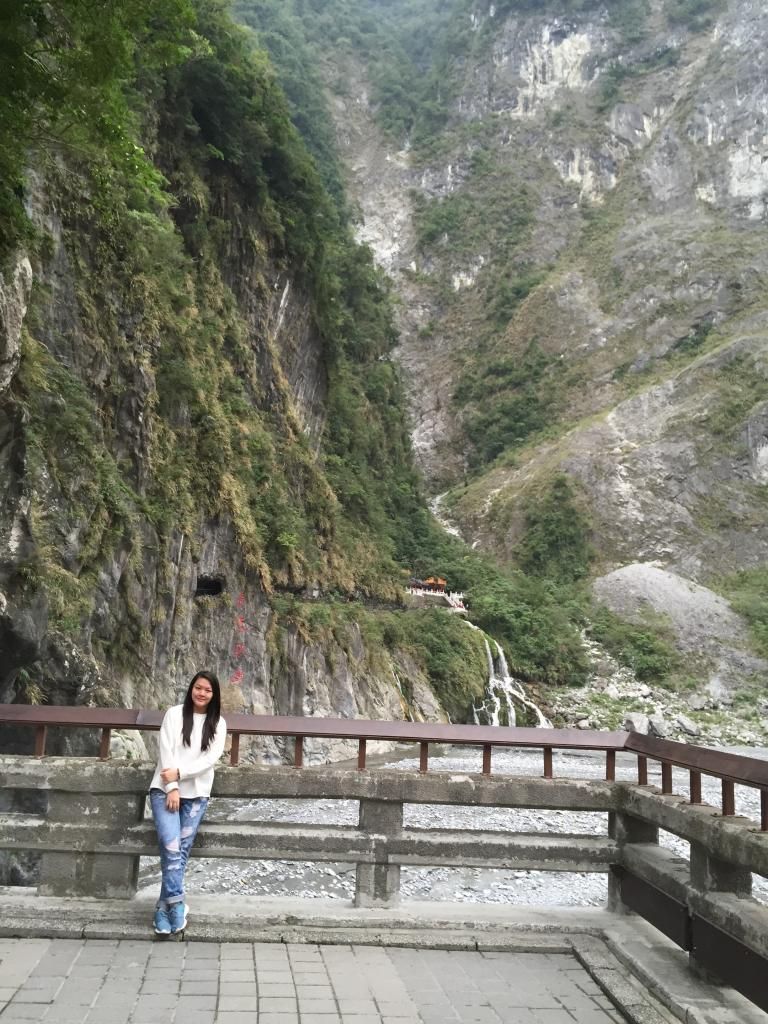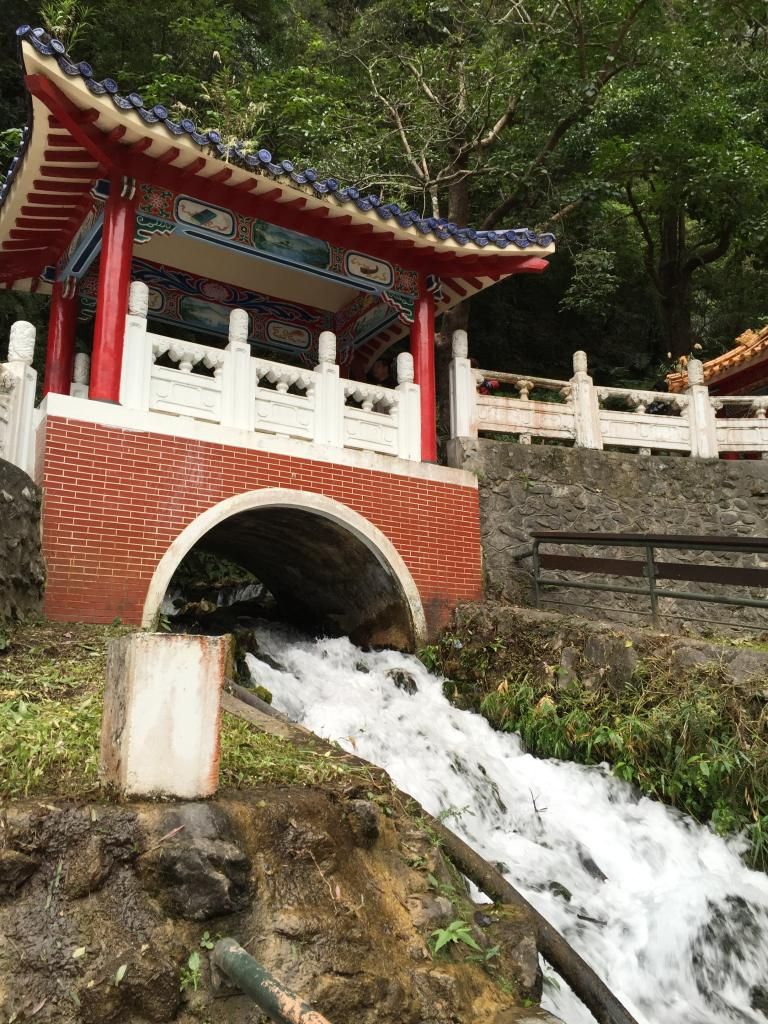 The Eternal Spring (Chang Chun) Shrine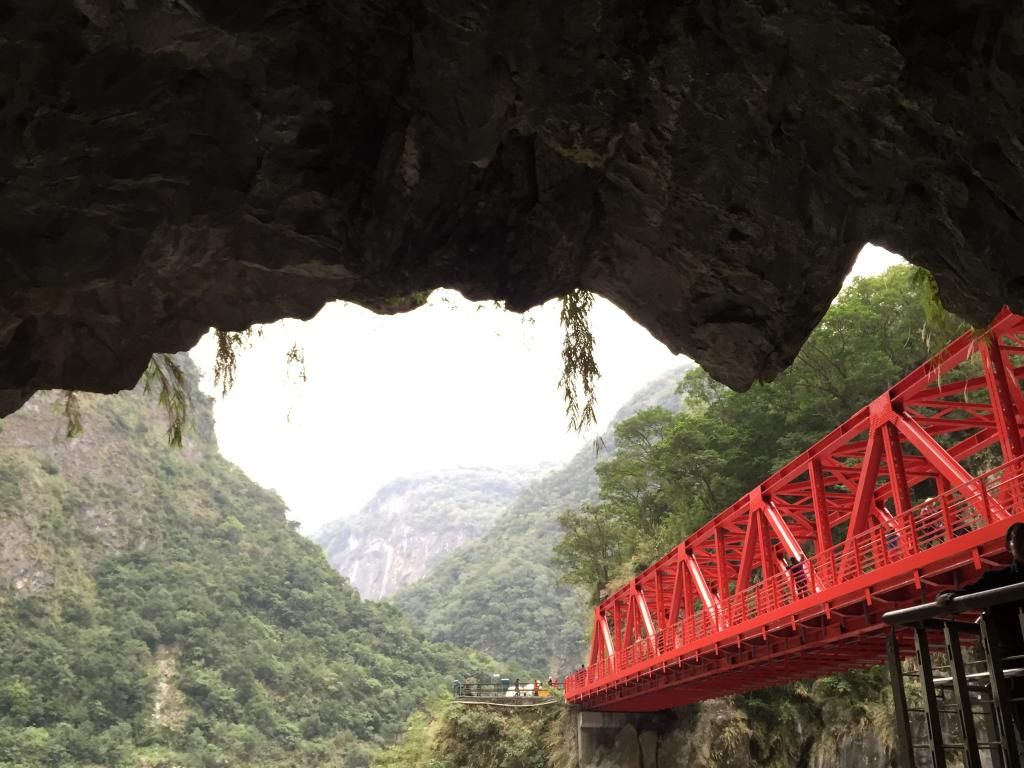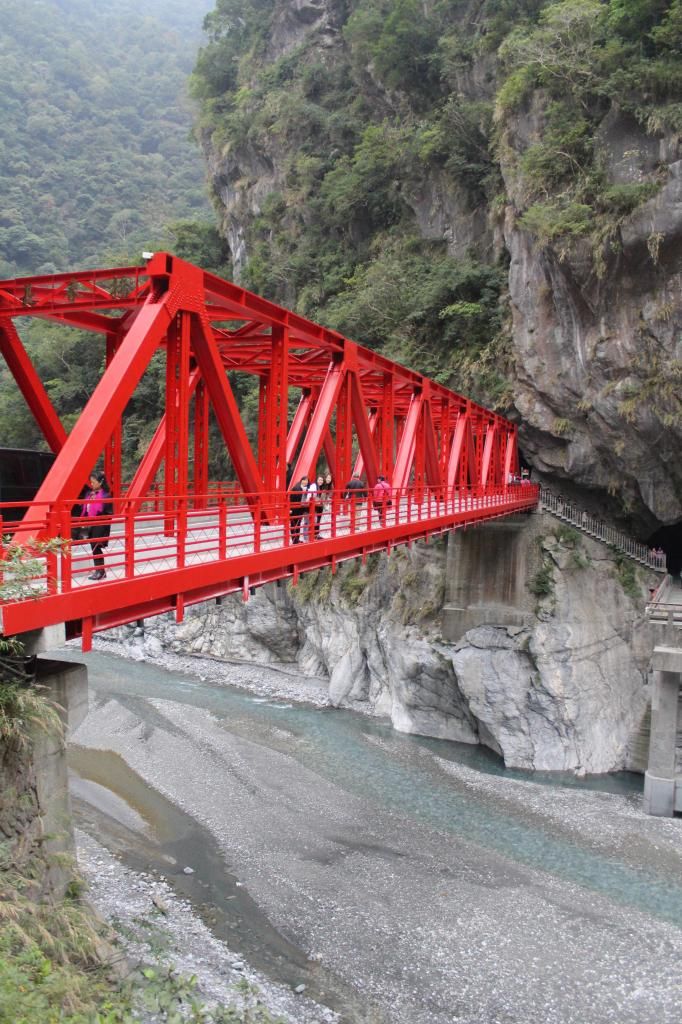 The Cimu (Motherly Devotion) Bridge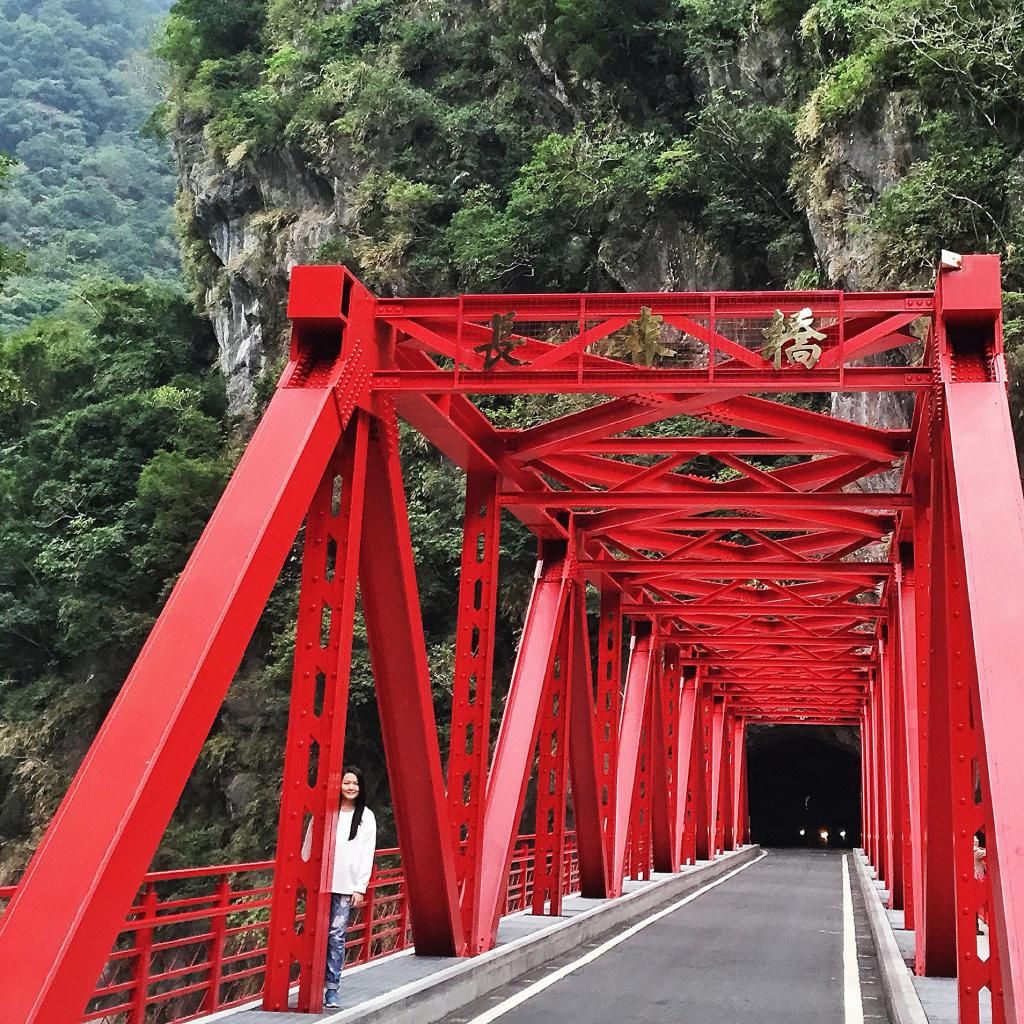 NOTE: STAY SAFE
It is strongly advisable not to enter the gorge during or right after prolonged heavy rainfall. A day after we made our visit, there was a terrible accident due to serious rockfall that injured some tourists. Please make sure to check the park website before you visit. Trails might be closed due to serious rockfall or other damages  Check the park website's "News" for the latest trail opening conditions or the "Message Board" section for the details of the highway information (including highway construction site traffic control details)
INFO:
TAROKO 
Address: Taroko National Park 291, Fushi Village, Xiulin Township 97253 Hualien Country, Taiwan
Tel: +886-3-8621100~6
Fax: +886-3-862149
Website: www.taroko.gov.tw
How to Go: By Bus– From Hualien, bus departs from the train station at 6:30am (to Luoshao), 8:40am (to Lishan), 10:50am (to Tiansiang) and 1:50pm (to Tiansiang). After that, no bus will run anymore. All buses stop at Tzuchi Vihara, Sincheng Taroko Station,Taroko Visitor Center (park entrance), Shakadang and Buluowan. Although the distance is not large, this bus should take at least 2 hours to Tiansiang, due to very frequent stops and reduced speed inside the gorge. Price: about NT$170.
By Train– A journey by train from Taipei to Hualien takes 2 hours by express train (440 NTD) and 3 to 4 hours by local trains. The closest train station to the park entrance is SinCheng 新城. From there, there is the choice of a one way taxi ride from the station to Taroko for about NT$200 or a day tour costing about NT$2000.
DESTINATION 5: 花蓮 Hualien County
After all the sight seeing and enjoying the sceneries, we headed off to the county to explore what this place has to offer…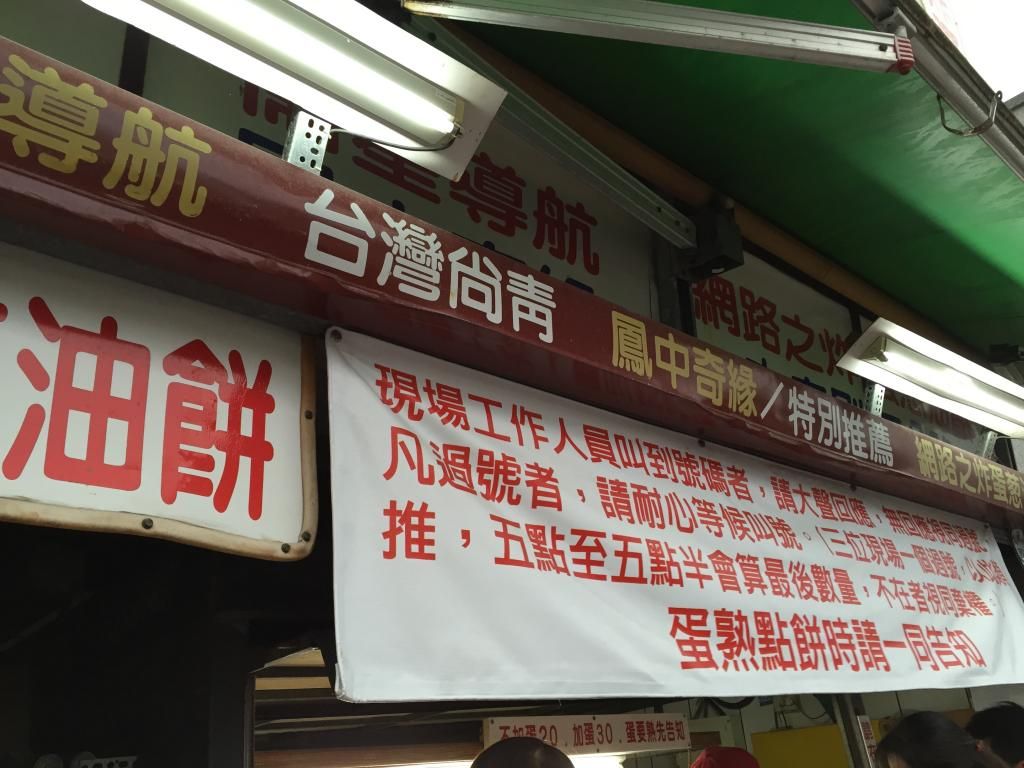 When in Taiwan, EAT EAT and EAT. Being in this county, of course we needed to try their special local treat called 炸彈油蔥餅 which literally translates to "Bomb Oil Onion Pie". IT WAS SO GOOD!!! Definitely my favorite discovery for the whole Taiwan trip.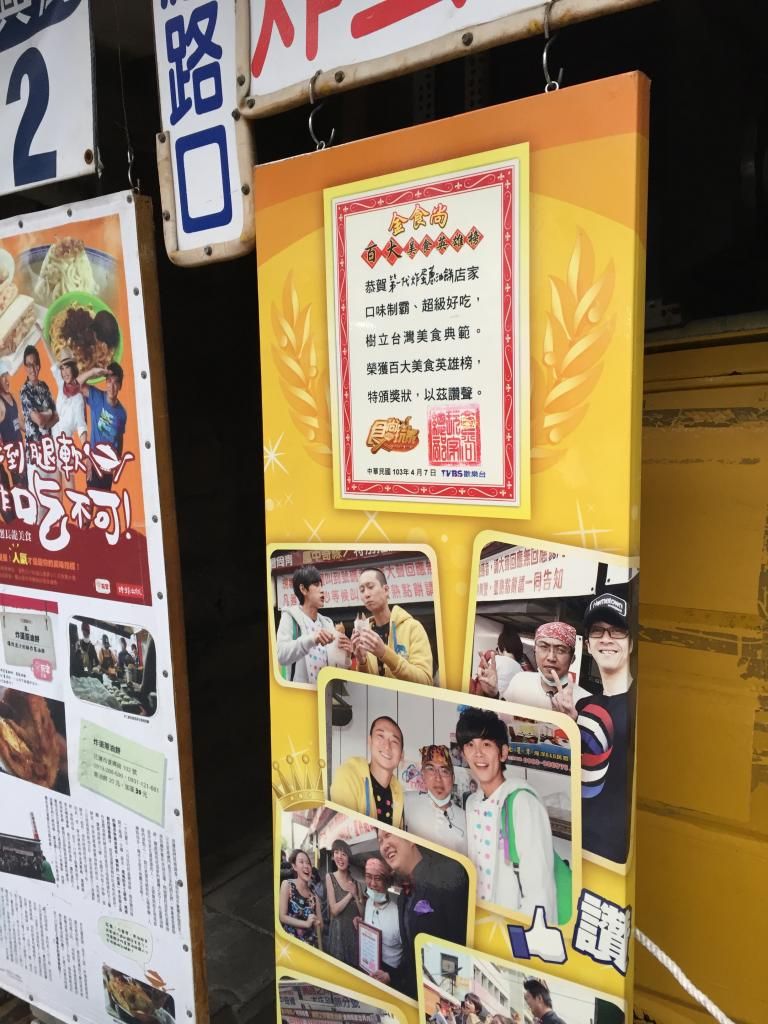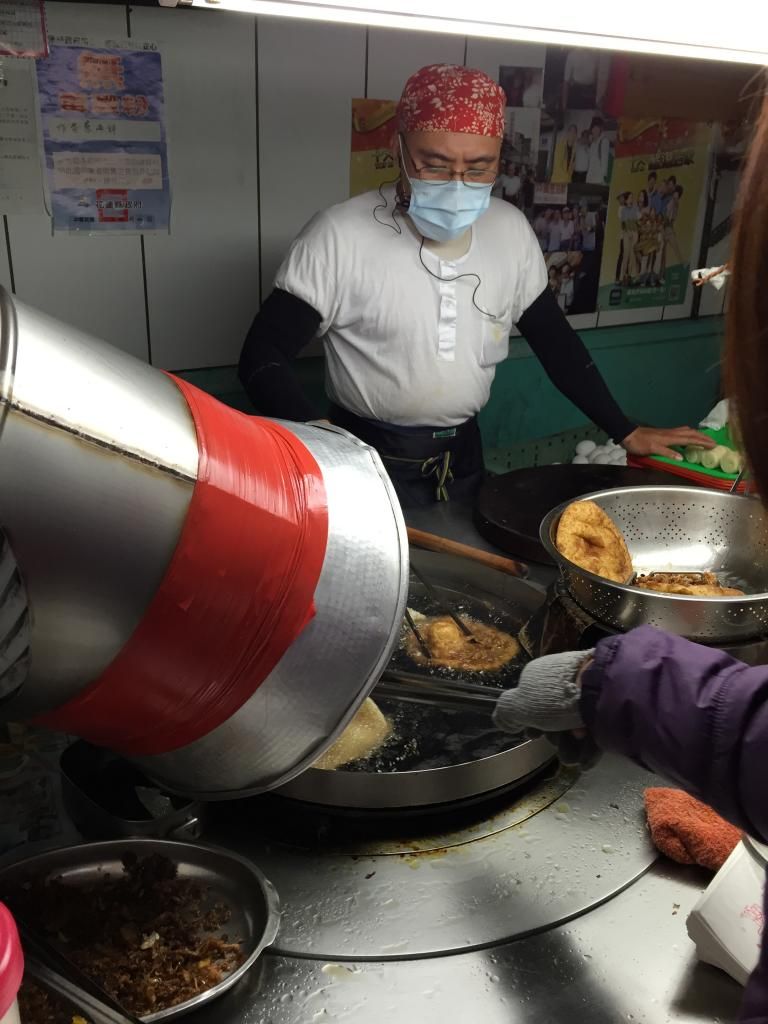 Just across the street is this quite famous second hand bookstore called 時光 or Time. Loving its home-y vibes…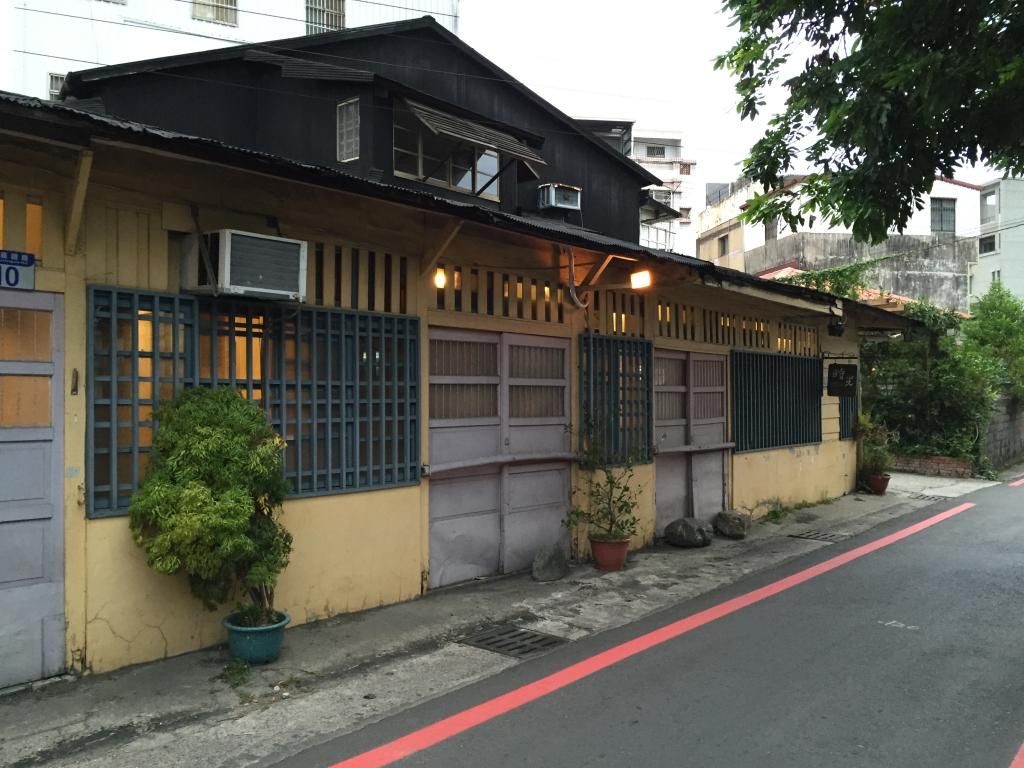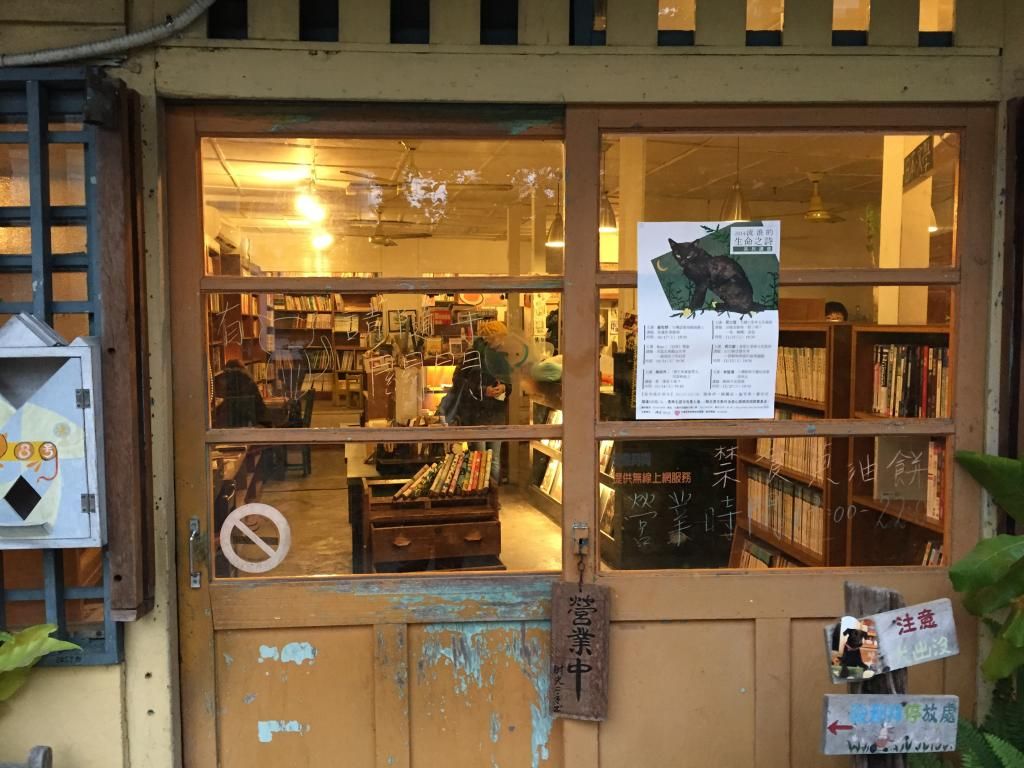 It's dinner time! Tried out this famous wanton house near the night market area…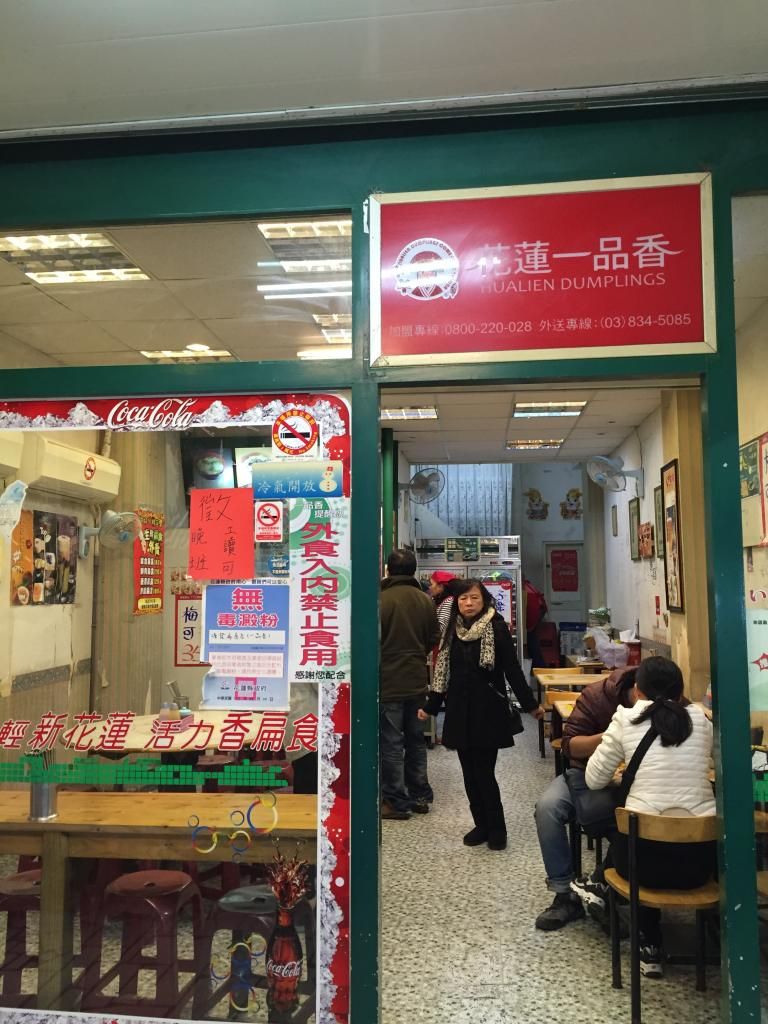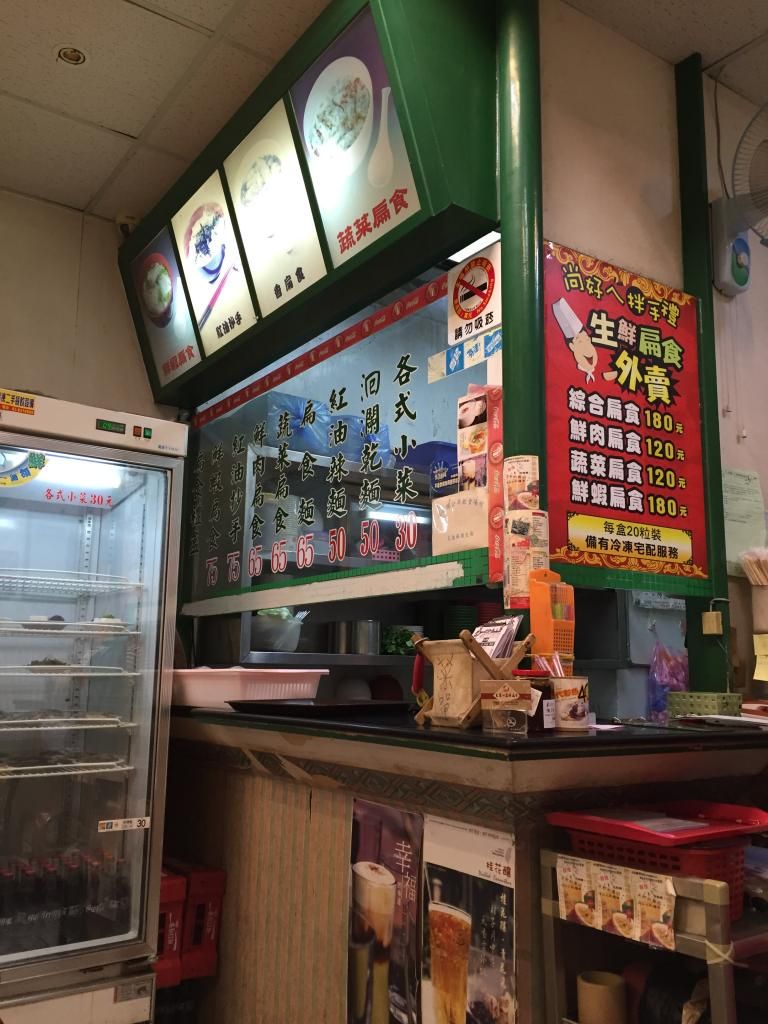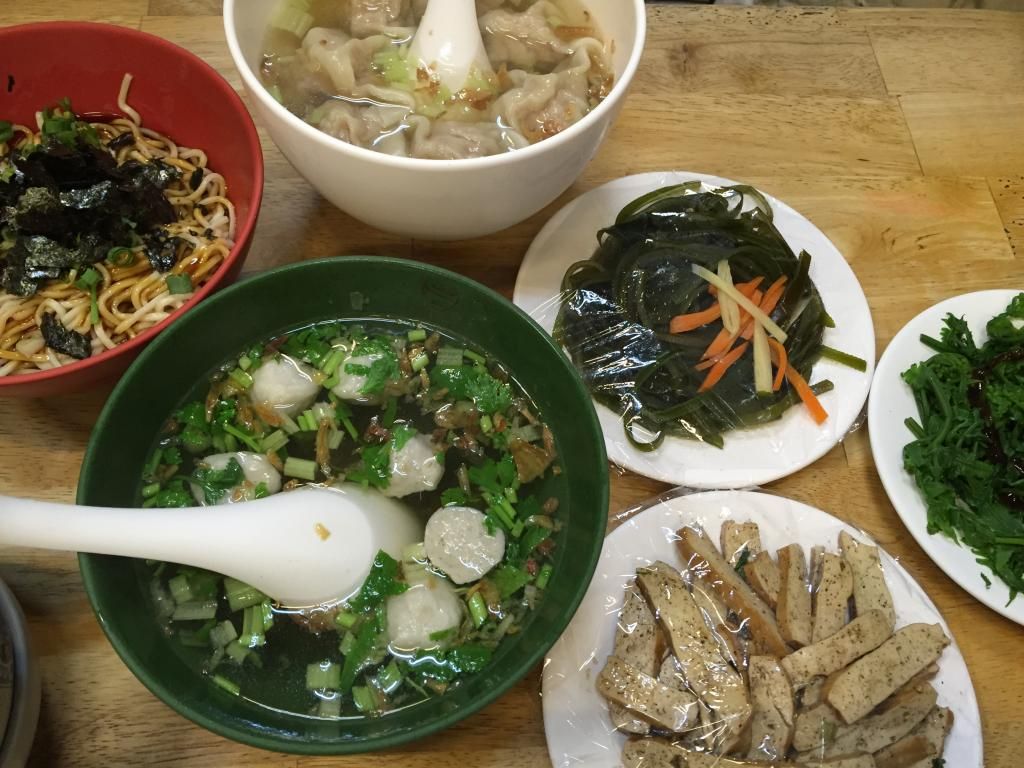 Strolled and strolled along the streets and of course, upon seeing another famous local delicacy, I needed to try it: Hualien's Special Corn 🙂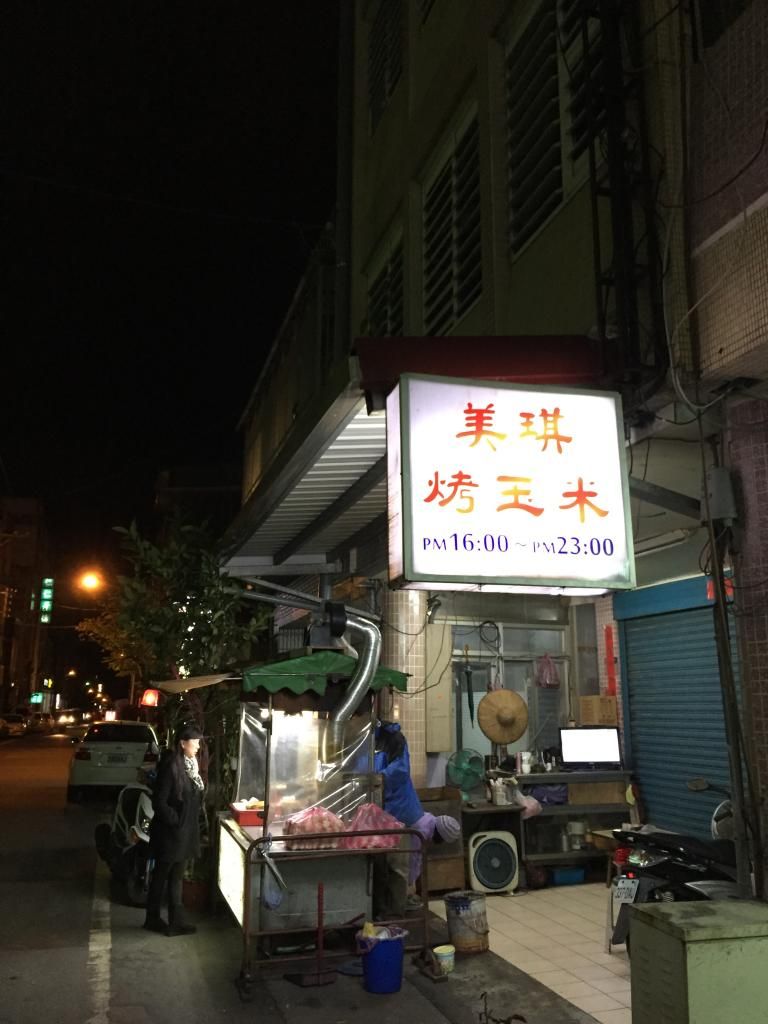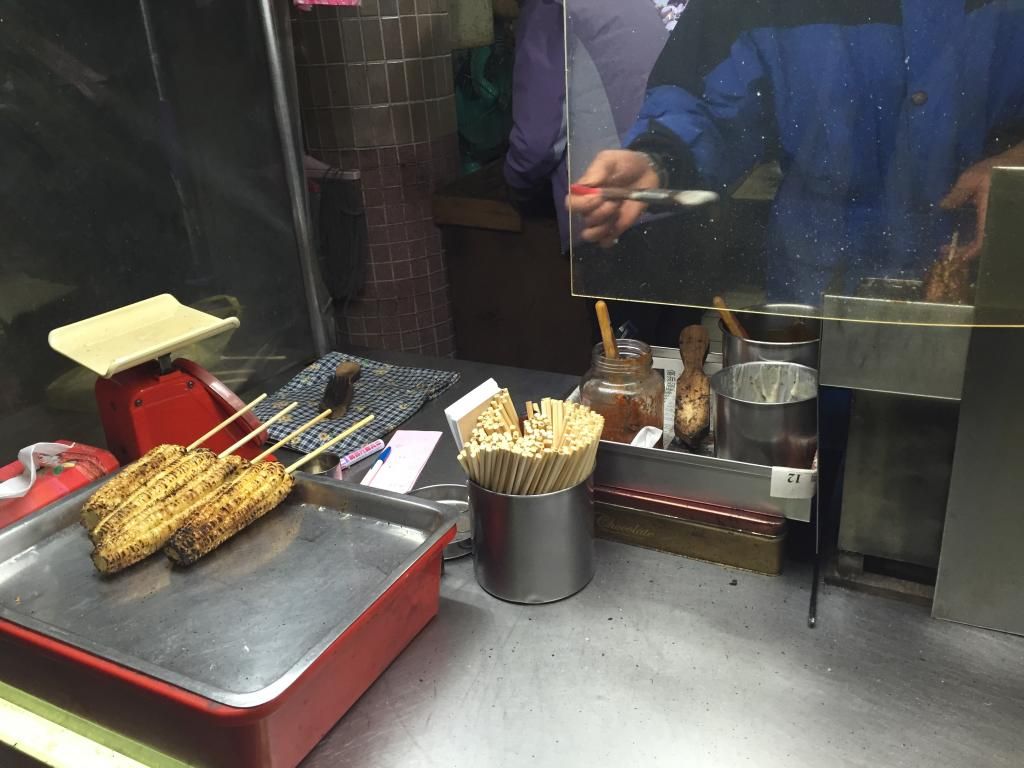 DESTINATION 6: Hualien Cultural and Industrial Park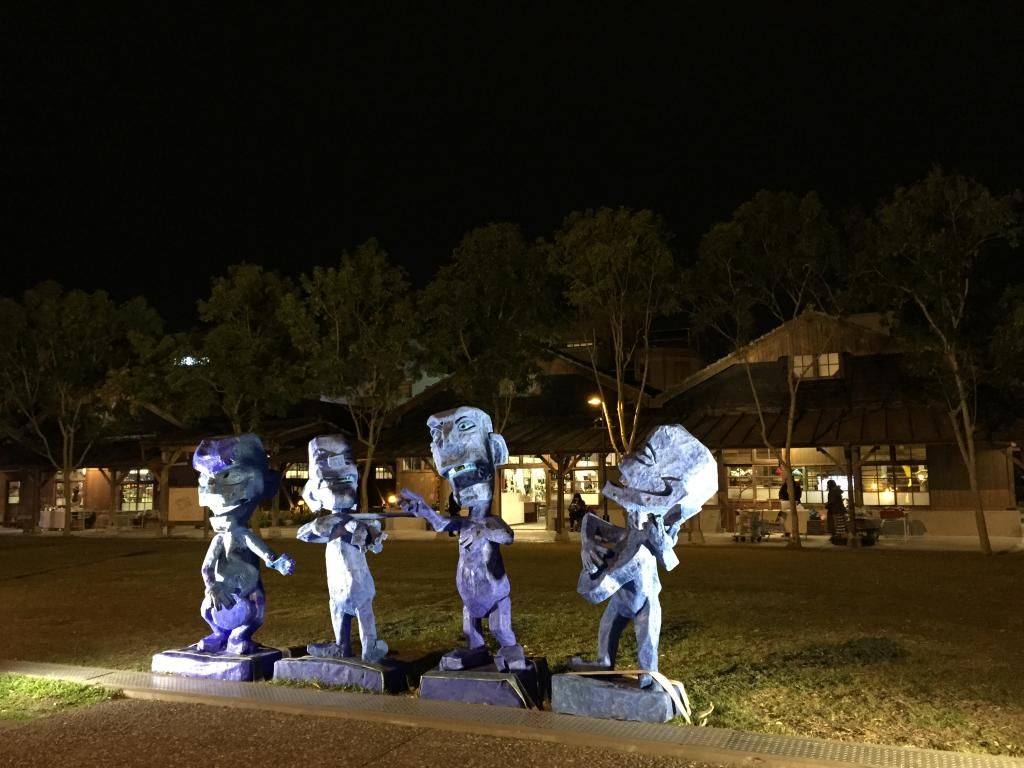 The Hualien Creative and Cultural Park is located in downtown Hualien on the site of the old Hualien Winery. The site is well known to everyone in the city. In fact, the location was a key consideration during the project's development- planners wanted a site to which locals felt connected.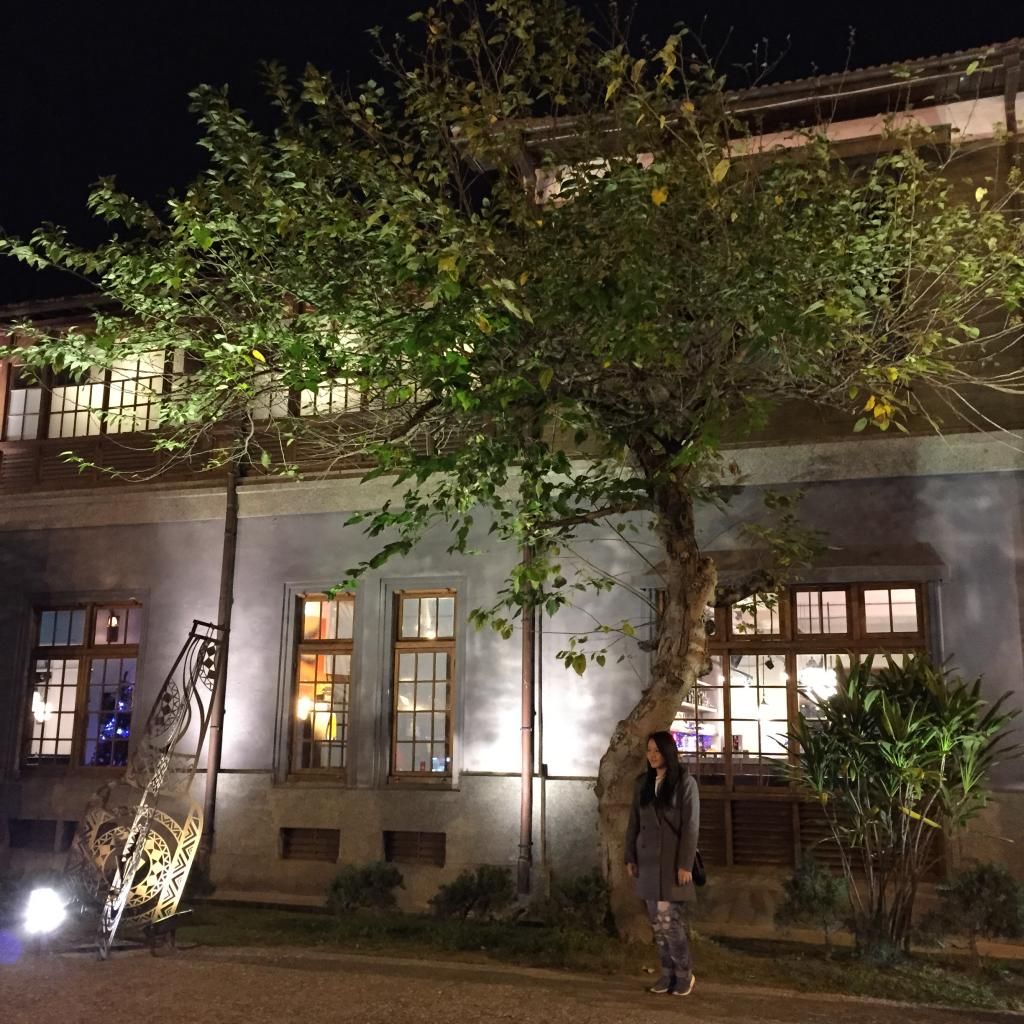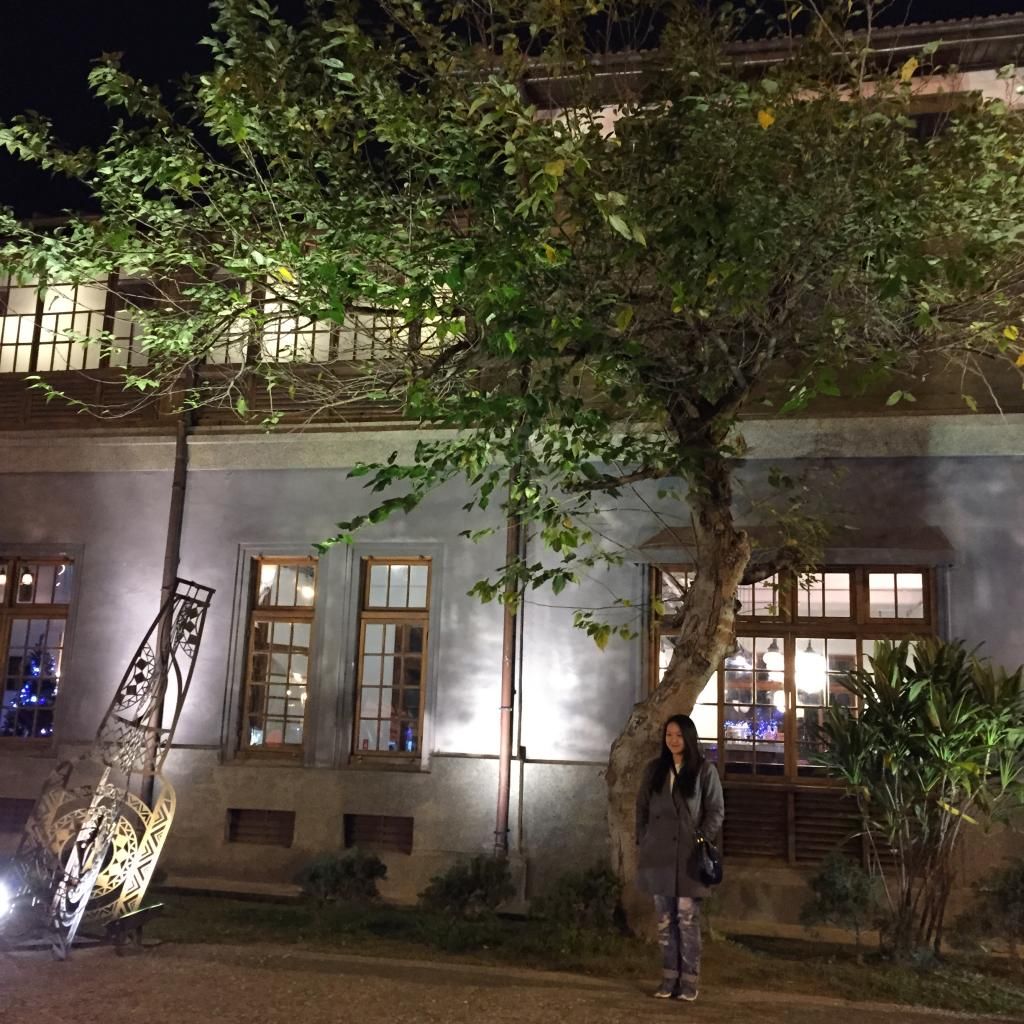 The old winery had been left idle when the Taiwan Tobacco and Liquor Corporation relocated its Hualien winemaking operations to the Meilun Industrial Zone in 1988. Though the passage of the years and a lack of maintenance have robbed the winery's old structures of much of their earlier splendor, many are still standing, including the trademark boilers and smokestacks, as well as the old administration building and the warehouses.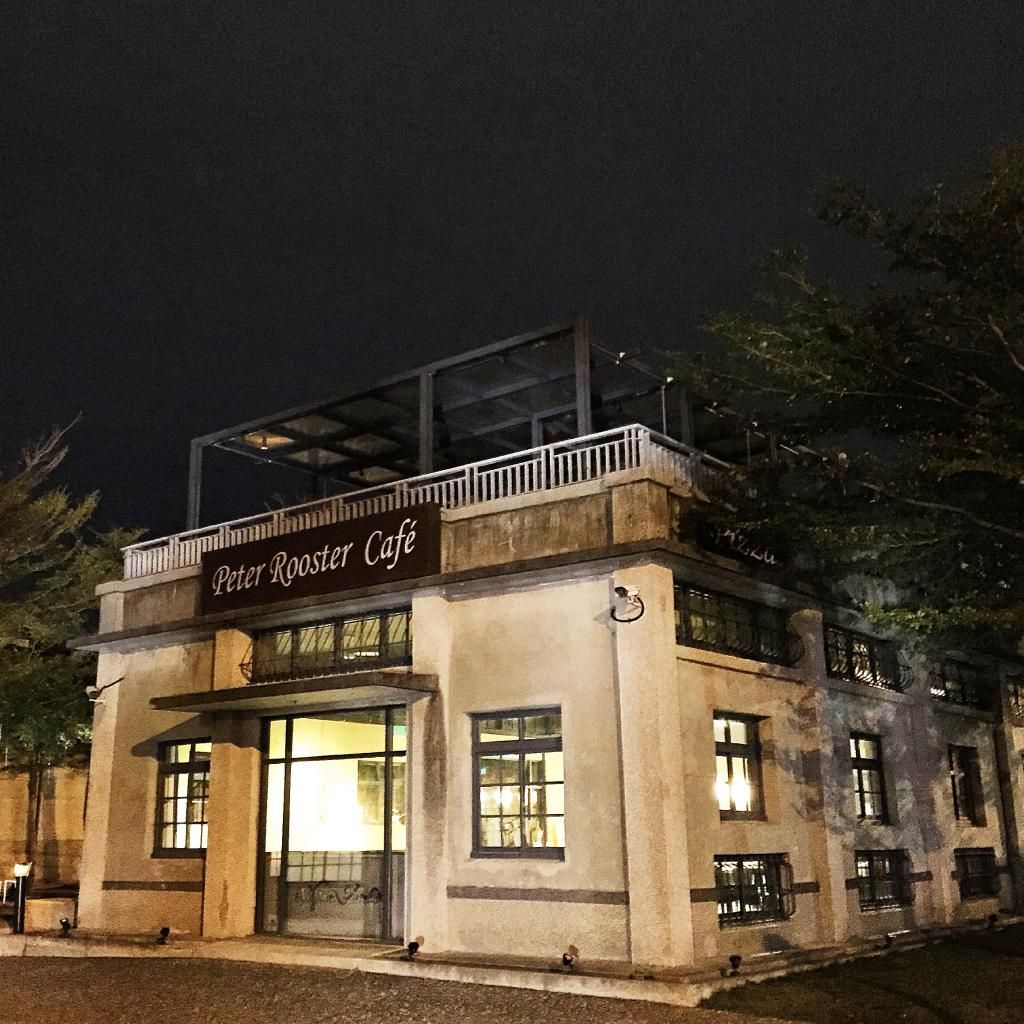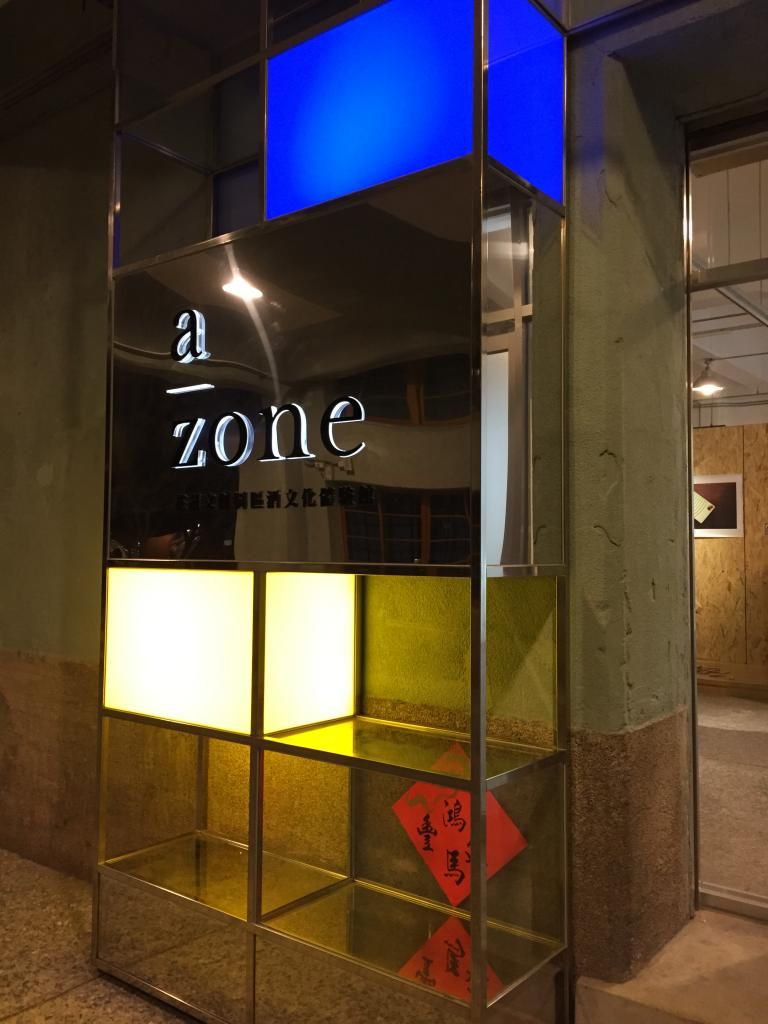 These huge spaces are complexes for visual and experimental arts.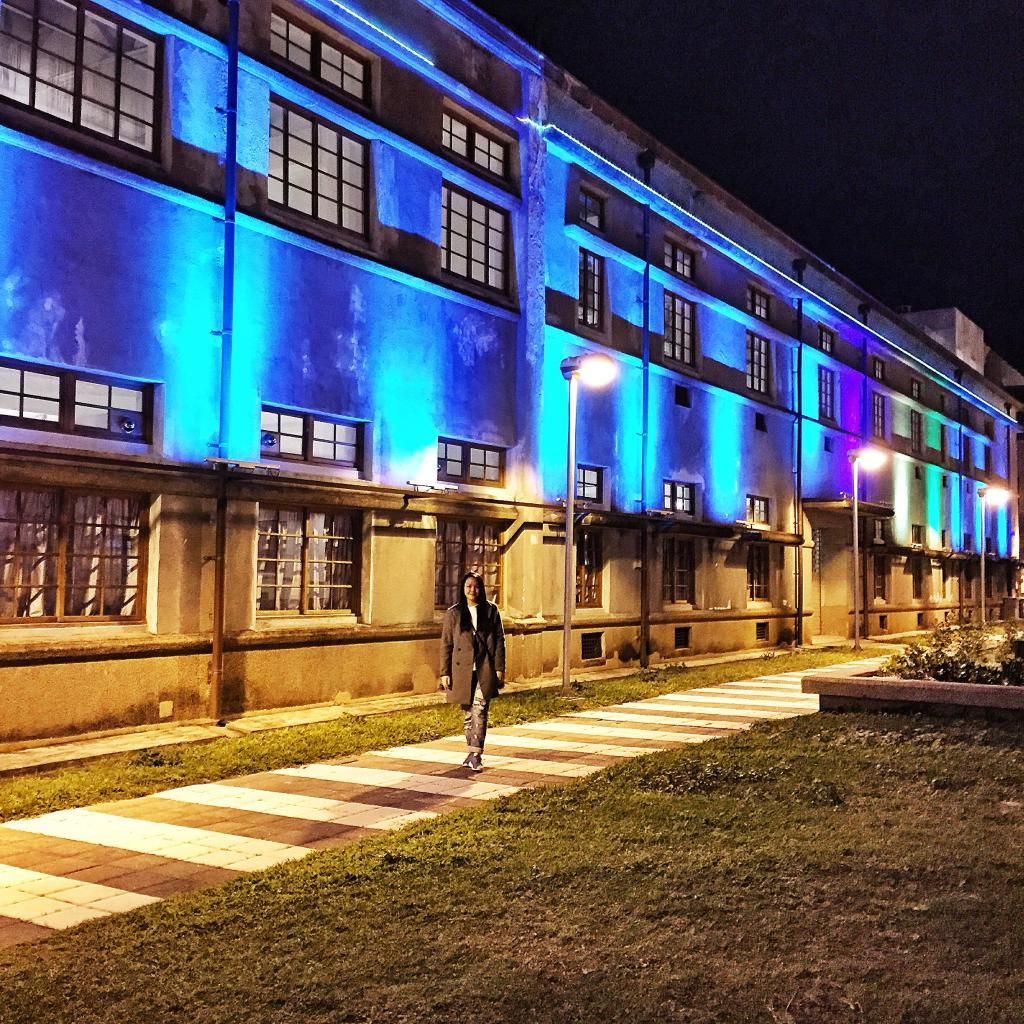 The government hopes that cultural parks like this one will add new life to local communities, while adding a fresh commercial surge to local industries in a way that arts and culture can add to the future of the environment.
INFO:
HUALIEN CULTURAL AND INDUSTRIAL PARK
Address: No. 144, Zhonghua Road, Hualien City, Hualien County 970, Taiwan
Tel: 03-8312111
Website: www.a-zone.com.tw
 DESTINATION 7:自強夜市 Zi Qiang Night Market 
I liked this night market. Good food with rather smaller crowd…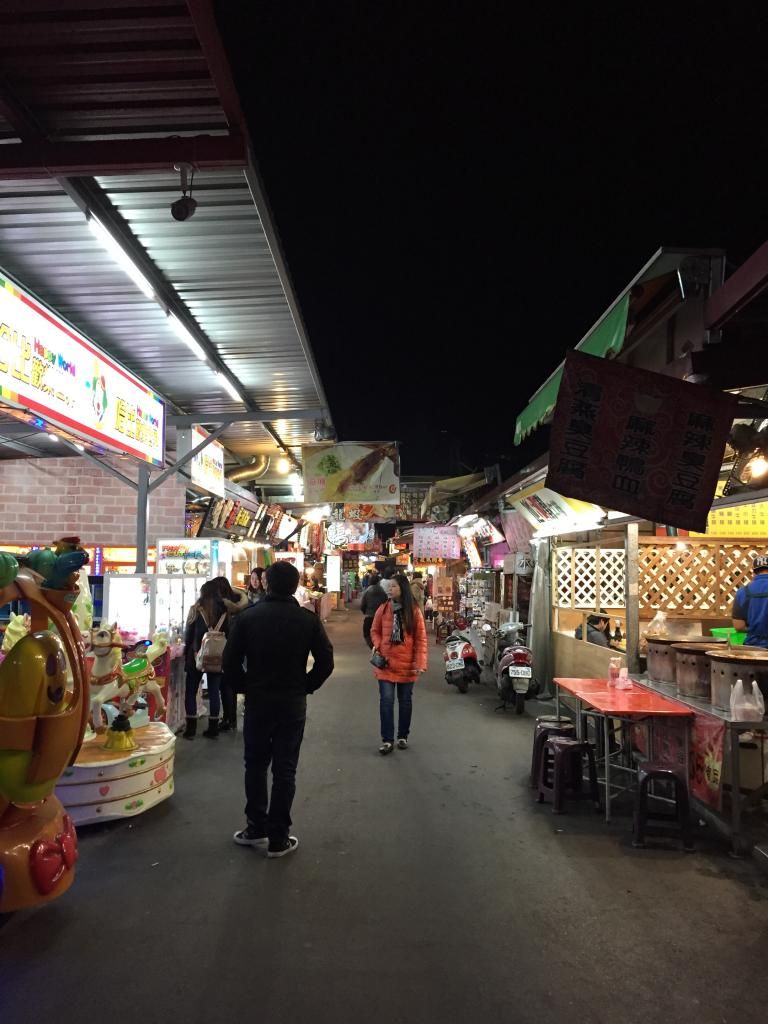 I recommend you guys to try this Barbecue Stall: The First Barbecue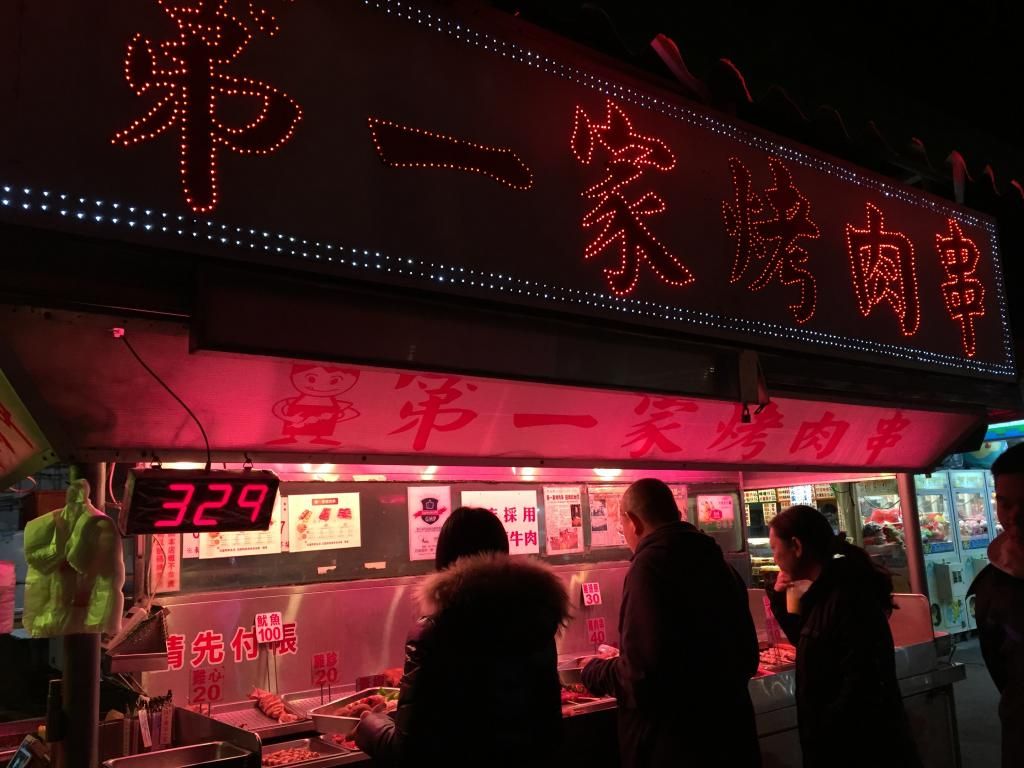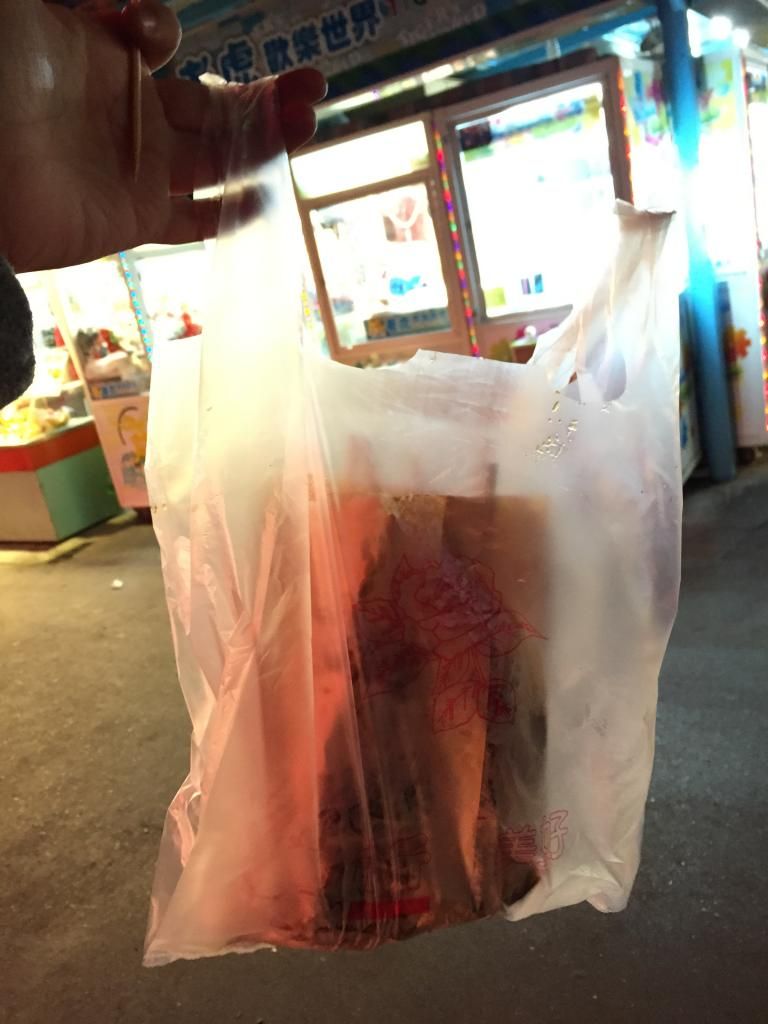 Super yummy midnight snack!!!
DESTINATION 8: Check-in
Finally, it's time to check-in. Of course, all good things come to an end. After a day of traveling, sight seeing, and eating, I was excited to rest!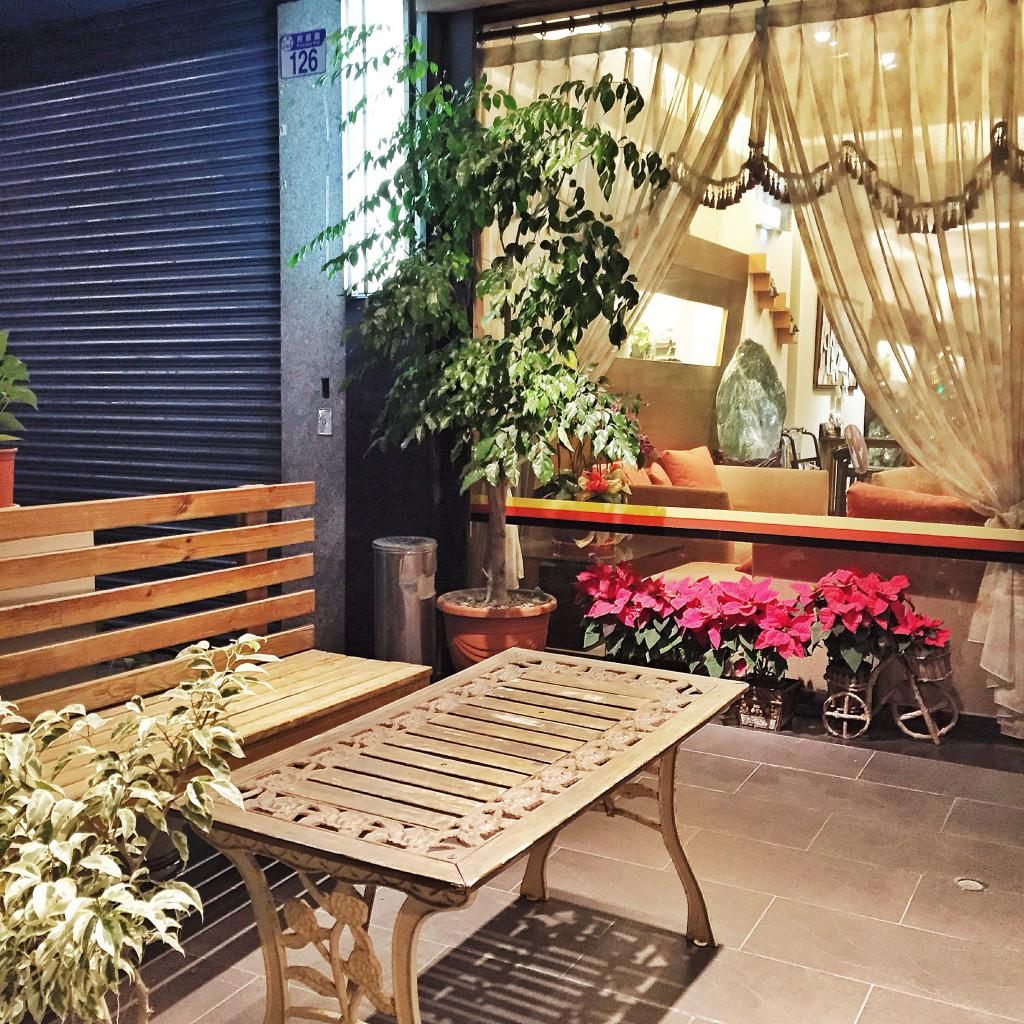 Love the veranda outside the hotel. I wanna hang out here but it was too cold *brr*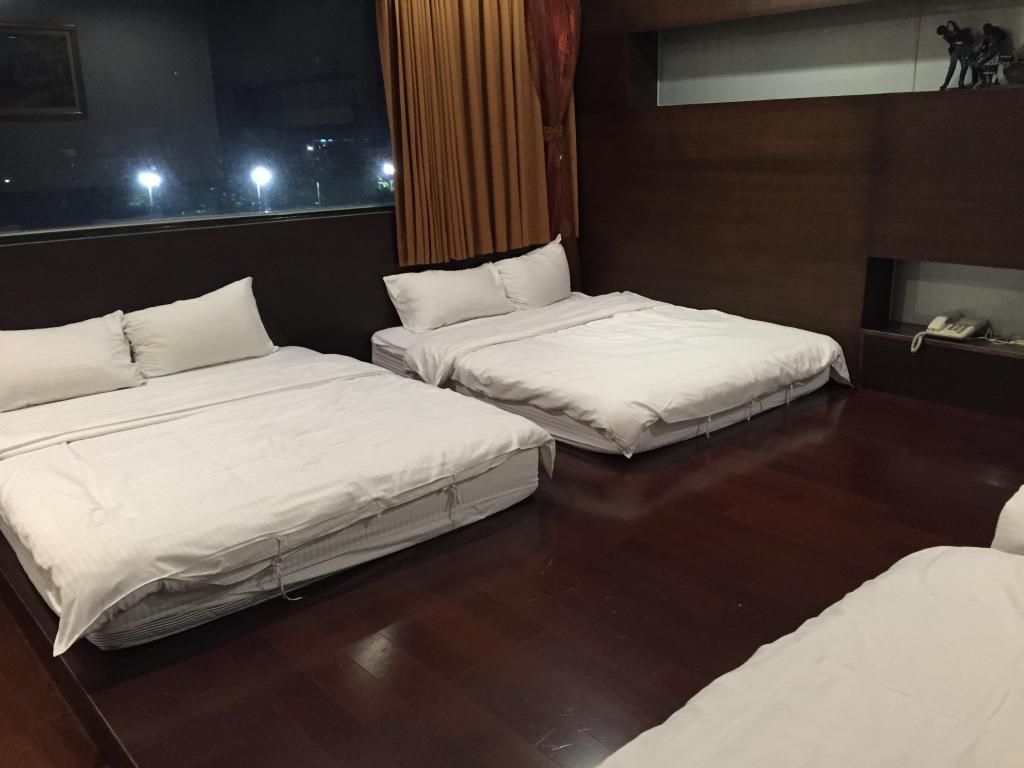 From here onwards, I would be staying in different hotels per day. Really an adventure!
INFO:
KE CHI HSUAN HOMESTAY
Website: www.05168.com.tw/room_p_5.html