Shu Uemura, a brand very close to my heart, invited me to their press launch last April 29 at Rocket Room in The Fort.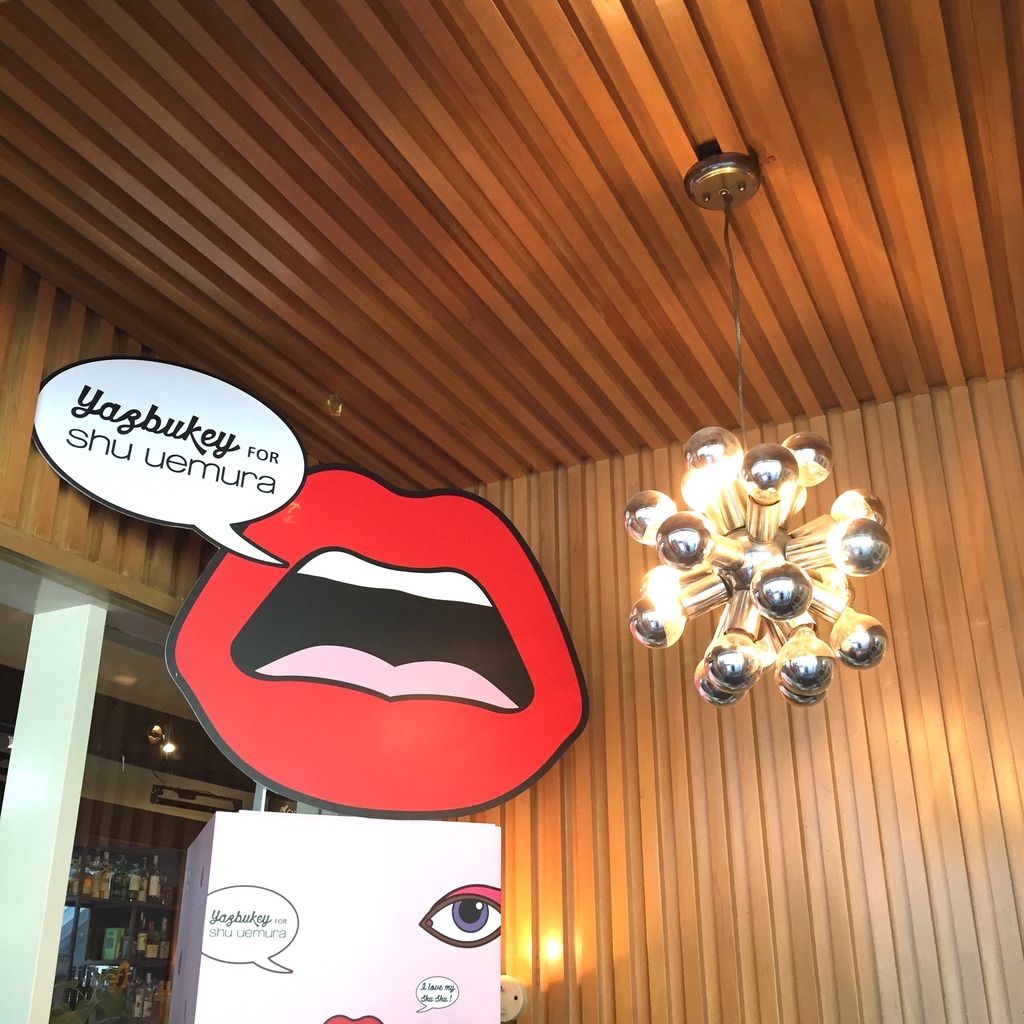 This was just the entrance to the restaurant and the set up already excited me!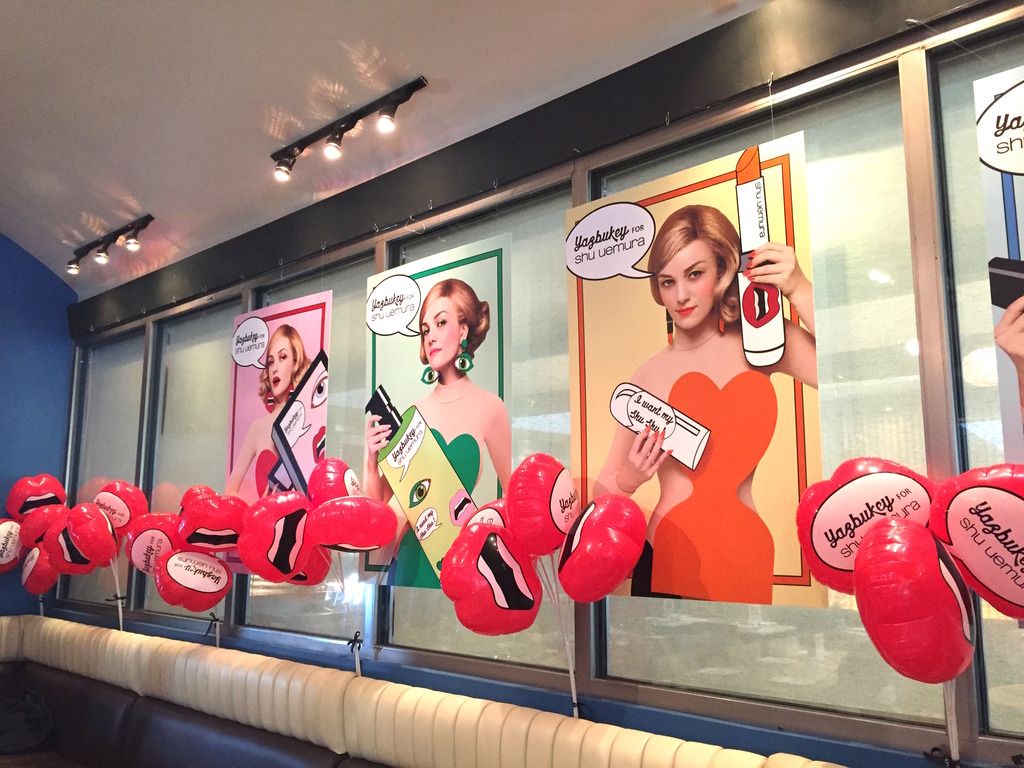 Super love how they decorated the place!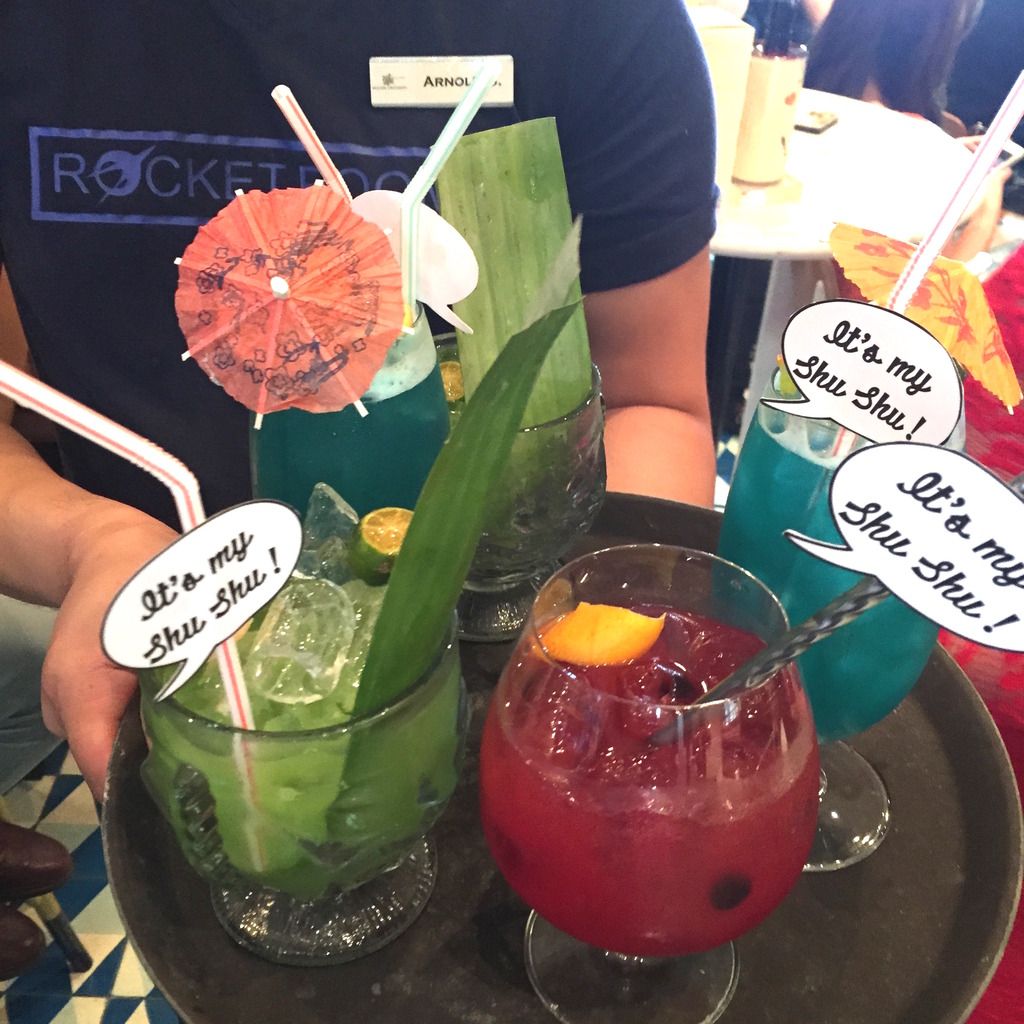 The non-alcoholic drinker that I am was so glad that they served these yummy drinks with a twist!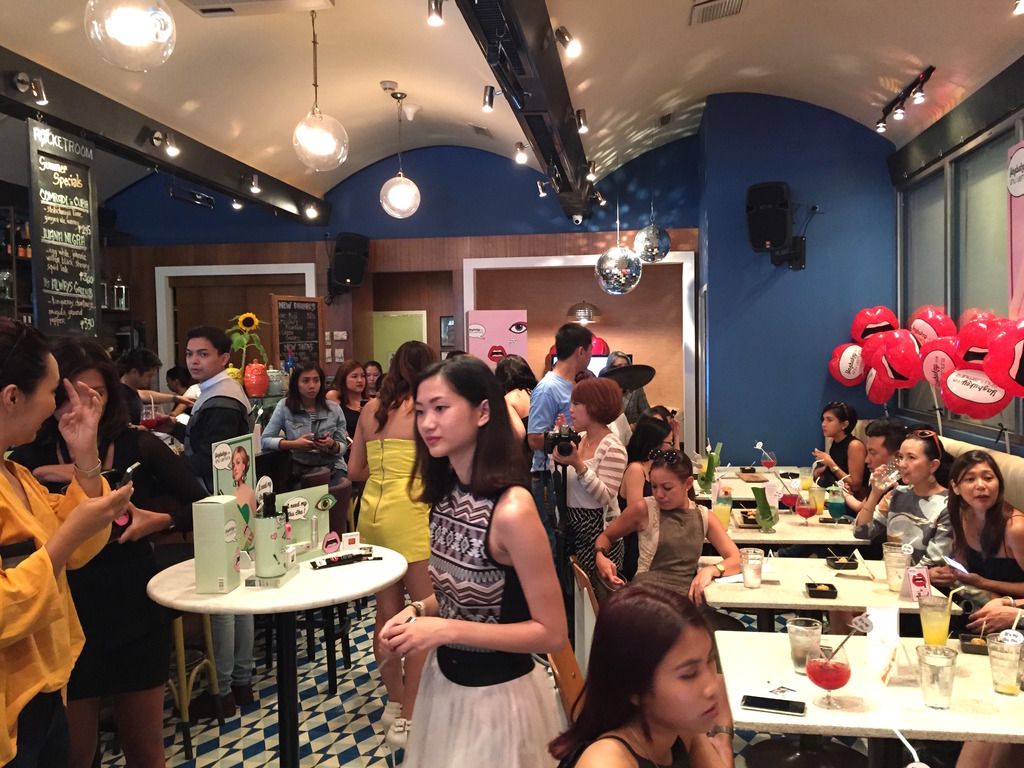 The Brand Representatives excitedly shared to us what the launch was all about:the Yazbukey for Shu Uemura Collection.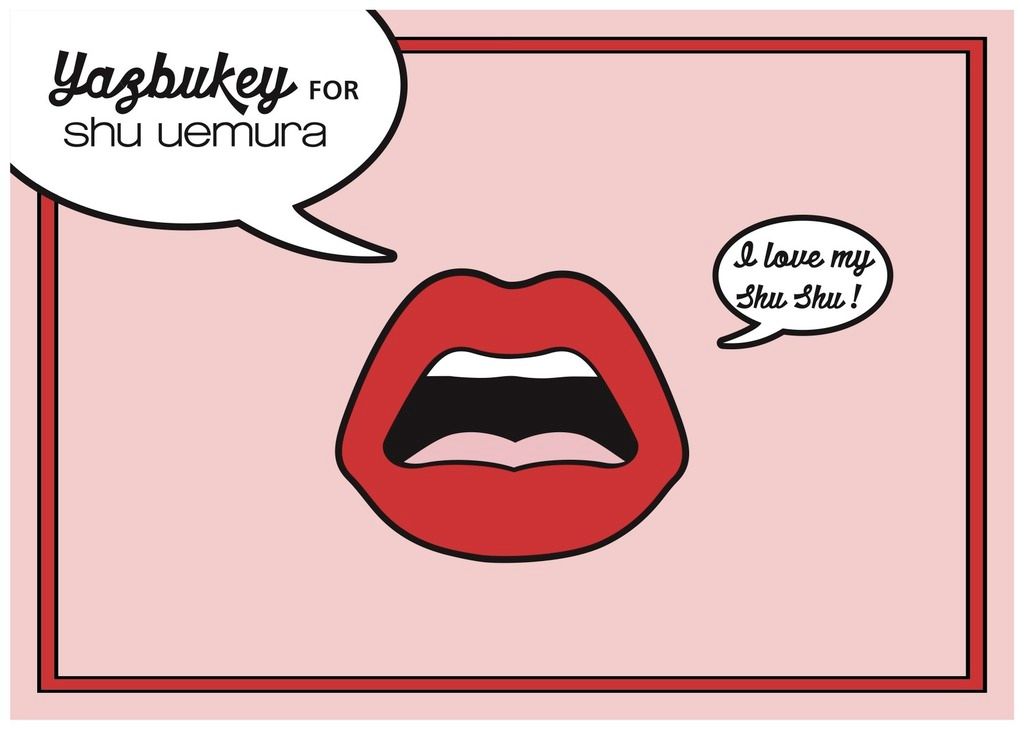 For 2015 Spring Artist Collaboration, Shu Uemura collaborates with Paris based accessory and jewellery designer Yaz Bukey for a frivolously fun and irreverently chic collection.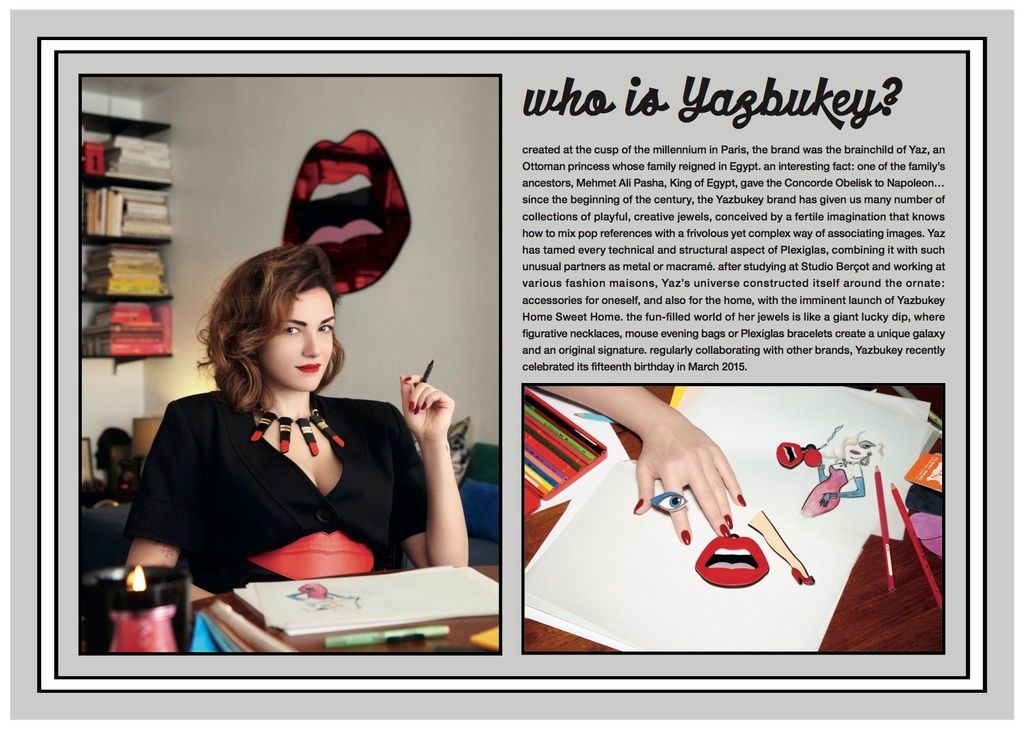 Shu Uemura brand founder Mr. Shu Uemura fused his Japanese sensibility with Hollywood heyday's
make-up knowledge and technique to become a one-of-a-kind master make-up artist + Yazbukey's multi-cultural, cosmopolitan touch creates a clever melange of aesthetics = Two imaginations couple for ingenious creation and boundless inspiration.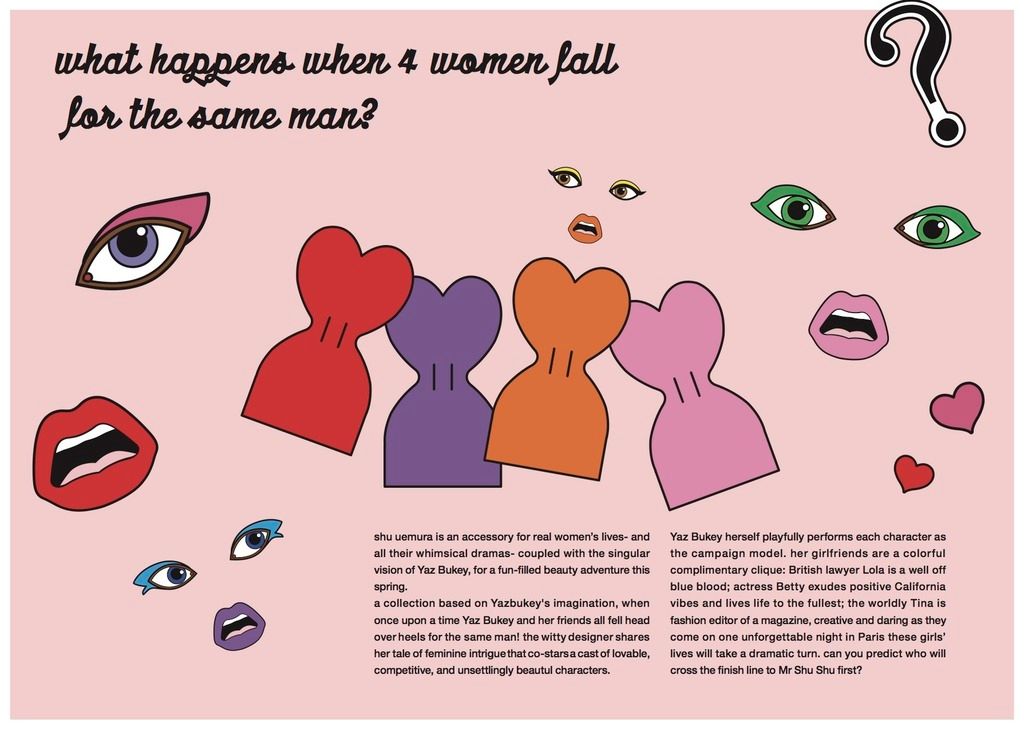 The witty designer takes inspiration from her tale of feminine intrigue that co-stars a cast of lovable, competitive, and unsettlingly beautiful characters. This collection was based on Yazbukey's imagination, when once upon a time Yaz Bukey and her friends all fell head over heels for the same man. And because I love you, my readers, you're in for a treat! If you're thinking of how to put on these exciting make-up, no need to worry as I'm also sharing to you the 4 Yazbukey looks
created by Uchiide, Shu Uemura's International Artistic Director, to give you a head start.
SEXY YAZ- glam & gorgeous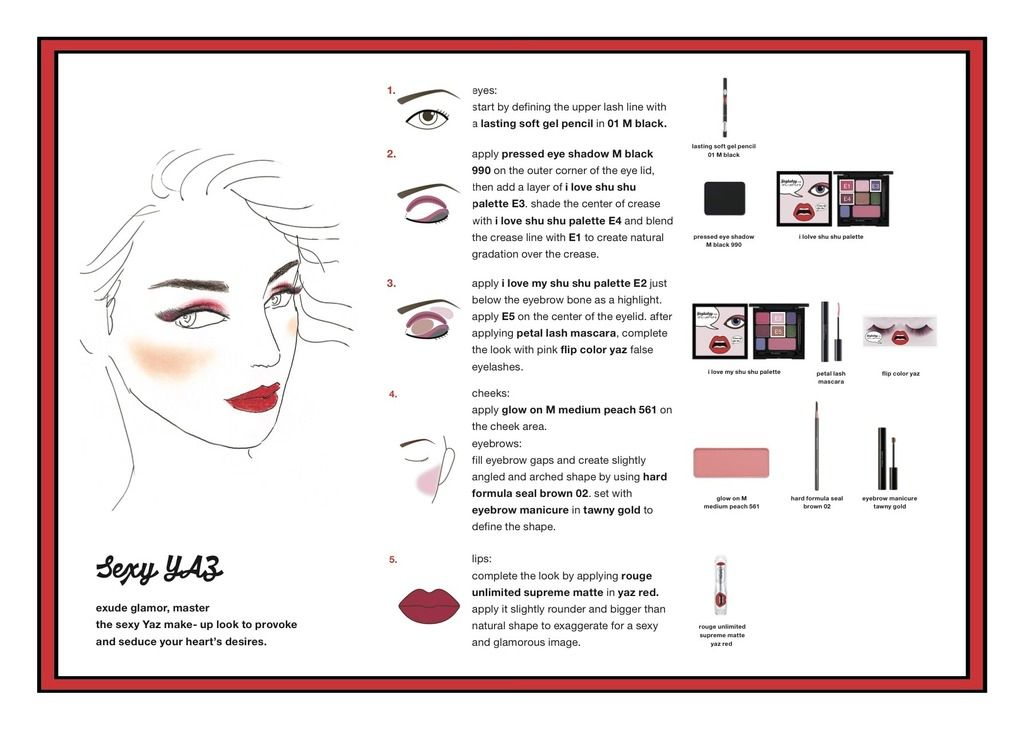 Born to the Ottoman royal family, Yaz is the mastermind behind her namesake jewellery brand. A sexy and glamorous Parisienne with a hot heart, she is the life of the party. Her signature feminine yet edgy taste has won her accessories cult-status around the world.
SMART LOLA- smart & reserved
Noble-blooded Brit Lola is an Ivy League School graduate and a lawyer. Sharp, intelligent, and well-centered, Lola's "understated style" is an inspiration to everyone.
ROMANTIC BETTY- romantic & positive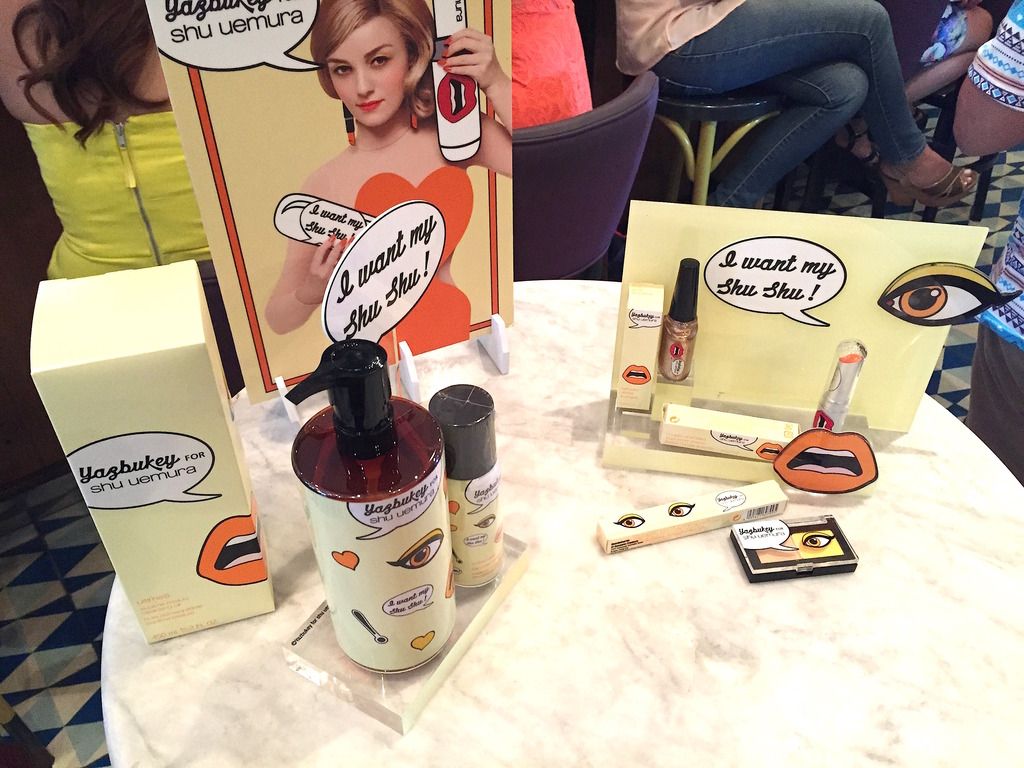 Betty is a popular girl owing to her effortless charm, the bright and positive actress from sunny California loves to dress up old-Hollywood style.
DARING TINA- creative & daring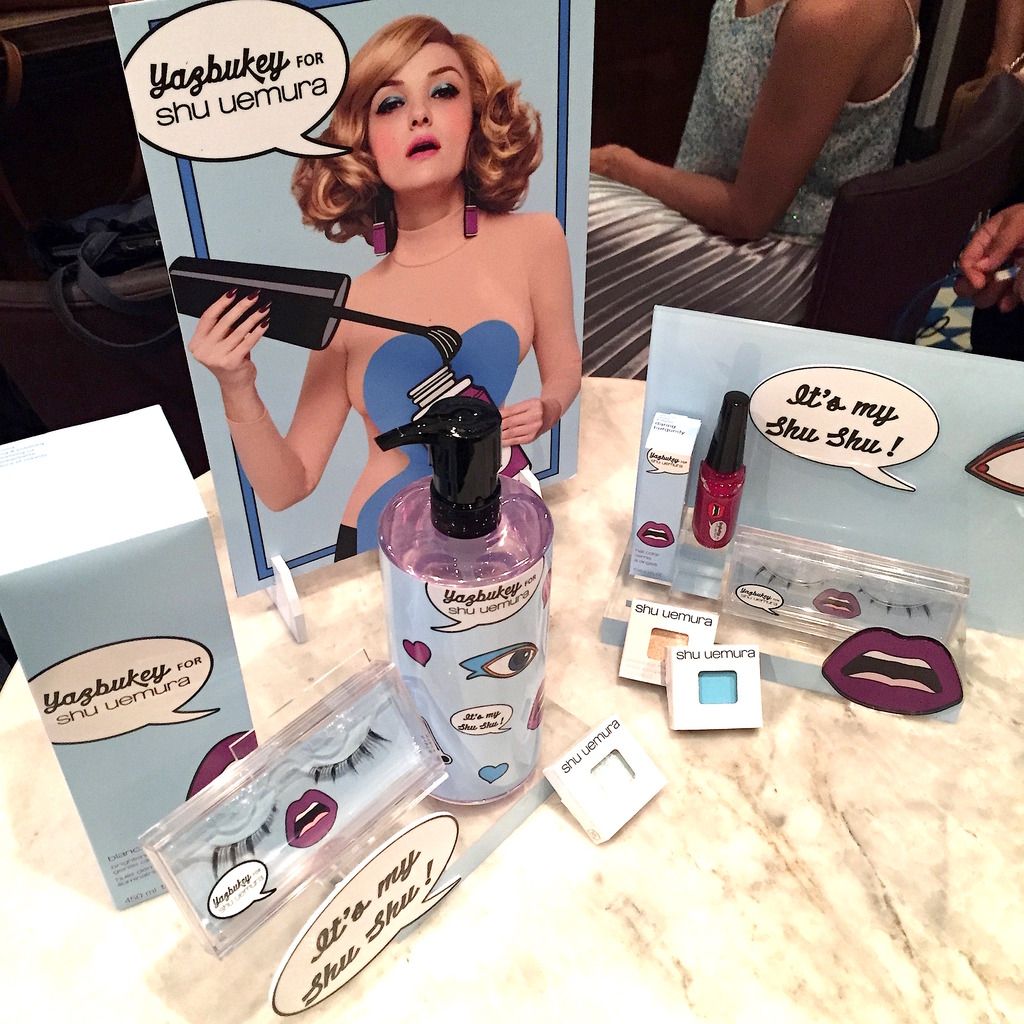 Daughter of a Japanese artist mother and French singer father, Tina is a charismatic magazine fashion editor who's creative, daring, and looks stunning in avant-garde fashion.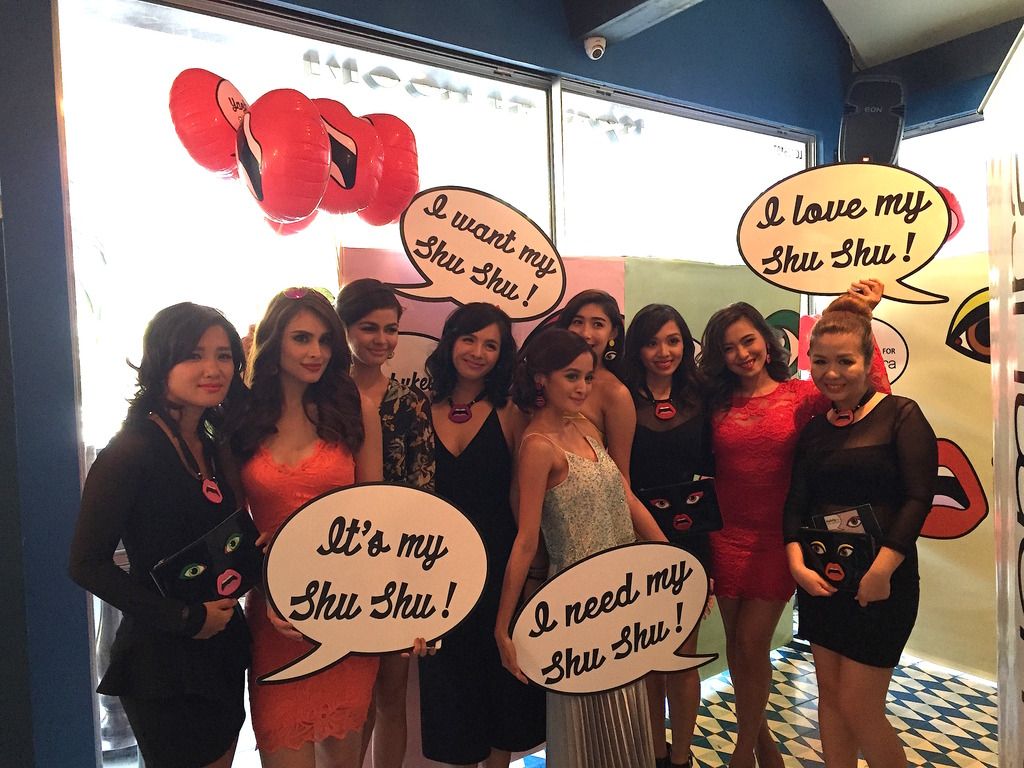 Here are the brand representatives together with brand ambassadors after the presentation.
It was so nice to be reunited with One Mega Group's Creative Director and AVP Suki Salvador <3
We both can't believe that it's almost been a year since #MakingMegainSouthAfrica days… Group reunion soon!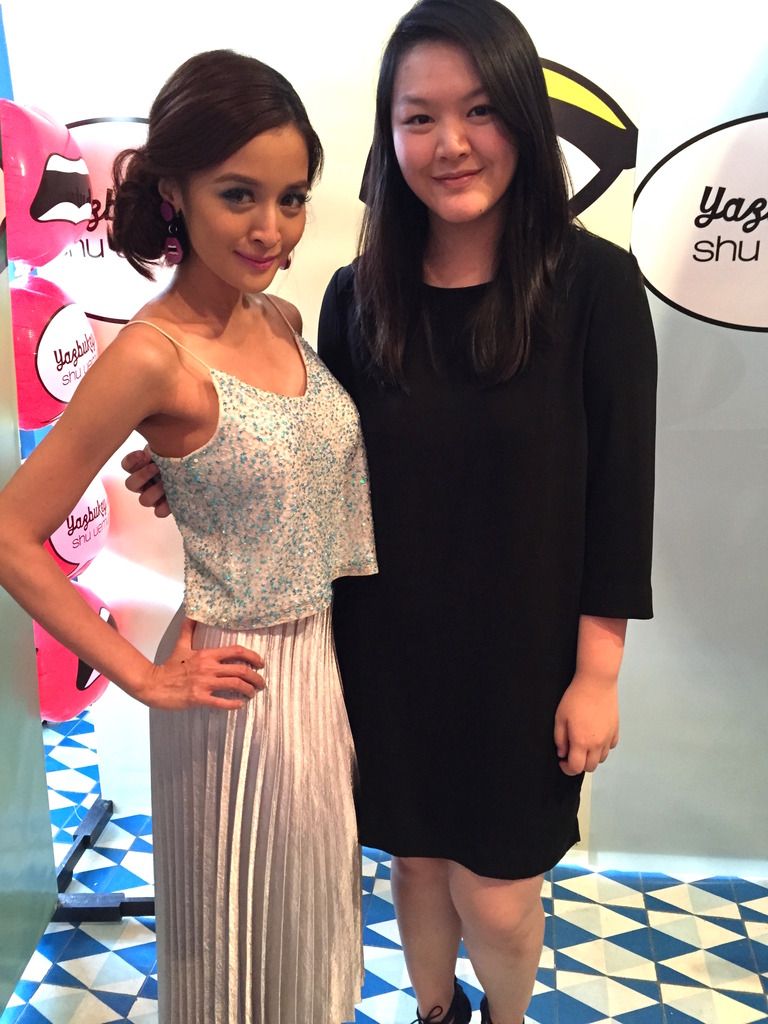 The last time I worked with Kris Bernal was 2 years ago! Oh how time flies…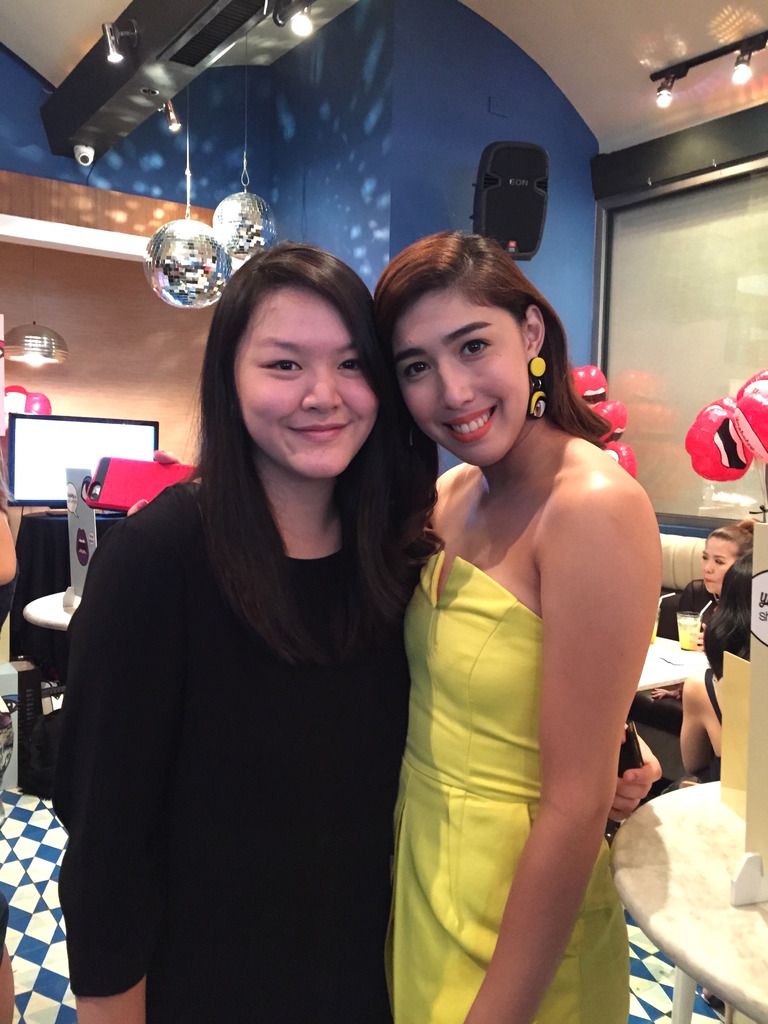 With my friends and Shu's Brand Ambassadress, Joyce Pring and Dani Barretto.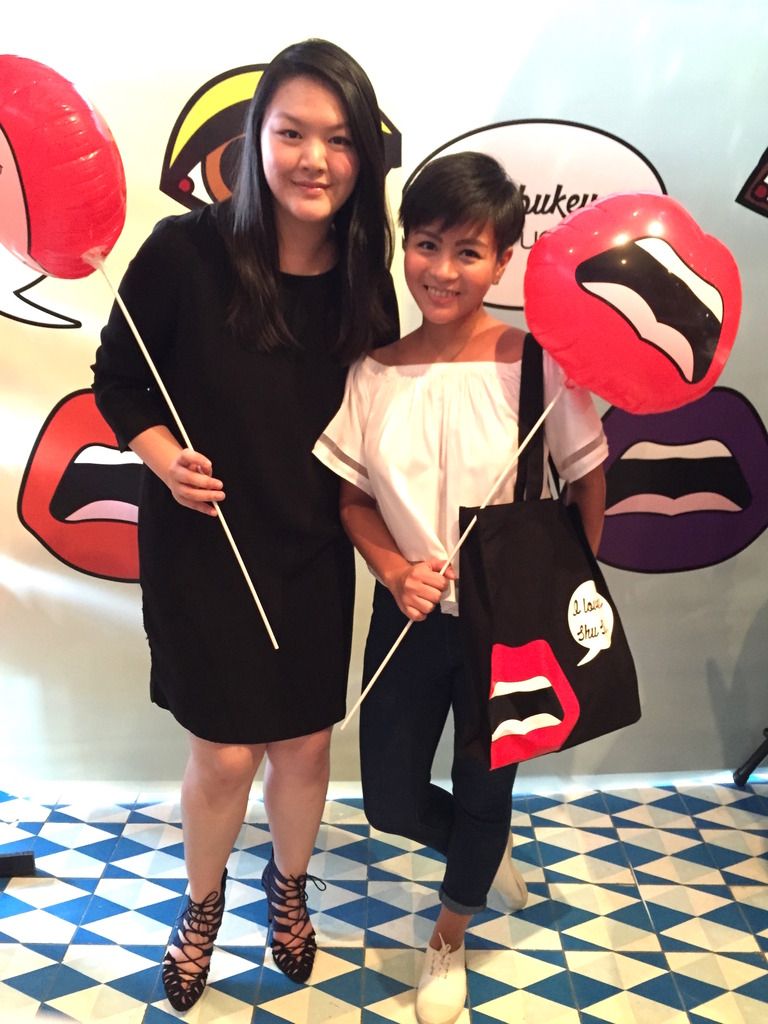 So happy I was able to catch up with one of my favorite editors- Chalk Magazine's Editor-in-Chief, Elaine Carag.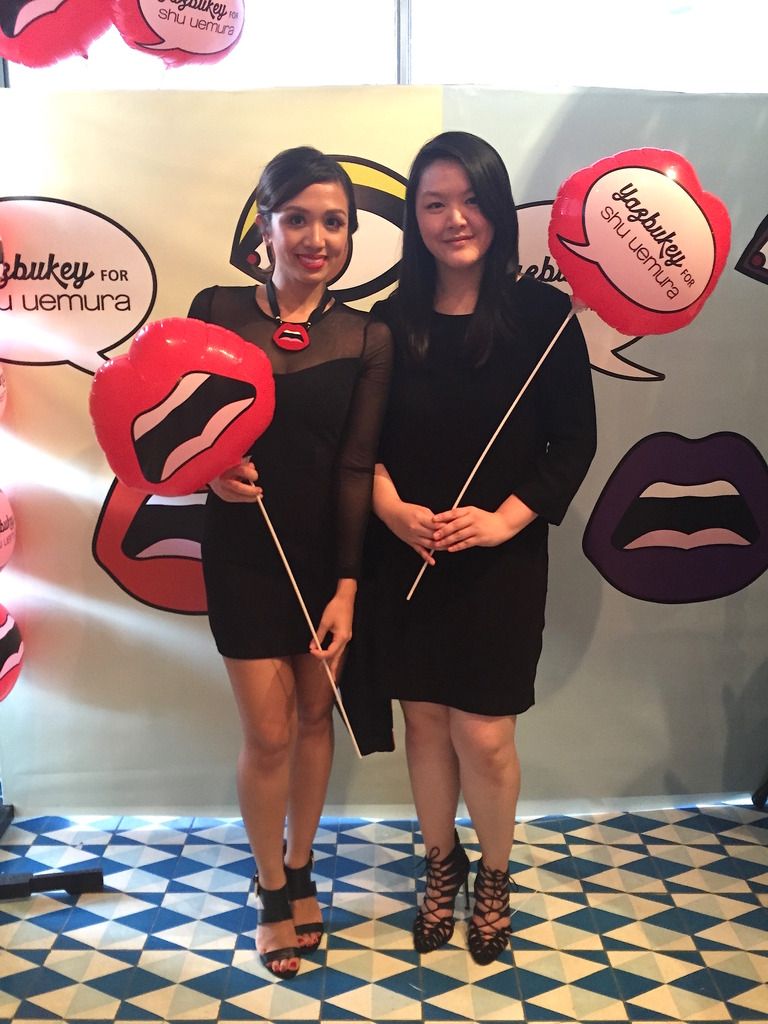 Congratulations to the whole Shu Uemura Team- Gutzee, Dyan, and Nadia- for this successful event.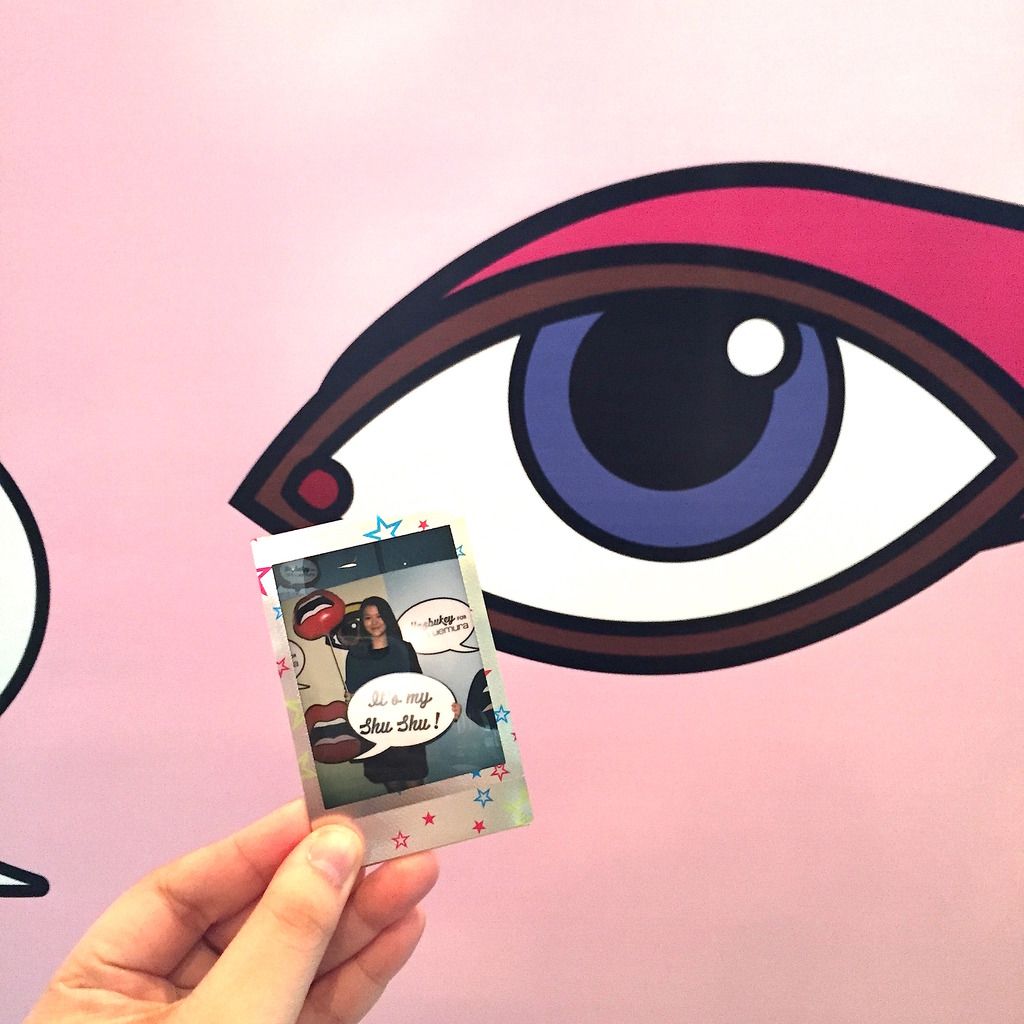 Can't wait to share more wonderful memories with this brand <3